LSU's Dream Team: Unsung heroes behind Lady Tigers' historic championship
Published: Nov. 14, 2023 at 12:29 PM CST
BATON ROUGE, La. (WVUE) - When the final buzzer sounded and the confetti started falling, it wasn't just LSU Women's Basketball Head Coach Kim Mulkey in tears.
It was a historic moment in time for all LSU fans, watching the Lady Tigers glide to the first national championship in basketball for the university.
While Mulkey celebrated her first national title in her home state of Louisiana, another group of tigers you may not know about were credited with a big assist.
Meet the Dream Team – a group of all-male LSU students tasked with preparing the Tigers' women's basketball team for some of their toughest opponents.
"We come here every day to help them succeed and win," says Christian Weaver, a senior from Covington.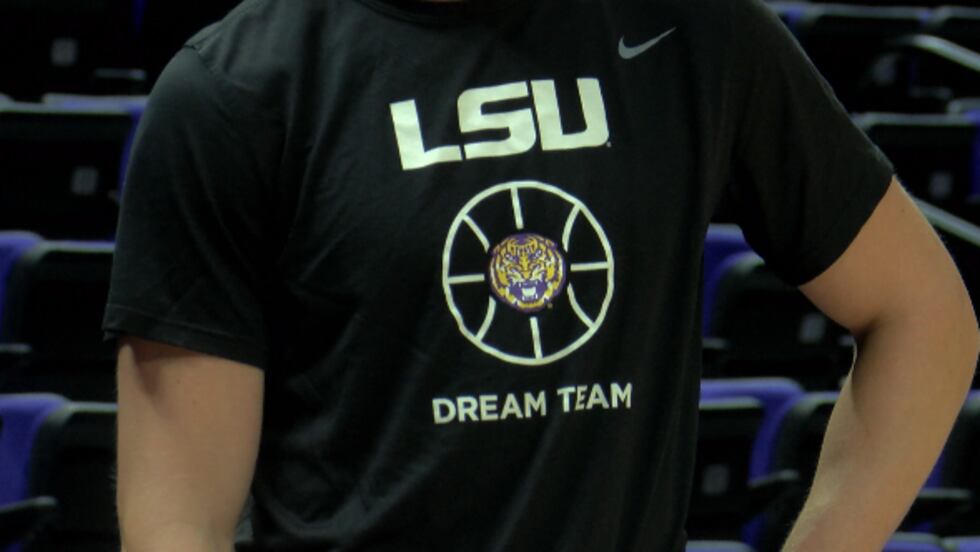 Weaver and Devin Johnson, a junior from New Orleans, are just two members of the Dream Team. They, just like all the other guys, are officially NCAA athletes. They even had to try out to earn a spot on the Dream Team roster.
"I think this year we had thirty-something people come try out and they took like only a few," Weaver says. "So it's definitely gotten harder to get on. But I guess I'm lucky I got on when I did."
This concept of an all-male squad to practice against the women's team isn't unique to LSU, but the Tigers strive to be the best at it.
Several times throughout the week, the Dream Team's job is to compete against college basketball's best.
Weaver often goes up against All-American Angel Reese.
"You know she's a character," Weaver says. "She'll have you off guard with a little joke. And then next thing you know, she'll just hook ya and box out real hard. You're like woah, what just happened?"
Johnson guards the new transfer from Louisville, Hailey Van Lith.
"Oh yeah I mean she's good," Johnson says. "She's a left-handed player. I'm a lefty. So I understand the angle she takes sometimes. But she can also go to the right and come back to the left, which is hard to guard."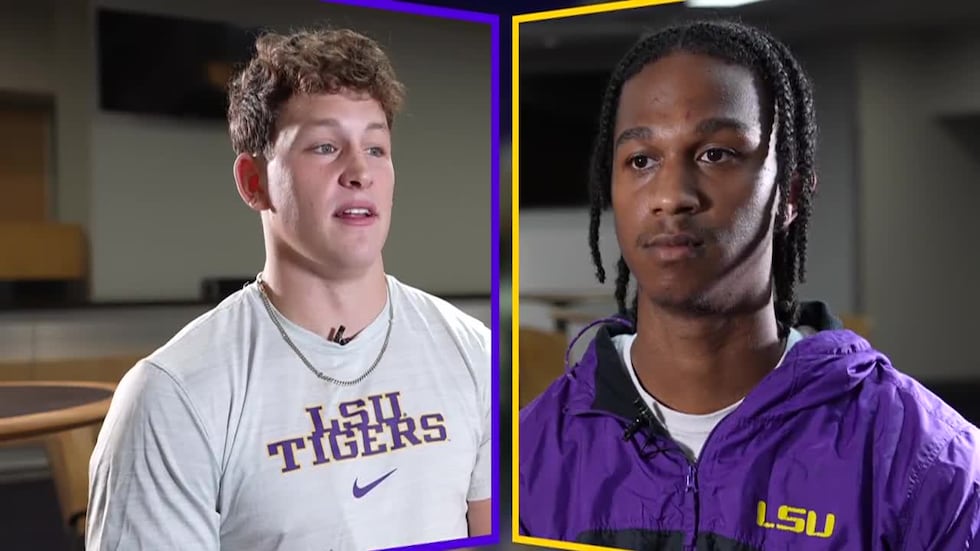 It's not easy, and that's how the dream team likes it.
They don't just show up at practice. They show up to prepare the women to win.
"When we get into the season, we have a Hudl account," Weaver says. "They're sending us players and film that we need to play and mimic as in practice. We'll get there an hour, hour and a half early working with Coach Bob Starkey. He'll be running us all these plays. If we're not getting these plays right, we'll get an earful. They get us prepared so that when we come in, we can give them the looks that they're looking for week after week."
Week after week practicing against each other, the Dream Team and the players develop unique bonds.
Which is why it was so special for the Dream Team to watch LSU win the national championship last season.
"To be there and watch them, and to see it in person - the excitement, the tears, the love for it," Weaver says. "It was amazing. Especially after all the things we went through that year. It was great to finally put an exclamation mark at the end."
"I laugh all the time at practice, and it's just fun getting to know them and getting to know champions," Johnson says.
Mulkey surprised the Dream Team with a gift they didn't see coming — their own national championship rings.
"A lot of great athletes walk through LSU, and not many of them have rings," Johnson says. "We have rings. Shaq doesn't even have a ring! I feel honored."
"We try not to ask for too much," Weaver says. "I'm just grateful that Coach Joe, Angel, and all the girls, Coach Bob and especially Coach Kim, worked so diligently and hard to get those rings. That means a lot to us all."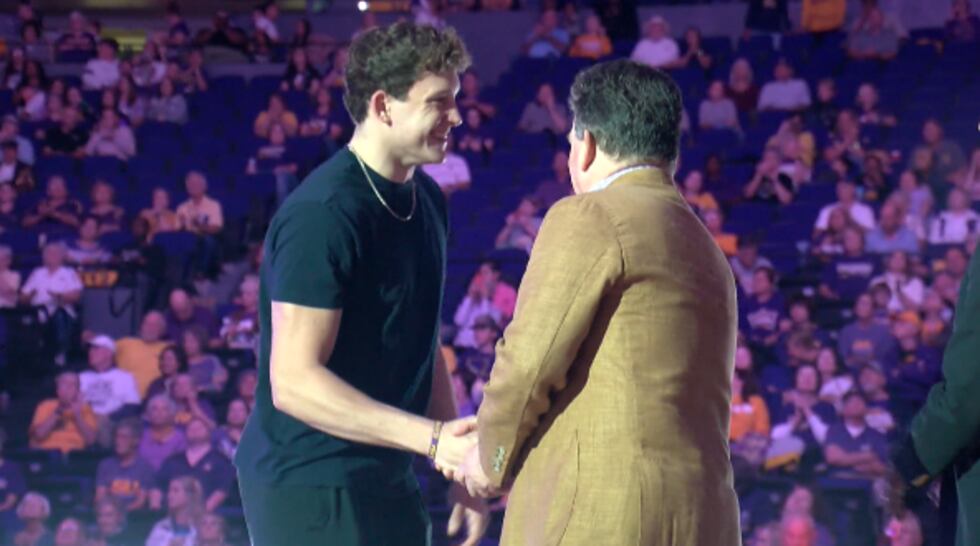 And it meant a lot to Mulkey too.
"I've always had a Dream Team," Mulkey said at the SEC women's basketball media day. "But the rules with the NCAA didn't allow you to do things for the Dream Team. I just wanted them now to go back and check and see if we can legally give them rings. And if it was an LSU deal, I'll cover the expense myself. But it wasn't an LSU deal. We had to get clearance through compliance and through the NCAA."
Earlier in October, after the NCAA gave Mulkey the OK, she told the Dream Team at practice.
"It was definitely a surprise to me because, after the national championship, I never had a thought of us getting rings," Johnson says.
"I am excited for it," Weaver says. "When she told us about it, I was ecstatic."
"The look on those guys' faces, and the joy, and the excitement, it was just priceless," Mulkey said. "It was so real, and it was so genuine. They are a big part of what we do."
Now, the goal turns to winning another championship. That's the expectation as this team begins another season.
And the Dream Team understands the role they play as the women prepare to defend their title.
"They'll tell us 'why y'all going so hard?'" Weaver says. "And I'm like y'all just won a title, you want us to go lighter?' We got to push them to their limits every single day as much as we can. They got better, so we have to be better."
And the dream team has no doubt that the Tigers can win it all again.
"I think we can win the next two!" Johnson says.
See a spelling or grammar error in our story? Click Here to report it. Please include the headline.
Subscribe to the Fox 8 YouTube channel.
Copyright 2023 WVUE. All rights reserved.