Supplying a High: Nitrous oxide abuse chokes with colorful and dangerous highs
A lethal high with far-reaching consequences
Published: Nov. 14, 2023 at 10:49 AM CST
NEW ORLEANS (WVUE) - A growing wave of nitrous oxide abuse is painting cities with bright colors, bubbly logos, and a troubling picture of addiction.
Users, grappling with its allure, say the drug "hits like crack cocaine," leaving families and communities in the throes of addiction and health risks.
The appeal of nitrous oxide lies in video-game-like packaging and on-demand gratification, described by one user who says, "It's instant. It's right there. And then it's gone in a couple of minutes."
The candy-like flavors, like blueberry-mango and vanilla-cupcake, contribute to a craving for the fleeting high.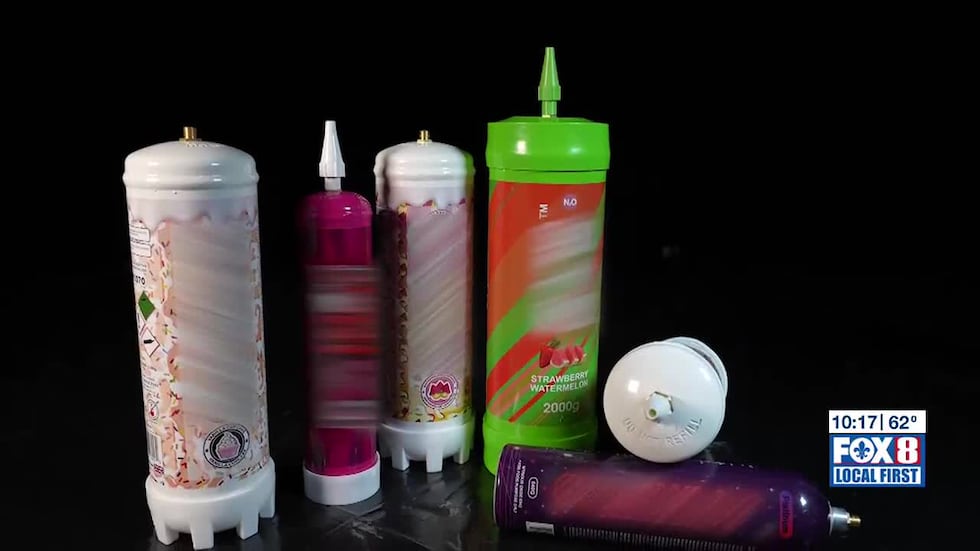 "You continuously want that high," an anonymous user admits. "You just want another one."
Convenience plays a key factor in the rapid rise in popularity. Nitrous oxide is not only available at corner stores and smoke shops but is also easily purchased with credit cards.
"You can go get them right down the street," the user says. "You're spending all your money. You don't even have to have cash."
+ Health risks
Most people know it as "laughing gas."
Health Educator Dr. Eric Griggs says medical professionals have used the gas safely in clinical settings for over 250 years.
"The unfortunate thing is, for the exact number of centuries that it's been used, it's also been abused," Dr. Griggs says.
Greg Combel has seen it firsthand. He believes his daughter started abusing nitrous oxide when she was 18 years old.
"This stuff has taken over my daughter and everything that she ever knew," Combel says. "She only did a little bit at a time, maybe parties and stuff like that. And it grew to be a very big problem. Genuine addiction."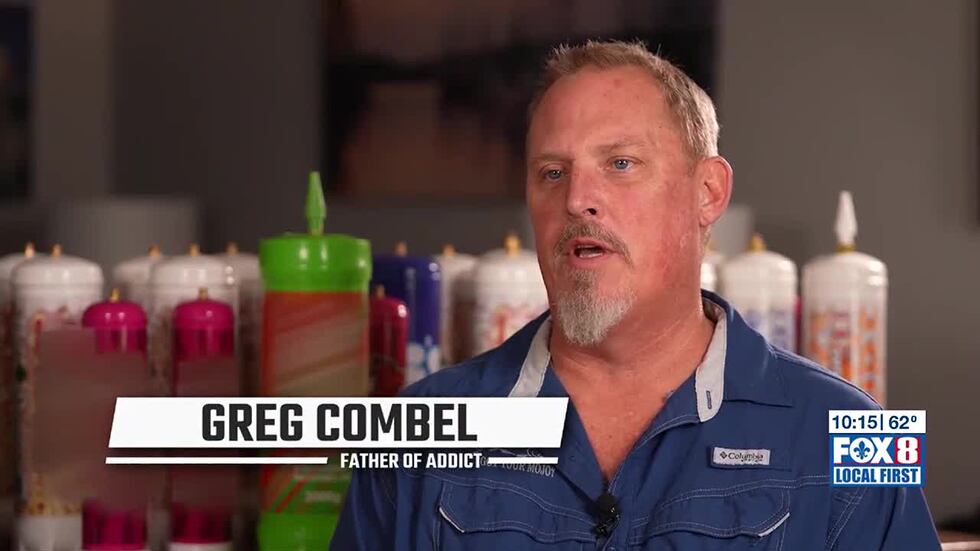 Dr. Amir Garakani of Yale University says potentially fatal risks are associated with frequent nitrous oxide use, including nerve damage, blood diseases, psychosis, and mania.
"People get a euphoric high. That's why they do it. It may work on opiate receptors the way that ketamine does," Dr. Garakani says.
Dr. Griggs says inhaling nitrous can deplete the body of B-12, leading to nervous damage, cerebral damage, and cardiovascular complications.
"People look like they've had spinal cord injuries," Dr. Garakani says. "It can start as simple as something called neuropathy; tingling sensations in their extremities, arms, and legs... to having problems with muscle pains and nerve pains in their legs, and difficulty walking to the point where people sometimes become bed bound."
Combel says he's seen the symptoms in his front yard when a friend of his daughter hopped out of his truck with a nitrous tank in hand and crashed head-first into his family's mailbox - a nightmare he's watching his daughter live through in real-time.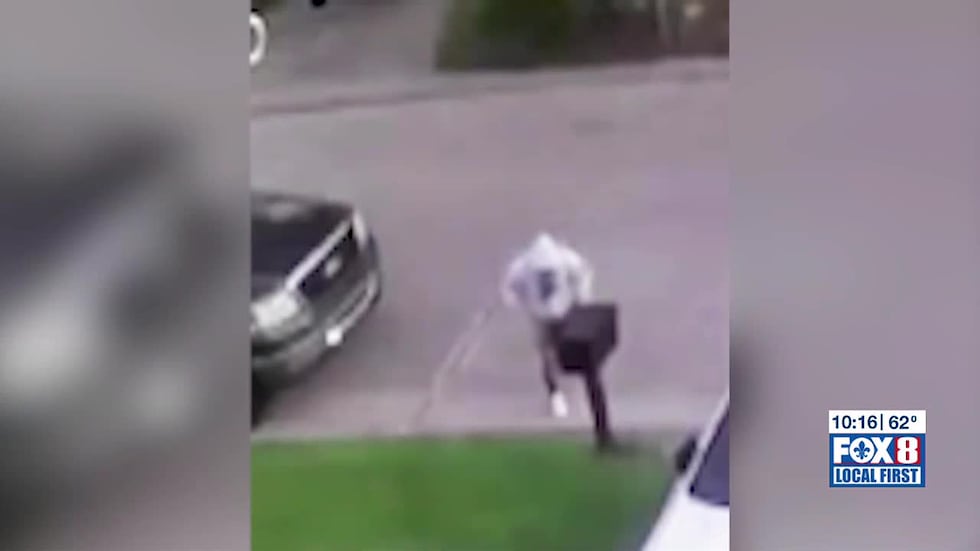 "She is so addicted to this stuff that she just totally avoids her family and all of our friends now. It's ridiculous," Combel says. "When we do see her, she's shaking. She can't even eat a piece of pizza without it almost falling out of her mouth. She's doing really bad. She's been in rehab three times for this stuff."
In just three weeks after his daughter moved out, Combel says he removed about $1,800 worth of empty N2O tanks from her new apartment.
+ Accessibility and availability
An anonymous user who is battling his own addiction to nitrous agreed to speak candidly with Fox 8.
"You can easily spend a couple thousand dollars. Easily," he says. "Some days I can spend $300 on it. I know users that'll spend $1,000 in a day."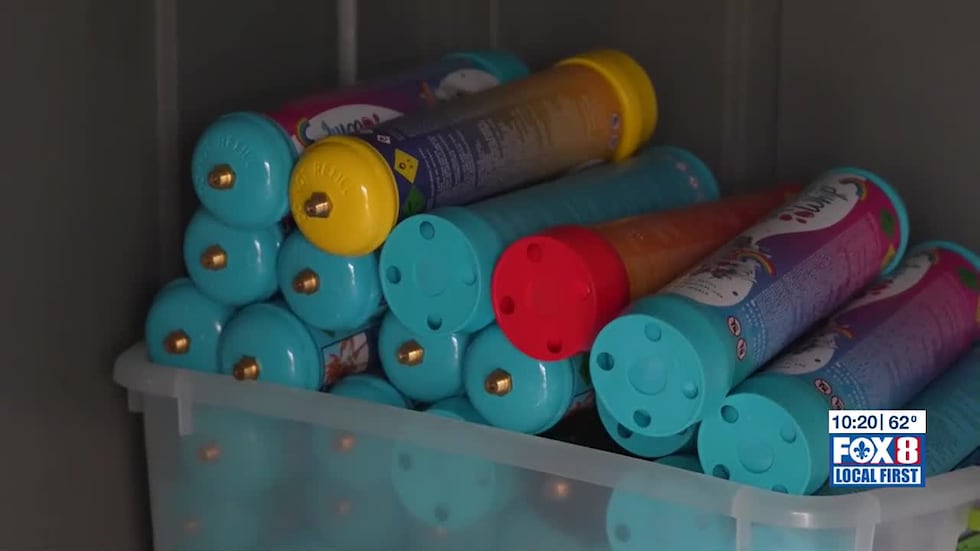 He says he's used nitrous oxide recreationally for over a decade. Recently, his abuse of the gas became a problem when tanks holding over two liters of nitrous began showing up in neighborhood shops.
"Found out about these... It was kind of easy access. Grab a couple of them. And then it just became more of a thing and a pretty constant thing," he detailed. "You don't feel like you're doing something wrong. You're buying it at the store. You don't have that kind of shame like if you're buying other drugs."
Dr. Garakani believes increased access to large quantity cylinders threatens more frequent use.
"The biggest impediment to people using in the old days was access to cartridges and how expensive it was, but if people have access to tanks now..." he says.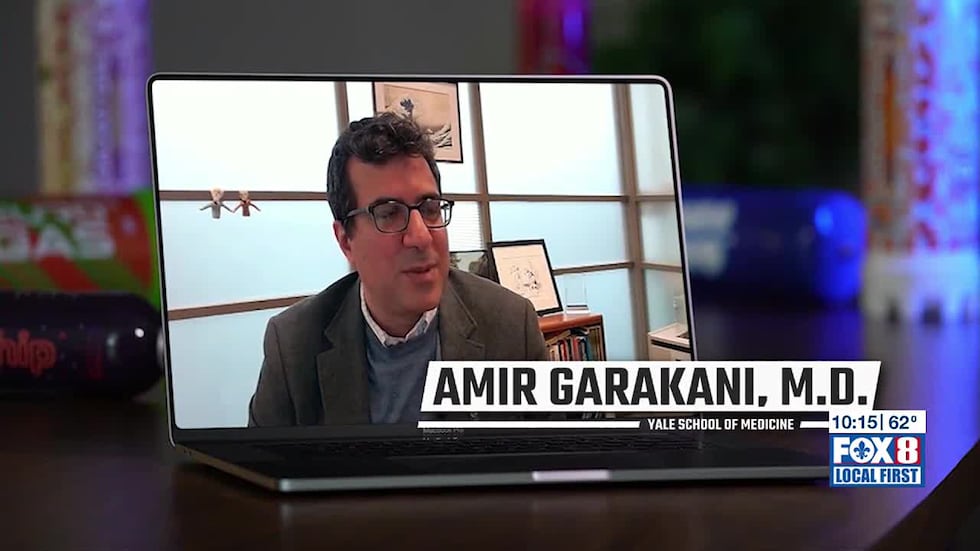 Once addicted to crack cocaine, the man says being able to buy his new vice over the counter makes his addiction to nitrous far worse.
"You don't feel like you're doing something wrong. You're buying it at the store. You don't have that kind of shame like if you're buying other drugs," he says. "Not anyone can just walk into a crack house at any time."
Experts fear a new generation of nitrous addicts are on a potentially deadly path.
"Even if infrequent use occurs, the risk associated with that, because of the sheer amount that people can get, users can get neurotoxicity from it," Dr. Garakani says.
Dr. Garakani says in 2016, he found only about 100 case reports of deaths linked to nitrous oxide. Since then, he says there have been hundreds of other cases added.
"This is like booming," he says. "The level of awareness about this has gone up. But so is the frequency of use, I imagine. So I think this is approaching a crisis at this juncture and I think there has to be measures taken to regulate the access to the gas."
+ Regulatory challenges
Despite its potential dangers, the sale and use of nitrous oxide pose regulatory challenges. Louisiana law allows exceptions, such as industrial use and in food preparation, leading to loopholes that enable the sale of nitrous oxide for recreational purposes.
Nitrous oxide is considered harmful enough that even in clinical settings, the regulations to administer it start long before the "laughing gas" mask goes on the patient.
Dr. Greg Phillips, who has practiced dentistry in Louisiana for 43 years, says dental offices cannot use or dispense nitrous in any way without a personal permit issued by a state board, which requires 14 hours of didactic or academic learning and six hours of casework.
"I would say 20-30% of my patients require nitrous or would like to have nitrous for their dental work. It kind of takes the edge off and makes you a little bit calmer in the dental chair," Dr. Phillips says. "We have to document who uses and how long. It is very highly regulated for us."
But when it comes to buying it for a different use, there's no permit required.
While Louisiana law says it is illegal to inhale, ingest, or possess nitrous oxide, there are three exceptions; when used by a licensed medical or dental practitioner, as part of a manufacturing process or industrial operation, and if the nitrous oxide is intended to be used as a propellant in food preparation - like when making whipped cream.
"It's just a way to bypass the law," the user says.
Nearly every tank has a label warning against inhaling the gas. Addicts say that's just a thread through a loophole in the law.
"I don't really know what you could even do with these other than suck them down," the user says.
+ Appeal to regulators
Dr. Garakani emphasizes the need for state or federal regulations to curb the escalating crisis.
"Those tanks have no place being sold to the general public," Dr. Garakani says. "It's incredibly dangerous. They belong in dentists' offices... doctors and hospitals. There should be regulation on a state level or federal level."
Combel is committed to encouraging lawmakers to increase regulation on nitrous oxide tanks. He hopes new laws may save someone else's daughter.
"I want this stuff off the streets," he says. "I worry about her every minute of the day. I feel like I'm going to lose her every day. I want my daughter to grow up and live a good life and have a family, but she's running herself into the ground and there's nothing I can do about it."
Without any promise of a change in the law, businesses remain allowed to keep supplying a high.
See a spelling or grammar error in our story? Click Here to report it. Please include the headline.
Subscribe to the Fox 8 YouTube channel.
Copyright 2023 WVUE. All rights reserved.