WANTED: 16-year-old accused of fatally shooting man in St. Rose
Published: Nov. 15, 2023 at 12:06 PM CST
ST. CHARLES PARISH, La. (WVUE) - Deputies are asking for the public's assistance in locating a 16-year-old accused of shooting and killing a man in St. Rose.
According to the St. Charles Parish Sheriff's Office, the shooting happened around 2:20 p.m. on Tues., Nov. 14 in the 500 block of Turtle Creek Lane.
Deputies responded to reports of gunfire and found 25-year-old Keron Khalil Briggs, of Laplace, inside a vehicle with multiple gunshot wounds to the leg and torso at the intersection of River Road and St. Rose Avenue.
Briggs was rushed to a hospital where he died from his injuries.
Witnesses told authorities that Briggs was involved in an argument with someone outside of a vehicle before the shooting happened.
Detectives identified the suspect as 16-year-old Marco Henry Henderson. Henderson is described as being 5′8″ tall, weighing 165 lbs with a slim build. He is wanted for second-degree murder.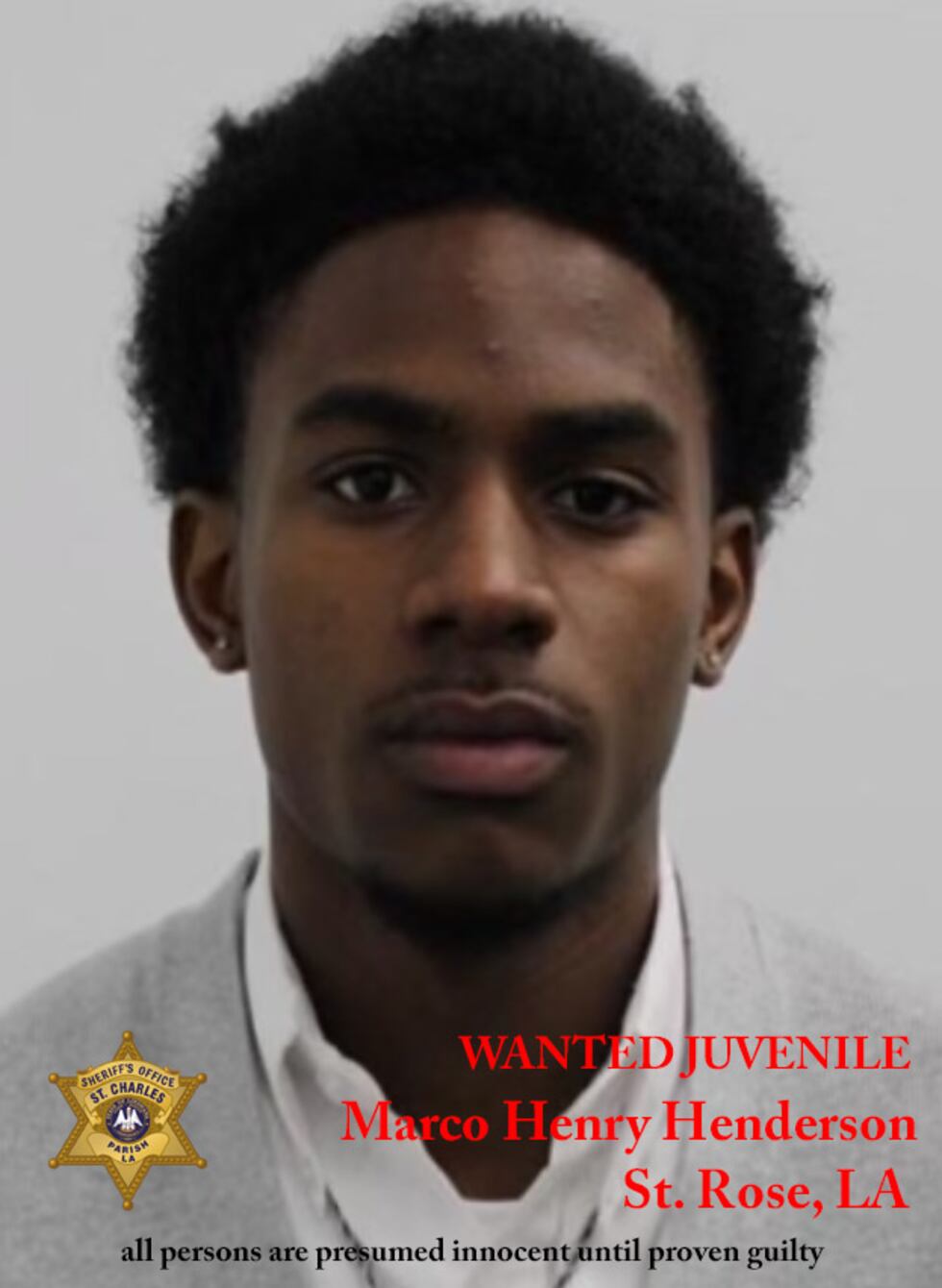 Anyone with information is asked to call Detective Amanda Buchanan with the St. Charles Parish Sheriff's Office at abuchanan@stcharlessheriff.org, (985) 783-6807, or (985) 783-1135. You can also call Crimestoppers at 1-877-903-STOP. A $2,500 reward is available for information that leads to an arrest.
See a spelling or grammar error in our story? Click Here to report it. Please include the headline.
Subscribe to the Fox 8 YouTube channel.
Copyright 2023 WVUE. All rights reserved.