Louisiana will have its first-ever female attorney general
Published: Oct. 16, 2023 at 6:30 PM CDT
|
Updated: Nov. 18, 2023 at 9:02 PM CST
BATON ROUGE, La. (WAFB) - WAFB's Jim Engster projects Republican Liz Baker Murrill will beat Lindsey Cheek, a Democrat, to win the race for Louisiana Attorney General.
Thirty-six percent of people showed up to the polls statewide in the primary. Though a dismal number, to say the least, more than 400,000 people voted for Murrill.
"I think that Republican voters and conservative voters came out to vote just shows I think there's some enthusiasm for change," Murrill said.
Murrill came close to breaking the 50% threshold she needed to avoid a runoff. She received 46% of the vote and credits her firm stance on crime as the main motivator to get people to the polls. Throughout the campaign, she was vocal about the rapid decline of New Orleans, Baton Rouge, and Shreveport.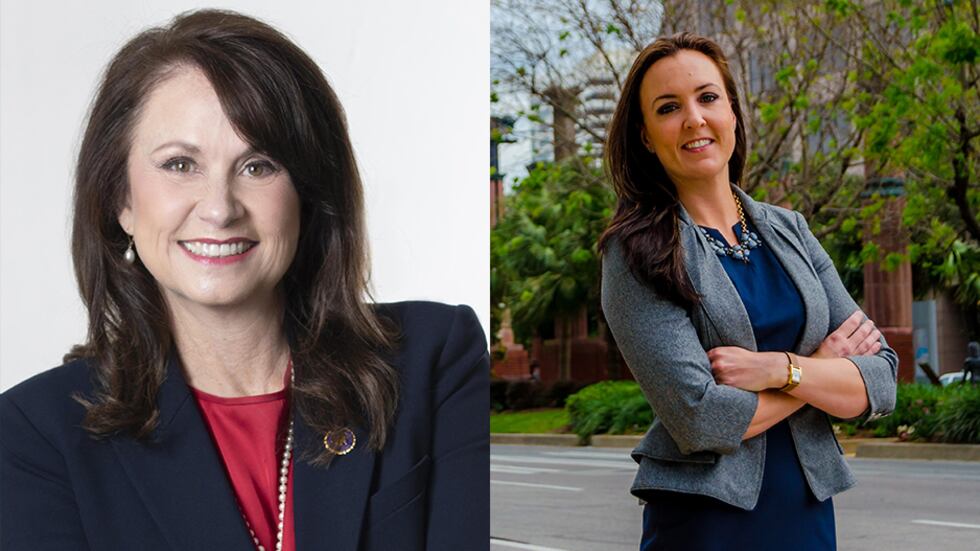 Murrill is the current solicitor general at the AG's office, the number two spot there. Her experience in the role was enough for many voters to hedge their bets on her.
"I think crime is hugely motivating right now for everybody. I have worked in every branch of government. I have worked in every level of the court system, both in the state and federal court system. I've argued five times at the United States Supreme Court, and I've worked really hard to reach out and talk to the voters in our state," Murrill explained.
Democrat Lindsey Cheek, a New Orleans attorney, has only been on the campaign trail for two months. In that short time, she's gained support from Louisiana Democrats, the NAACP, and Governor John Bel Edwards.
"I planned this out for about a year, believe it or not, it was not a last-minute willy-nilly decision to run for attorney general. I put a whole lot of thought into it," Cheek said.
Cheek has made it clear she is adamantly against Louisiana's abortion law and said she would be a champion for women if she were to be elected. She's also no fan of Governor-Elect Jeff Landry and said holding him accountable will be one of her highest priorities.
"I am pro-choice. I'm pro-women. I want women to have the ability to choose their own life. I'd be able to work with Jeff Landry, but I'll be a check on him and on Republicans in general," Cheek added.
Between now and the general election, both runoff candidates say they will be campaigning harder than ever. Election day will be on Saturday, November 18.
Click here to report a typo.
Copyright 2023 WAFB. All rights reserved.