Legal experts say criminal charges unlikely against Saints players
Published: Apr. 2, 2012 at 9:21 PM CDT
|
Updated: Apr. 16, 2012 at 5:21 PM CDT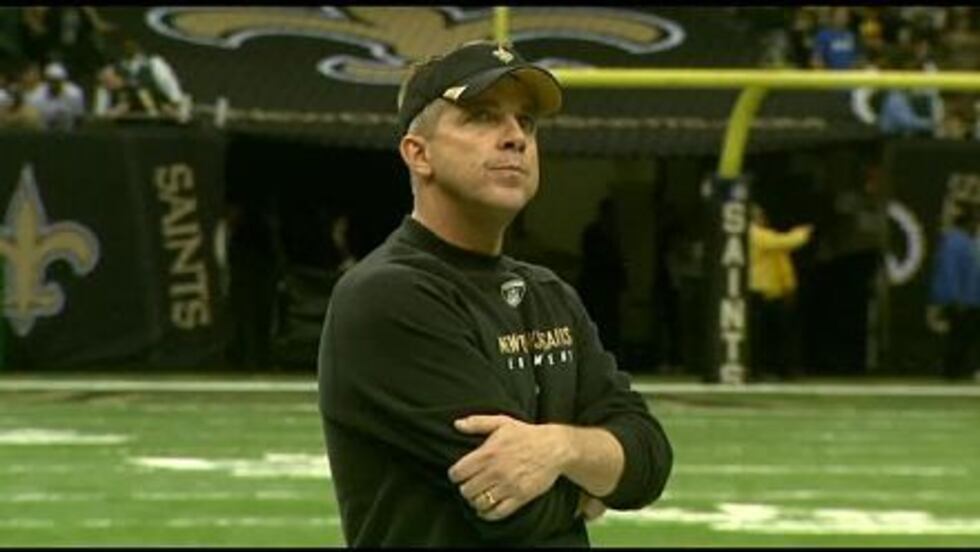 New Orleans, La.—Fans are beside themselves, but legal experts say do not panic, yet.
The latest unnerving news for Saints fans is that the NFL Players Association has warned Saints players allegedly involved in "bounty-gate" that they could possibly face criminal charges.
This comes as Saints head coach Sean Payton is appealing his one-year suspension to NFL Commissioner Roger Goodell.
"They can't do them that way," said fan William Enines.
Another fan thinks what the franchise is facing right now is all part of a sinister plot.  "Now that we're doing well they want to make an example out of us," said bartender Maeve Tuochy while working in a Canal Street bar.
"I don't think that charges should be pending against no one because it's basically a physical game and that's what we're used to," stated fan Kenneth Jones.
Still, the players union has gone as far as to hire outside legal counsel to represent Saints players who come under investigation for bounty plays, if it comes to that.
"We shouldn't panic. I don't think the players are in real legal trouble. I think the real trouble will come from whatever the commissioner does to the players when he finally acts," said Gabe Feldman, Director of Tulane's Sports Law Program.
Commissioner Goodell continues to ponder the punishment for the players who allegedly targeted other players for physical harm, so that they would be sidelined for games.
Feldman said the players union has to look out for its members on all fronts, even if the warning seems premature.
"They want to make sure the lawyers have reviewed the evidence and make sure the commissioner doesn't come down too hard on the players, and then because of the very, very unlikely possibility that someone will bring criminal or civil charges against the players… And they want to make sure the players aren't saying things now that could hurt them later in court," he said.
FOX 8 legal analyst Joe Raspanti agrees that it is unlikely any criminal charges will be pressed against the players.  "They're talking about games that occurred in the Superdome, [D.A.] Leon Cannizzaro's got a lot bigger things on his plate than fooling around with this," said Raspanti.
Assistant D.A. and office spokesman Chris Bowman said charges against Saints players are not on their radar.
"We are not looking into this, we don't have any intention of looking into it," stated Bowman.
But Feldman there are no guarantees when it comes to other jurisdictions.
"You never know if some eager prosecutor in some county that has a football team might want to get their revenge against the Saints," he said.
But even if charges are brought against the players, proving them would be extremely difficult, according to legal experts.
"How do you tell the difference between a hit delivered with the intent to knock someone down versus the intent to knock someone out? I don't know how a court, or a jury can make that determination," continued Feldman.
And amid the anxious times for fans there is strong optimism.
"The more they try and hurt us the more we're bound to win at home in the dome," insisted Tuohy.
Feldman also weighed in Coach Payton's appeal. He said he would be surprised if the commissioner reduced it substantially, if at all.