On the wrong side of the wall, residents feel more vulnerable to storms
Published: May. 25, 2012 at 7:56 PM CDT
|
Updated: Jun. 8, 2012 at 4:02 PM CDT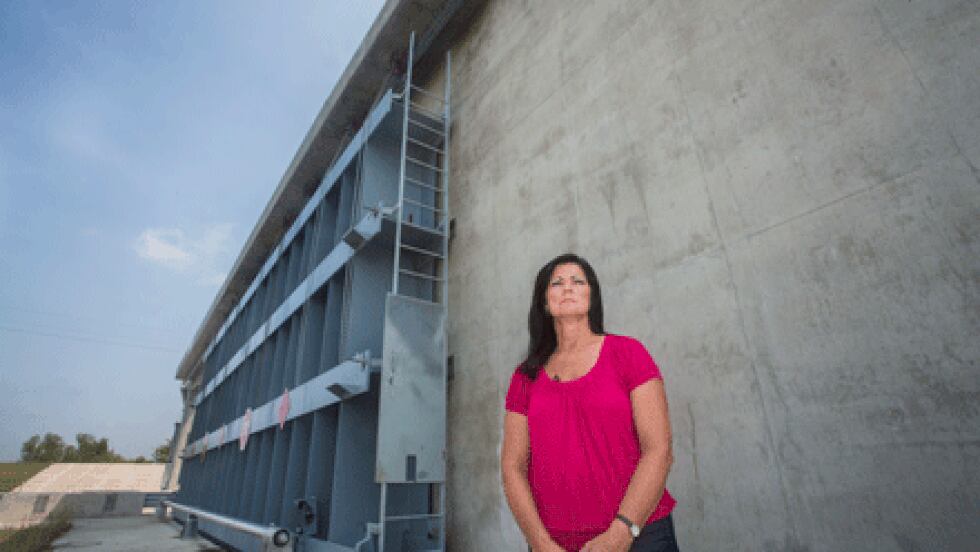 Braithwaite, La. -- Along Highway 39, graffiti adorns what locals call "the Great Wall of shame," the 26-foot-high flood wall surrounding St. Bernard parish.
Jill Baumy, who lives just inside Plaquemines Parish on the wrong side of the wall, can certainly relate.
"I look at it as a danger to my entire East Bank," said Baumy, who fears the elaborate protection for others will drive more water into her tiny neighborhood.
The U.S. Army Corps of Engineers is spending $14.6 billion on flood walls, gates, levees, barriers and pumping stations, encompassing 150 miles of new protection.  Engineers designed the system to knock down the sort of storm that has a one percent chance of happening in any given year -- in other words, 100-year protection.
Baumy complained east bankers in Plaquemines feel "left out."  An 18-mile stretch between two federalized levees was never included in the new system.
"The politicians, local officials, whoever, don't feel that it's feasible to spend the money on so few people," Baumy said.

Plaquemines Parish President Billy Nungesser conceded, "There are a lot of angry people on the East Bank."
Nungesser pointed out the parish is in the process of raising smaller levees around those communities to 12 feet, spending $29 million over the next year-and-a-half.  He hopes to raise them even more, in steps, until they become part of the federal system.
"Maybe we can back door it and get the feds to take it over," said Nungesser, who pledges to use only material that meets federal levee criteria for building levees.
In the aftermath of Hurricane Katrina, Congress opened its wallet to fund an unprecedented public works project.  However, that window may have closed for this area of east Plaquemines, which includes roughly 400 homes.
"It doesn't matter to me how many people," Baumy said. "Just one person's home or life is just as valuable as that person next door."