Study: Higher doses of Vitamin D needed to prevent fractures
Published: Jul. 5, 2012 at 6:04 PM CDT
|
Updated: Jul. 19, 2012 at 2:04 PM CDT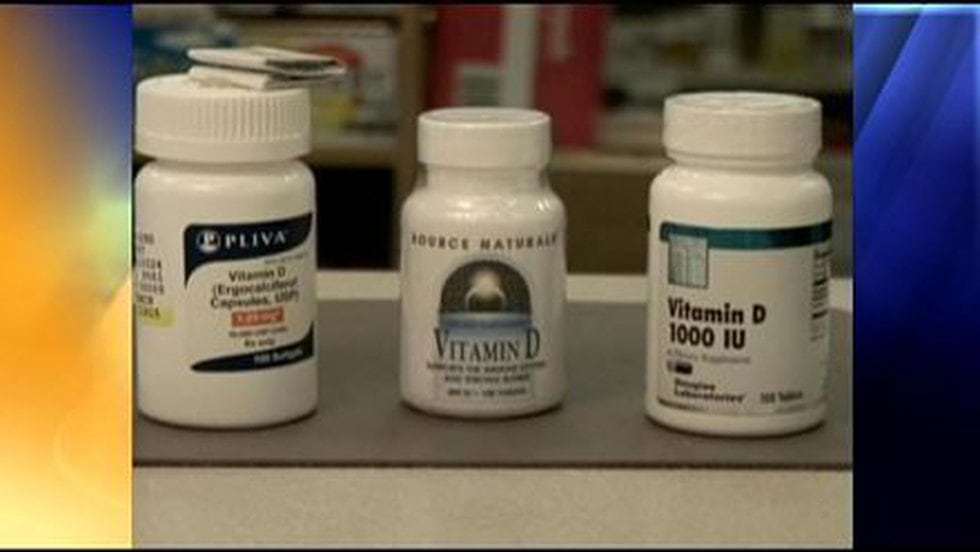 Zurich, Switzerland - It turns out taking Vitamin D supplements can help lower the risk of a bone fracture, but you'll need a lot of it.
A new study released Wednesday says the high dosage is key.
Research published in the New England Journal of Medicine took another look at data from eleven clinical trials of more than 31,000 people older than age 64.
When participants took 800 I.U. or more of Vitamin D, their risk of hip fracture was reduced by 30% and the risk of other bone fractures fell by 14%.
But, the researchers found that taking less than that amount per day had no effect.
Previous studies of Vitamin D supplements have returned mixed results.
Just last month, a panel of independent experts that advises the federal government on preventive care issued draft guidelines saying there is too little evidence to recommend vitamin D supplements for the prevention of bone fractures.