FOX 8 Exclusive: Tyrann Mathieu to remain in drug rehab
Published: Aug. 17, 2012 at 2:23 AM CDT
|
Updated: Aug. 31, 2012 at 2:24 AM CDT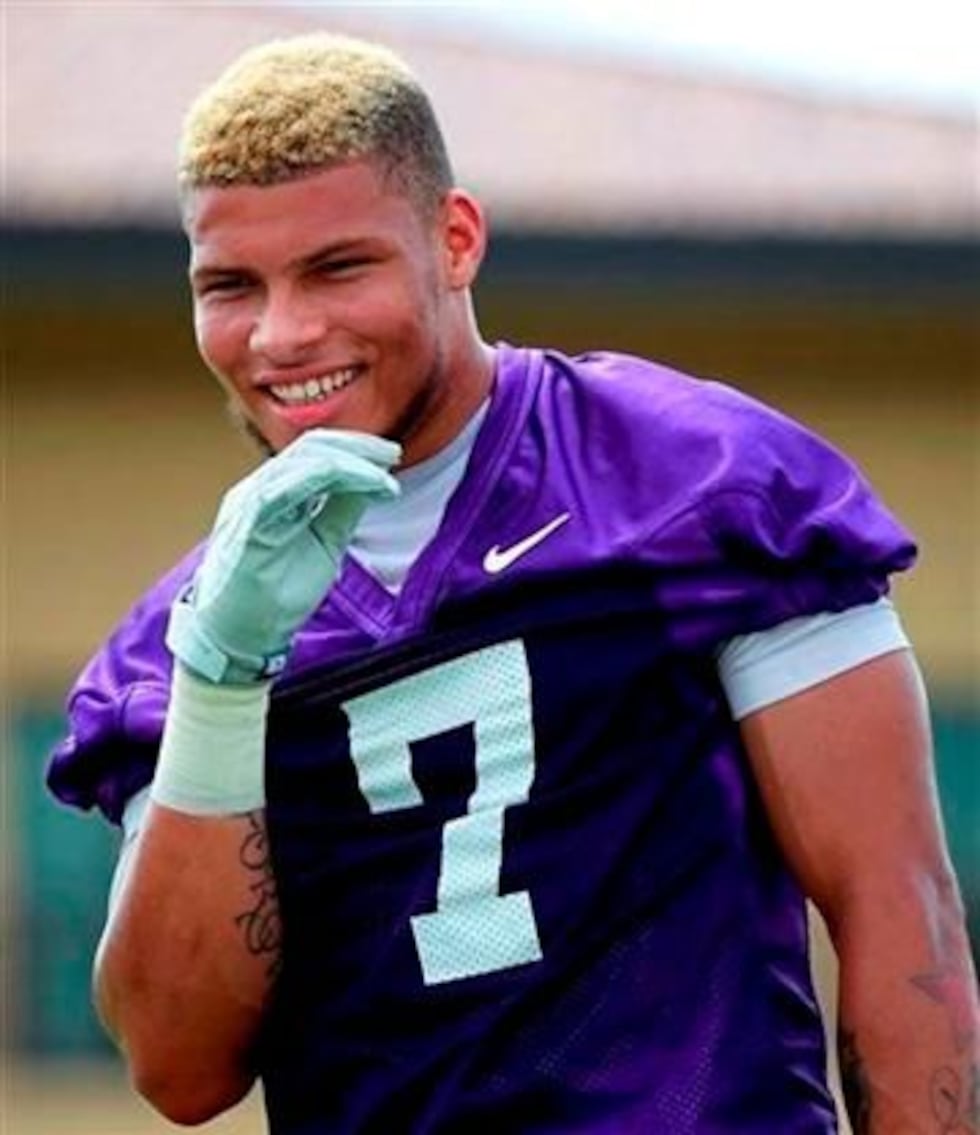 FOX 8 Sports has learned that former LSU star Tyrann Mathieu has come to some big decisions about his future.
It's been an agonizing decision making process for Tyrann Mathieu and his parents this week.  But they've now decided, as a family, that Tyrann will remain at a drug rehab center in Houston for the near future, instead of returning to classes at LSU or any other college - in order to play football this fall.
The Honey Badger's father, Tyrone Mathieu, tells FOX 8 Sports that he and Tyrann agree -- until he conquers his demons, he won't be successful at his future endeavors, wherever they unfold.  The senior Mathieu says both Tyrann and his family are committed to restoring Tyrann's health, no matter what it takes, believing football will take care of itself down the road.
Tyrann Mathieu has been at the Right Step recovery center in Houston since Monday.
Former NBA star john Lucas is now mentoring Tyrann daily. Lucas was a successful NBA standout for 14 years before a cocaine and alcohol addiction threatened to destroy him.  Lucas successfully completed rehab and went on to have a signature second career as an NBA coach.
Lucas has also dedicated himself to helping other athletes recover from addiction. He's developed programs designed specifically for the pressures and challenges athletes face.  Lucas is now dedicating his efforts to guiding Tyrann through the rehabilitation process, and he will be one of the main voices who determine when Tyrann is ready to leave first step and return to New Orleans.
Tyrone Mathieu characterizes Tyrann's decision as a "mature" one.  He says he's proud of his son for facing the consequences of his actions and pro-actively addressing the problem.
The Mathieu family says they appreciate all of the prayers and support from everyone, but they're also asking people to respect their privacy during this time, as the healing process continues.