Tyrann Mathieu, parents blast Sports Illustrated
Published: Oct. 16, 2012 at 7:58 PM CDT
|
Updated: Oct. 23, 2012 at 7:58 PM CDT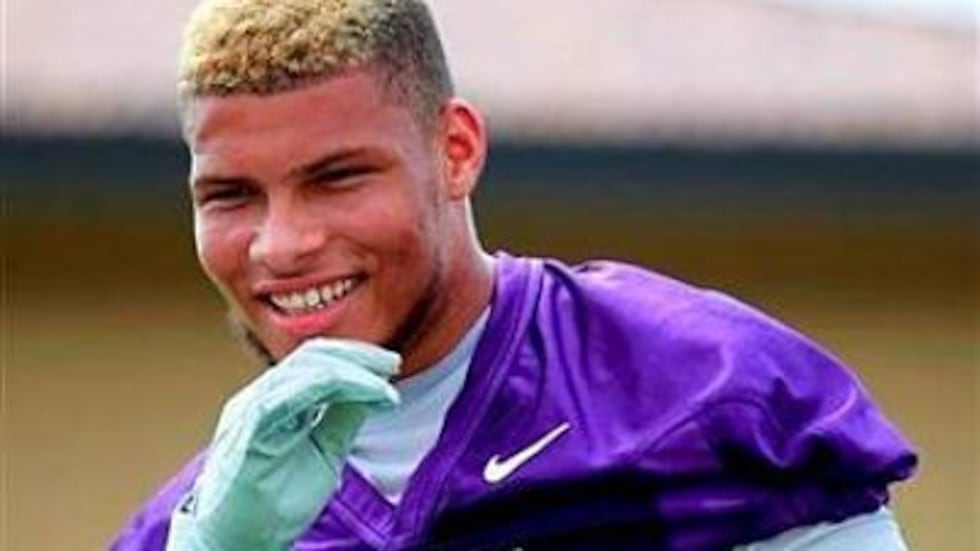 Tyrann Mathieu and his parents, Tyrone and Sheila Mathieu, are firing back after publication of a Sports Illustrated cover story that they say went too far.
All three declined to be interviewed for SI's article, which Tyrann Mathieu described as "ridiculous" after he read it Tuesday.
Tyrone Mathieu say Sports Illustrated refused to accept their decision not to be interviewed for the story.
"They called from blocked numbers repeatedly, asking me why I was dodging them," Tyrone Mathieu said.  "They came to my home and that of my elderly mother on multiple occasions."
Tyrone Mathieu hired a law firm last week to attempt to stop SI's interview requests.  The letter from Irpino Law Firm in New Orleans is addressed to Peter Thamel and Sports Illustrated and reads in part, "You have been consistently harassing Mr. Mathieu and his family regarding personal issues. Mr. Mathieu informed you that they have no desire to respond to your inquiries. Despite repeated assertions of this position... you have trespassed on the Mathieu's property and otherwise violated their privacy... Demand is made that you cease and desist from any attempts at making contact with Mr. Mathieu or any member of his family."
Sheila Mathieu calls the article "unfortunate" and says she can't understand why Sports Illustrated would respond so viciously to a family's decision to keep private matters private.
"They twisted things and cobbled together details from past articles because we wouldn't sit down with them," she told FOX 8 Sports.  "We have always believed in being a tight-knit family. God first, family second, work and school third. That's what Tyrann is doing now, and he's on an avenue to success, making good grades and putting his life in order."
Since the Honey Badger's dismissal from LSU's football team, Tyrann Mathieu has avoided the national spotlight, believing instant fame played a role in his fall from grace.
The Mathieu family says they will not be bullied into speaking ill about family members, referencing Tyrann Mathieu's biological father Darrin Hayes, who's serving a life sentence for second-degree murder.