Controversial Cure: Doctor defends cancer treatment
Published: Feb. 5, 2013 at 3:01 AM CST
|
Updated: Feb. 14, 2013 at 3:05 PM CST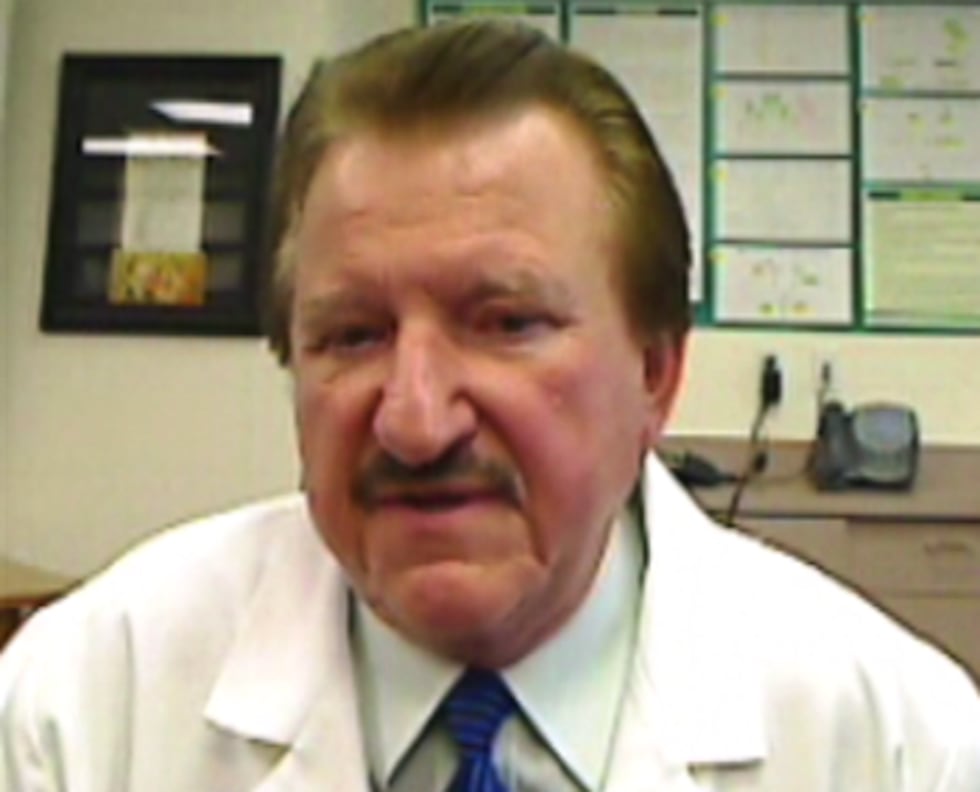 A River Ridge woman, who chose not to be identified because of fears she might lose her insurance, rejected her own doctor's call for a mastectomy.  She began a search for other treatments.
She says she did a lot of other natural therapies, and got serum from Japan. For seven years, she says, the treatments worked.
Then Katrina struck, and the patient -- we'll call her Mary -- could not get her supplements from overseas and suffered.
And the cancer worsened.  She developed tumors and by May 2008 she had fluid in her lungs -- Mary finally sought a doctor's treatment.
She became unconscious and was brought back to life with a massive blood transfusion. She then took estrogen blockers and her symptoms improved.  But two years later, the cancer came back, this time in her back. Herbal remedies and pills were no longer an option.
Mary got 16 radiation treatments and, like many cancer patients, she followed that up with chemotherapy.  But then heart problems caused doctors to stop the treatment.
Mary's body could no longer tolerate traditional cancer therapies such as radiation and chemotherapy. So she went to Houston to see Dr. Stanislaw Burzynski.
Burzynski treats hundreds of patients a year, with a process that is not approved by the U.S. Food and Drug Administration. He prescribes a drug called antineoplaston.
"Antineoplastons work as molecular switches, work on the genes that are causing cancer," said Dr. Burzynski.
The drugs can cost Mary $4500 a month and were not covered by insurance, since they are not approved by the FDA.
Dr. Jane Gertler is an East Jefferson Hospital cancer specialist who is skeptical of Burzynski's treatments, though she's approved it for some patients who believe they have run out of options. Dr. Gertler has participated in dozens of clinical trials and believes they are crucial to developing medicine that works.  In this case, Dr Gertler says, clinical trials should be conducted on different groups of people in different locations, under very strict standards.
Dr. Gertler and others believe that, so far, Dr. BurzYnski has fallen short in putting his treatments to the test.  And she says it's unethical for him to profit from treatments that are still being tested.
Dr. Gertler says that patients going through clinical trials never have to pay for their treatments.  "They have the right drug," she said, "they have to put their money where their mouth is and they don't put that patient at financial risk."
Burzynski said, "We never charge for the medications in clinical trials."
After years of resistance, the FDA has finally approved clinical trials for Burzynski's pill therapy, which is designed to replace the amino acids that he says are often missing in the blood cells of cancer patients. And parents like Glenn Hash say the treatment worked for his son Roy's neuroblastoma.
Phase two testing of Dr. Burzynski's treatments are now wrapping up, both in Houston and overseas in China and Japan.  He says he is eager to get through the next phase.
While Burzynski enjoys some support in the medical community, by and large, he says he's been ostracized by a multi-billion dollar medical industry married to traditional, and even more expensive forms of cancer treatment. "My case is possibly the worst persecution of medical doctors in modern history," said Burzynski.
But Dr. Burzynski is confident that once he gets the funding for the final phase of clinical trials, he will get FDA okay for his cancer medications, allowing hundreds of patients worldwide to pay for such treatments with their insurance money.
Sadly Mary, the patient we followed for nearly a year, died last week. She never completely kicked her cancer, but she was showing progress and was actually putting on weight. Her husband says they have absolutely no regrets about going to Burzynski and using his treatment methods. He says Burzynski may have extended his wife's life for an extra year, without painful radiation, and for that he's grateful.
Dr. Burzynski carries a patient load of about 400 people from around the world, even though he hasn't gotten full FDA approval.
So far the clinic has completed two phases of clinical trials and, according to Dr. Burzynski, 20 percent of 600 patients of his treatment are surviving over five years and beyond.  We have not independently confirmed that claim.