Tech jobs going unfilled as city grows industry
Published: Feb. 18, 2013 at 11:03 PM CST
|
Updated: Feb. 26, 2013 at 1:14 AM CST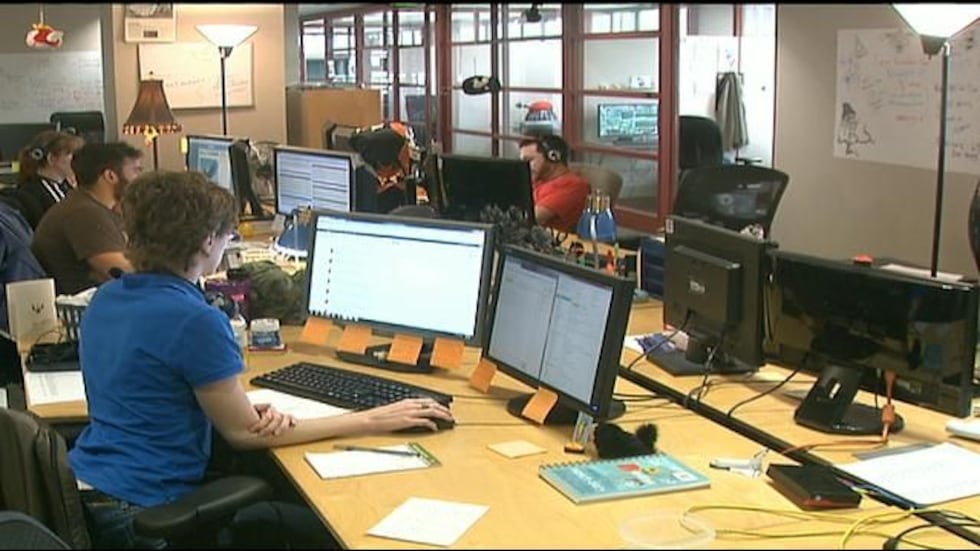 When it comes to tech job growth in the nation, New Orleans ranks third in a recent survey by the job site Bright.com.  But it comes with some growing pains. There are more good paying tech jobs available than there are bodies to fill them. It is part of the digital media revolution in a town that's known more for Bourbon Street and gumbo.
80 people toil away at computer screens for TurboSquid downtown, providing high quality digital media, to everyone from architects to movie production companies. And business is good.
The problem is that Louisiana produced fewer than 430 computer science graduates last year, and this high tech industry doesn't have the manpower needed to drive all of the digital media production demanded.
"Generally the growth we're having is not a surprise," said TurboSquid's Matt Wisdom, "we've been trying to have this problem for a long time. I'm glad we have it.  Now we have to fix it, and now we have to fill all those jobs we helped create."
In sort of a shifting of technologies, TurboSquid's building used to house Chevron when it was headquartered here.  The oil company moved out and has been replaced by information tech, fueled by digital media tax credits.
Michael Hecht with GNO Inc. says, "Our digital media incentive, which can give you back 35 percent of production cost of software, is one of the richest in all of America."
While the city now ranks number three in tech job growth, according to the employment website Bright.com, industry insiders say we need to do much more to marry universities to the market so that graduates can get the right training, and land lucrative jobs, right here instead of heading off to Silicon Valley or New York.
Wisdom says, "There are three [jobs] open right now, and we would add ten more and we would keep going."  And he says his company, and more and more like his, would keep growing too if they just had more manpower.
TurboSquid officials say Delgado is doing the best job locally of any college to match the needs of the digital media industry with academics.  They say that type of matching up is common in places like Orlando and Atlanta, where university students often begin partnering with industry, as early as their sophomore year and have jobs waiting for them when they graduate.