14 people face charges linked to OPP inmate videos
Published: May. 10, 2013 at 1:21 AM CDT
|
Updated: May. 10, 2013 at 9:48 PM CDT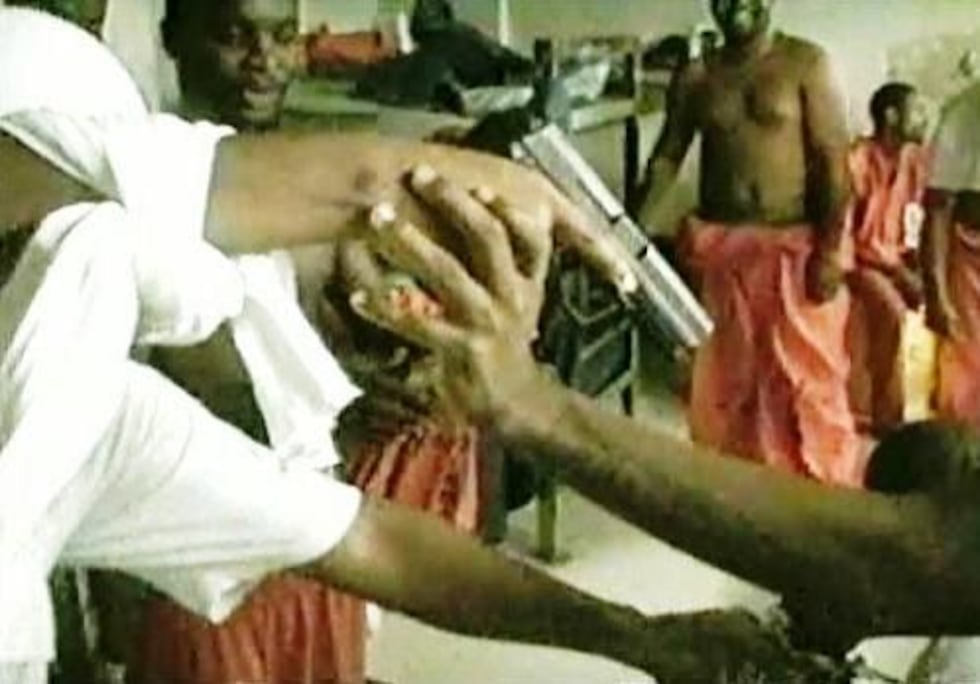 NEW ORLEANS (AP) - Indictments were filed Friday against 14 inmates in connection with videos showing prisoners brazenly using drugs, drinking beer and flashing a loaded gun in the New Orleans jail.
The videos, made in June and July 2009, came to light in April during a federal court hearing on conditions at the jail. That led to criticism in court of Sheriff Marlin Gusman, who runs the jail, for not doing more to prosecute those involved.
Assistant District Attorney Christopher Bowman said Friday's indictments were for possession of contraband, and that Gusman is cooperating with investigators as their probe continues.
Gusman said no charges were filed over drugs seen in the video because a search in the cell found none.
In a statement, he said he was pleased with the indictments.
Bowman said one of the 14, Arthur Johnson, was charged with possession of a firearm by a convicted felon.
"All of those charged were inmates who appeared in the video," said Bowman, who added that the investigation remains open.
One of the inmates is seen in the video talking on a cellphone, which is prohibited under jailhouse rules.
Bowman said prosecutors are especially concerned about the use of cellphones, which he said can be used to intimidate crime witnesses.
While it was not clear the inmate seen in the video was doing that, Bowman said witness intimidation has been a major hurdle for prosecutors in New Orleans.
In one of the videos, shown during a court hearing, inmates are seen smoking, snorting and injecting drugs. Some drank beer, and one inmate ejected bullets from a handgun.
In another video, an inmate was seen wandering Bourbon Street and boasting, "Y'all know I'm supposed to be in jail right now."
Conditions at the jail have sparked lawsuits and created a political fight between Gusman and Mayor Mitch Landrieu.
A consent decree between the sheriff and the Justice Department would require the city to put tens of millions of dollars into jails, and Landrieu said the city cannot afford it.
Gusman has charged the city has historically underfunded its jails.
The building where the videos were shot has been closed. A new building is under construction using funds provided by the federal Emergency management Agency.
(Copyright 2013 The Associated Press. All rights reserved. This material may not be published, broadcast, rewritten or redistributed.)