Suspect arrested for car dealership burglaries
Published: May. 22, 2013 at 2:11 AM CDT
|
Updated: Jun. 29, 2016 at 8:56 PM CDT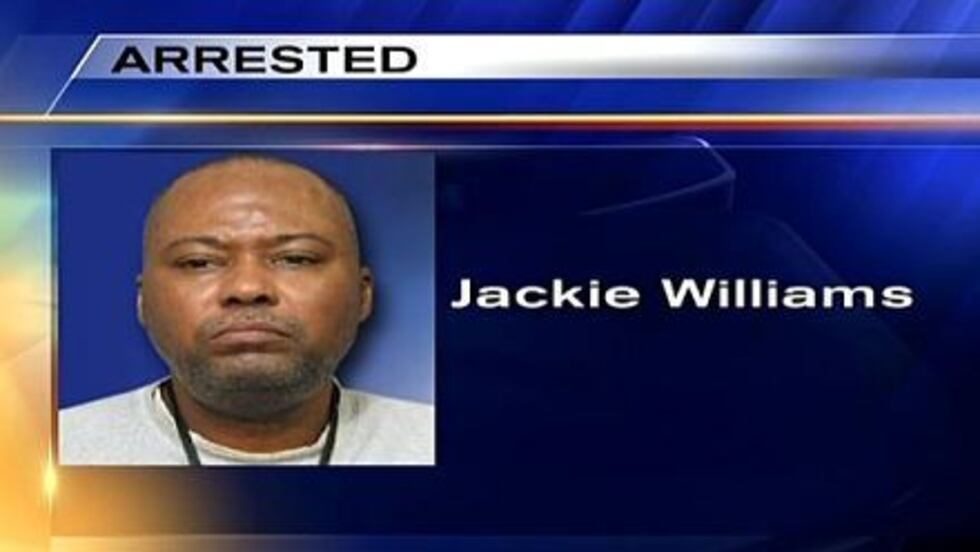 Jefferson Parish, La.- A businessman gets results, after making a public plea to help him find the man who he says ripped him off. 49 year old Jackie Williams was arrested Monday. He's accused of stealing from Lamarque Ford and a number of other car dealerships.
Ronnie Lamarque couldn't be happier. "We did a citizen's arrest basically. That's wonderful, I like it," said Lamarque.
Last week, the car dealership owner came up with a pretty unique idea, to blast the image of the man who he says stole tires and rims off cars in his lot, all over TV and the internet, in hopes of catching the suspect. Turns out, Lamarque's video worked.
49 year old Jackie Williams was arrested Monday and charged with multiple counts of simple burglary, theft and trespassing. Sgt. Brian McGregor of the Kenner Police Department explains, "After Mr. Ronnie Lamarque aired his video and so forth, we learned from the Jefferson Parish Sheriff's office that an arrest warrant was being issued for Jackie Williams in reference to a similar theft at Don Bohn Ford on the West bank."
It didn't take long for Kenner Police to realize Williams was probably the man responsible for the burglaries at Lamarque. While being questioned, Williams confessed to robbing Lamarque Ford and a number of other car dealerships on both the East and West banks. One of those dealerships is Bergeron in Metairie. McLean Bergeron says, "We've been hit three times over the last six months."
Bergeron says he's grateful to Ronnie Lamarque for thinking outside the box. "I thought it was brilliant, the way we're integrated in society now, the way to leverage the people and get the word out as quickly as possible is virally and video is a great way to do that," Bergeron said.
According to Sgt. McGregor, Jackie Williams says he would re-sell the tires and rims he stole to co-workers. Williams claims he did this because he needed the money. But as McGregor points out, this isn't exactly the first time Williams has been arrested for theft saying, "He has a criminal history that dates back all the way to 1984 for simple burglary."
Ronnie Lamarque says he's pleased with the way this story has ended. Although his business and so many others were hit, he feels, justice has been served. "That old song, don't mess with Bill. Don't mess with Lamarque Ford because we're coming back, we're coming back at you," Lamarque said.
Sgt. McGregor is asking anyone that may have purchased tires or rims from Jackie Williams to call Kenner police, as they're most likely driving around on stolen merchandise. He doesn't foresee any of those people being charged with a crime, but certainly the dealerships would like their property back.