Heart of Louisiana: Chicago Cajun
Published: Jun. 28, 2013 at 12:57 AM CDT
|
Updated: Dec. 31, 2013 at 1:09 AM CST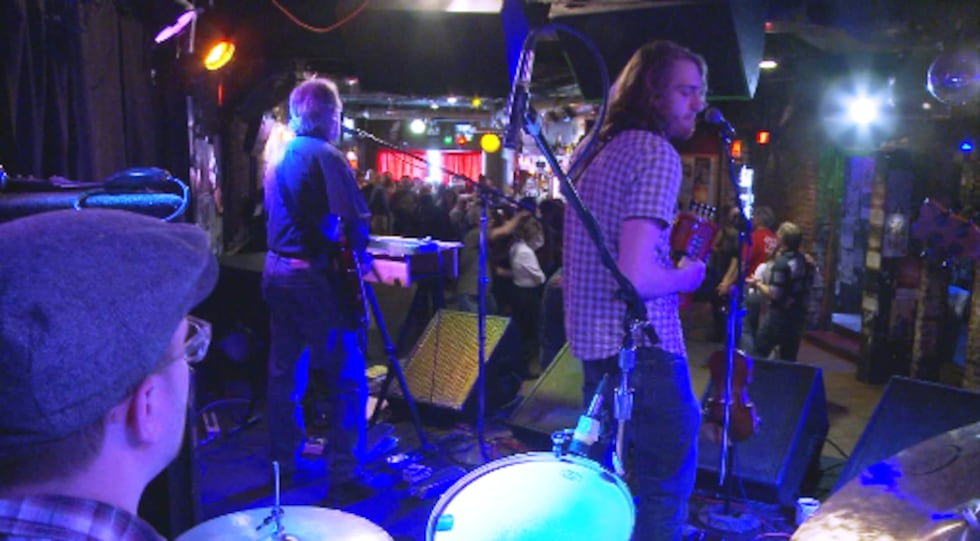 CHICAGO, Ill. - In the early part of the 20th century, it was the blues that made its way north from the Louisiana and Mississippi Delta to Chicago. But there is a different, smaller migration of Louisiana music taking place now.
To find it, you head west of the Miracle Mile to a Chicago neighborhood known as the Ukrainian Village. There you find the Empty Bottle Lounge, and a sound that seems out of place, until you step inside.
Sue Kaufman says, "What I would say, it's the happiest music around. Different than any other music."
Kaufman, of Minnesota, teaches a Zydeco dance before the band starts. She's hooked on Louisiana's Cajun culture.
Kaufman says, "It's the only place in this country where you can go and say there's a culture. This state has a culture. It's the only place."
The Cajun Vagabonds, a Chicago-based band, are lead by Stewart Gehring and his accordion- and fiddle-playing son Dorian, who grew up listening to his dad play Cajun music.
Dorian Gehring says, "And they were playing like an outdoor festival and I just sort of like stood at the edge of our picnic blanket and just sort of like stared at them, and decided basically when I was two years old that I wanted to play Cajun fiddle."
For his father, the fascination with the Cajun sound started with his son's birth.
Stewart Gehring says, "Our birthing coaches introduced me to some Cajun music, local Cajun musicians here. When I found Cajun music, this was the dance music that I was looking for. It really spoke to me."
And the Cajun two-steps and waltzes keep the dance floor filled the entire afternoon.
They started these Cajun dance parities in Chicago about six years ago. And they are the only chapter of the Cajun French Music Association that's located outside of Louisiana and Texas.
Monica Vachlon is one of the organizers. She says, "That just has mushroomed into this list where I have hundreds of people on my list and I just kind of keep track of what's going on in Chicago."
There are monthly Cajun jam sessions and these dance parties are held several times through the year.
Vachlon says, "I think in a past life I must've been Cajun or married to a Cajun or something. There's just this brotherhood of people who love that music and you can feel it on the dance floor. And it's just wonderful. It's changed my life actually, it really has."
These Chicagoans can handle the freezing weather and harsh winds of their city. But they also embrace the warmth, and fun, of dancing like Cajuns.
In addition to the dance parties and jam sessions, you can also find Cajun dance classes in the Windy City. For more information, go online to https://www.facebook.com/chicagocajuns.