New Orleans is 2018 Super Bowl finalist
Published: Oct. 8, 2013 at 9:32 PM CDT
|
Updated: Oct. 15, 2013 at 10:05 PM CDT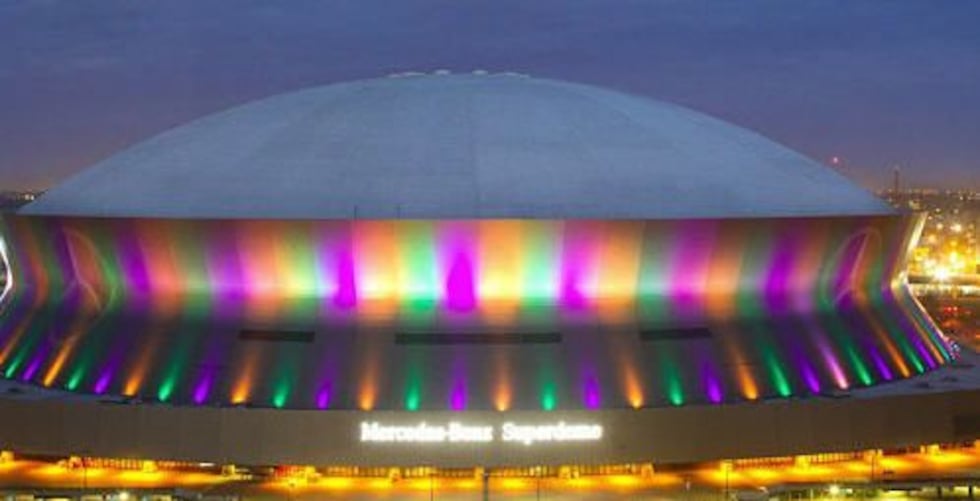 NEW ORLEANS - In the days after New Orleans hosted Super Bowl 2013, Saints and city officials made it no secret that they were already looking ahead to hosting another one.
"I am deeply committed to bringing the 2018 Super Bowl back to New Orleans, and every owner is emphatically aware of that," Rita Benson said in February.
New Orleans made good on that promise, submitting an application to host Super Bowl LII in 2018. Miami, Dallas, Minneapolis, Indianapolis and Tampa did the same.
The league's Super Bowl Advisory Committee met today in Washington D.C., and NFL owners decided to whittle down the list to just three finalists: New Orleans, Indianapolis and Minneapolis.
"It's a great opportunity for New Orleans," said Greg Rusovich with GNO Inc.

Super Bowl 2013 could be a resume for another shot at the big game - plus, in 2018, the city will be celebrating its 300th anniversary.
"What's happening downtown is dramatic," Rusovich said. "What's happening on the Riverfront is dramatic. Canal Street is really on fire. We're hot right now."
The airport is also undergoing a major renovation slated for completion in 2018.
Once Super Bowl visitors make their way downtown, Rusovich said New Orleans is second to none.
"The great and unique thing about our city is it's like Paris in the United States," he said. "Everything is in walking distance for tourists. That's super convenient."
Rusovich said the city is strong when it comes to being a contender for one of the greatest shows on Earth.
The finalists will re-bid, and the NFL owners will select a winner next May during their spring meeting.
Mayor Mitch Landrieu issued the following statement Tuesday:
"The City of New Orleans is honored and grateful to be named as a top three contender to host the 2018 Super Bowl. This year, the entire city teamed up to show why no one can host a large event quite like New Orleans. I want to thank the Bensons, the New Orleans Saints and our Super Bowl Host Committee for all the hard work they've done so far. The public and private sectors did a phenomenal job preparing for Super Bowl XLVII.
"2018 will be a very special time for New Orleans as we mark our 300th anniversary, and we'd love to celebrate by having the Super Bowl return to New Orleans for the 11th time. I have no doubt that if we're chosen, our tourism industry, our business community and our citizens will once again rise to the challenge and present the world with another spectacular Super Bowl."