Mid-City, Hollygrove residents challenge plan to re-route trains through their neighborhoods
Published: Jan. 24, 2014 at 2:59 AM CST
|
Updated: Jan. 31, 2014 at 3:24 AM CST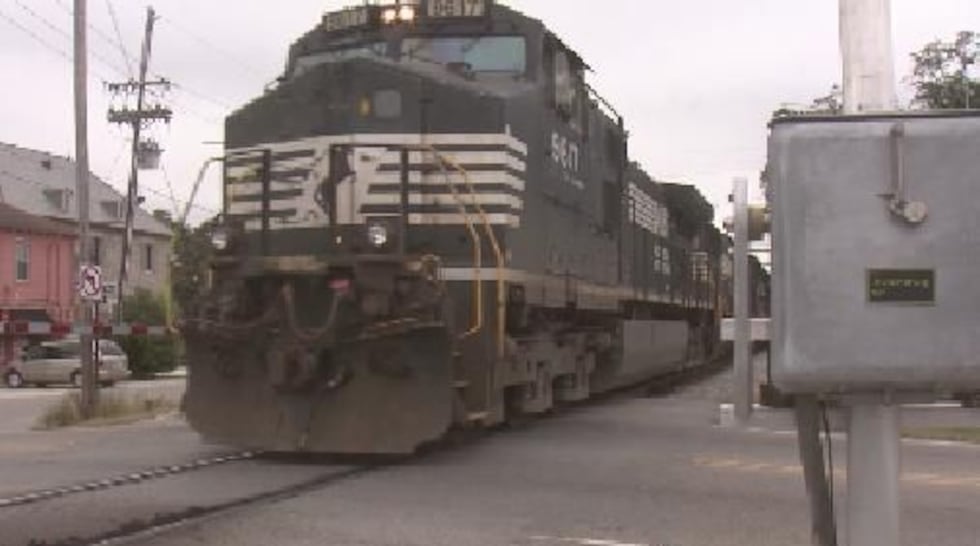 NEW ORLEANS, LA (WVUE) - Hundreds of Mid-City and Hollygrove residents on Thursday challenged a proposed plan that would re-route freight trains away from Old Metairie and into their neighborhoods.
"It's very personal. I've lived in Mid-City my entire life. I'm a third-generation Mid Citizen," said Debra Voelker, a Mid-City Neighborhood Association board member and member of the Coalition United Against the Middle Belt.
Mid-City and Hollygrove residents say moving the train route from Old Metairie to their neighborhoods would devastate their communities.
"It's an incredibly personal, but also incredibly political issue," said Voelker.
It's one of three proposed plans that consultants from Michael Baker Associates, hired by the state, have deemed feasible. The other two plans, which would keep the trains on Metairie Road with certain upgrades, draws strong opposition from those in Jefferson Parish.
"Every hour to two hours you get a train through here, and it backs up traffic galore," said Alan Brown, co-owner of Aardvark Studios, which sits on Metairie Road next to the train tracks. "I can't understand why they're even questioning not doing it."
"The middle track is probably the best place to put it 'cause it has the least amount of traffic and less demographics," said Kelly Daniels, owner of Windows By Design, which also sits next to the train tracks on Metairie Road.
Jefferson Parish President John Young has said moving the rail line would help speed evacuations and cargo in and out of the Port of New Orleans.
Those who oppose the move worry about environmental health hazards, and the loss of community areas like St. Patrick's Park.
Hundreds of those fighting to keep the trains off of the Middle Belt supported Councilwoman Susan Guidry Thursday as she stood up and challenged consultant Michael Gesing's presentation when a bulletpoint listed the proposed areas affected as simply "industrial."
"The other part is people's homes, businesses, a playground," Guidry said.
Consultants say they're just in the environmental phase of the study now, and they have a long way to go before making a decision.
A spokesman for the Department of Transportation and Development say they couldn't move forward with a project choice even if they wanted to.
"It's going to be many many millions of dollars, and I don't believe there's been any funding located for the project, so that's another part of the project that would have to come later," said Rodney Mallett, with the DOTD.
Mallett said the environmental impact aspect is just the third phase of a study that began in 1997.
Copyright 2014 WVUE. Allrights reserved.