Fix it and Finish it gives back to New Orleans
Published: Jul. 15, 2014 at 2:45 AM CDT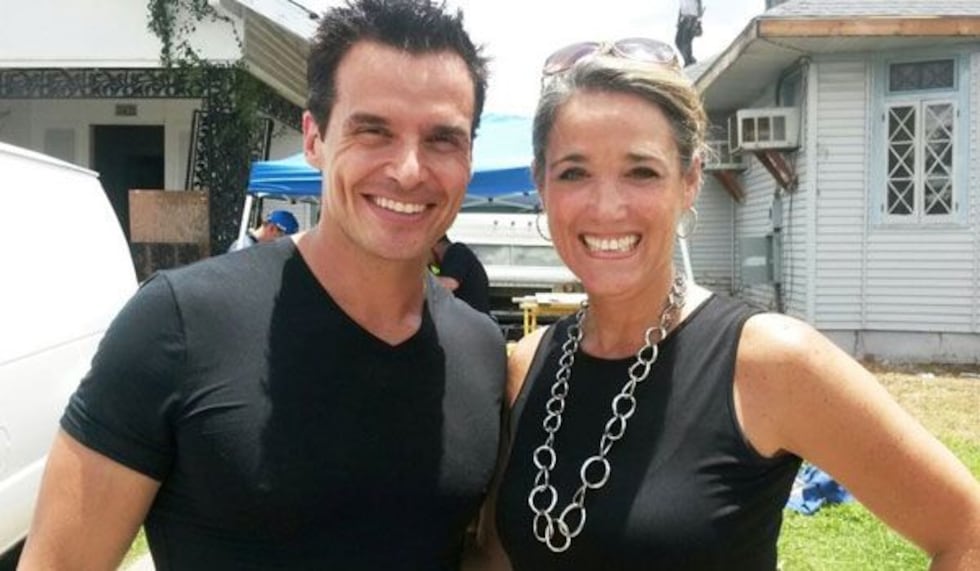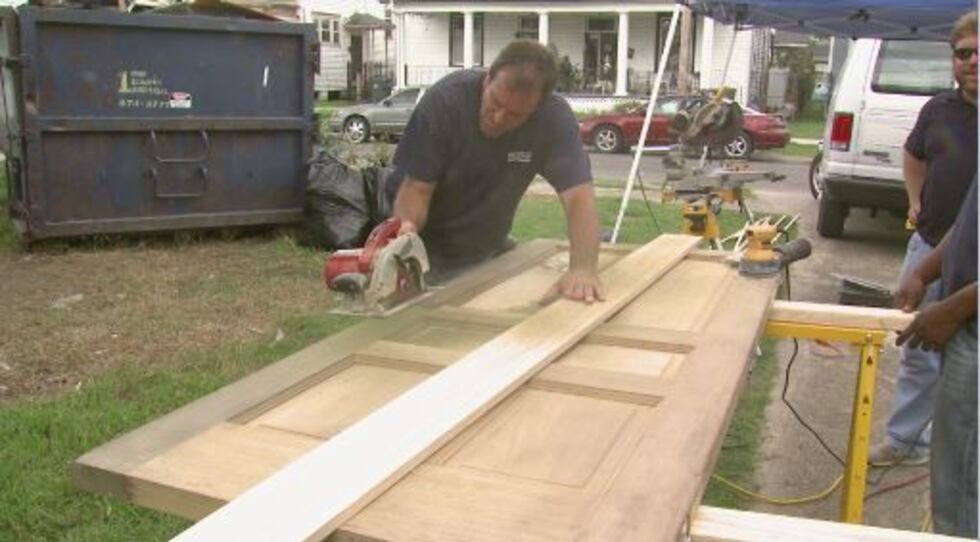 Many of us know what it's like to start a home improvement project and at some point realize you just can't finish it.
A show, debuting on FOX 8 this fall, is helping some local homeowners in dire need.
Like so many New Orleanians, Desiree Edwards ran into trouble trying to rebuild after Hurricane Katrina.
"They stole all the cabinets, all the floors, everything, even the faucets for the bathrooms as well. We had to replace them over and over again," she said.
At their family home of 50 years on Robert Street in New Orleans, thieves wouldn't let up. For Edwards and her dad, Eddie, it was hard not to give up.
"It became disgusting. There were times when the spirit was broken," says Eddie Edwards. "I had a stroke that slowed me down, stopped me. Now I'm getting back. But I need to get some kind of help, any help."
The house had no running water, no electricity and no furniture for more than 8 years. They occasionally slept on blankets and pillows that were stacked on the floor.
"We just simply take the blankets, spread them out and call it a night," said Desiree Edwards.
So when they heard about a new show called Fix it and Finish it coming to town, they reached out to producers, hoping and praying.
Last month, the whole crew came knocking.
"It was the best surprise ever, better than Publisher's Clearing House, better than Santa Clause," says Desiree Edwards. "They're really here!"
"I had more or less accepted they may not come, told myself just play your drums and let it be. I was in the middle of playing when he tapped me on the shoulder," said Eddie Edwards.
Actor Antonio Sabato, Junior is the show's hands on host.
"It's helping me more than helping them because everything is about take, take, take," said Sabato. "But Fix it and Finish it is about helping people renovate, educating them but it's also about giving back."
For its inaugural season, the show picked 16 homes in the New Orleans area, belonging to people who started a project but just couldn't get it done.
"They're all very unique in their own way because of what they've been through, the stories behind it and the work that it takes to work on these homes each day," said Sabato.
In the case of the Edwards, the work was a no-brainer.
You see, this isn't just any house.
And Eddie "Duke" Edwards isn't just any New Orleanian. He's is a local music legend, a drummer who toured the world in the 1960's.
For decades, the house on Robert has been instrumental to the Louis Armstrong Foundation which Edwards founded 29 years ago, helping countless young gifted musicians find their way.
Which is why he doesn't hear hammering and drilling like most of us.
"I hear music. That's positive music, people helping people. That's the greatest music you ever gonna make," says Eddie Edwards."Nobody else has done this. It's been 8-years, so when you ask me what I hear, it's music. It's thank you lord music. That's what it is to me, yes."
In one day, the Fix it and Finish it crew transformed the Edwards' home.
Metairie contractor Paul Sanderson donated his company's crew and materials.
"Certain rooms had certain things done, then they just stopped," said Sanderson. "So we're just getting it finished. Getting it to where they can get the power on and start living their lives the way they're supposed to live."
Sabato personally added some unexpected finishing touches.
"I can't believe it. I'm getting them as much as I can today. I'm also sending people to get them stuff. Some surprises are coming," says Sabato with a big smile.
With every episode, there is a big reveal.
We won't give it away, since the show doesn't debut until September.
The Edwards say they are beyond grateful for the show's work to fix and finish something so important to the city's music history.
"Whatever they do as far as we're concerned is wonderful and it takes us forward because when you're dead in the water, any help is a big blessing," said Desiree Edwards. "We have a front door! I'm happy!"
Fix it and Finish it spent about a month in New Orleans.
The crew also worked on homes in Memphis, Montgomery, Tucson, and Louisville to name a few cities.
Copyright 2014 WVUE. All rights reserved.