Inspector General wants "unannounced inspections" of NOPD body cameras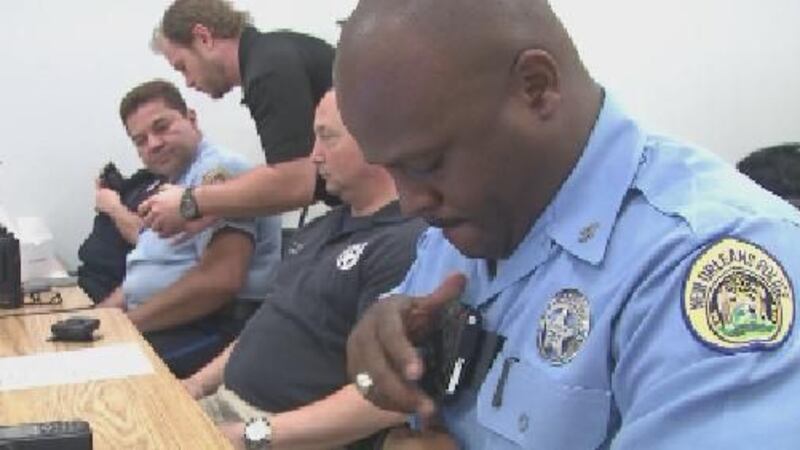 Published: Oct. 23, 2014 at 11:14 PM CDT
|
Updated: Oct. 24, 2014 at 2:09 AM CDT
Quatrevaux has high hopes for the NOPD because of the implementation of body cameras.
"I think it has the potential to reform the police department," Quatrevaux said. "This applies equally to police officers and citizens: when the camera is on you, you behave differently. You know, you watch what you're doing."
Now, he said, there's a study to prove it.
In a public letter to Mayor Mitch Landrieu, Quatrevaux pointed to Rialto, California where 2.5 times fewer use-of-force incidents were experienced during the first year patrol officers wore cameras.
"What they found was that it reduced the amount of uses of force by police officers," said New Orleans First Deputy Mayor and CAO Andy Kopplin. "It also found that police officers were often exonerated in complaints and basically that body cameras are a really smart modern police practice, and New Orleans is leading the way. It's something that we invested in heavily as part of the consent decree."
Quatrevaux said body cameras made a big difference in citizen complaints in Rialto, with 28 complaints one year and just three the year later when many patrol officers wore cameras.
"To eliminate this dilemma of citizen complaints, this he said, she said business, we need to get out of that business," said Quatrevaux. "This is the way to do it."
Quatrevaux said handling complaints is a significant cost to the police department.
According to the Office of the Independent Police Monitor, NOPD had 951 total complaints in 2013 and 1176 in 2012.
"If we can reduce our complaints 90% that would be a remarkable achievement - a real advance in improving community police relations," said Quatrevaux.
However, the cameras will only work if they're turned on.
In August, a New Orleans Police Officer raised questions after, her attorney said, she turned off her camera because her shift was about to end.
Then, Officer Lisa Lewis allegedly got in a fight and shot a 26 year old man in the forehead during a traffic stop.
A New Orleans Consent Decree Monitor report from August found that the video was not available for at least 86 out of 145 other instances with use-of-force in the first half of the year.
Quatrevaux said he has a plan.
"I'm going to work with the NOPD. Once they get their roll out complete and they've got all their procedures, I want to work out with them a program of unannounced inspections to make sure the cameras are in use without waiting for an incident to find that there's no camera on," said Quatrevaux.
City officials say patrol officers are being trained to use the cameras, and they will work with the Inspector General.
"He's got broad latitude and an important job to do to make sure that he helps the government be effective and efficient and use money wisely, and so we're always going to cooperate and work with him to make sure we're doing things as well as we possibly can," said Kopplin.
NOPD said they currently have more than 400 body cameras being used by patrol officers. The City Council recently approved funding to purchase 100 more body cameras for field supervisors.
Copyright 2014 WVUE. All rights reserved.