Cohen High investigates allegations of possible identity theft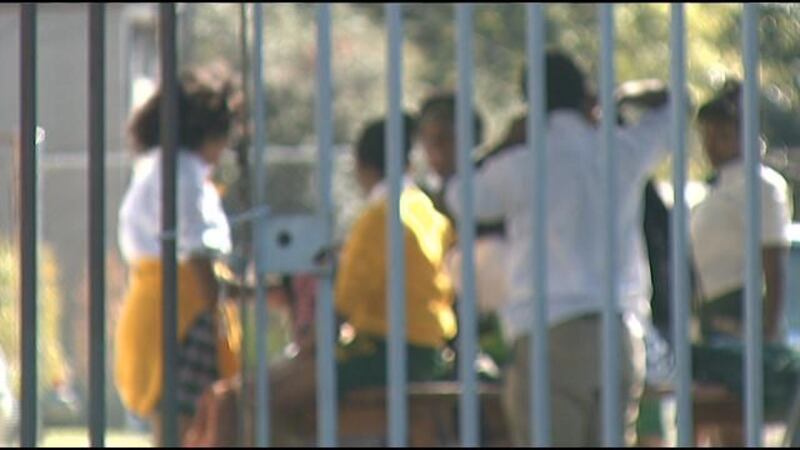 Published: Oct. 30, 2014 at 9:53 PM CDT
|
Updated: Oct. 30, 2014 at 11:04 PM CDT
Some parents are worried  about an alleged identity thief who they say gained access to the Cohen Prep campus.
They say a woman posing as an employer took social security numbers from as many as 40 students and their friends, but school officials say their investigation has failed to corroborate the story.
Cohen's is a large campus protected by security guards at the front door.
"[My daughter] came home and said, 'Mom I got another job and it's going to be events-only as a ticket taker at UNO,'" said one mom who didn't want to use her real name.
"I sent her everything from me and him," said Keoka Davis, a friend of one of the students.
They say the woman posing as an employer identified herself as Marcia Mathews and promised bonuses for those who recruited others.
"She said I'm gonna make you an extra $100," Davis said.
When the students showed up at UNO Lakefront Arena on Oct. 11 as instructed, they were met with silence.
"They didn't have nobody out there, so we left," said Jay Jamison.
And now that she has their Social Security numbers and other private information, they worry about things like bank accounts and credit information being exploited. The students say the woman no longer responds to calls.
"All kind of things can be taking place," said one mom. "I'm hurt, and it's a lesson learned from my daughter."
Cohen CEO Ben Kleban declined to go on camera, but said school officials and security are going through surveillance tapes but haven't found a match with the alleged ID thief.
Parents are now working with New Orleans police detectives.
"I just don't want this to happen to any other kids, because it's dangerous," said the mom.
Cohen officials say they will cooperate fully with the NOPD to try and find out what went wrong. UNO spokesman Adam Norris says the university has no one by the name of Marcia Mathews working for them in any capacity, and he said UNO had nothing to do with the alleged scam.
Copyright 2014 WVUE. All rights reserved.