Thibodaux woman arrested for 3rd DUI after plowing into home with child in car
Published: Dec. 29, 2014 at 8:59 PM CST
|
Updated: Dec. 29, 2014 at 9:09 PM CST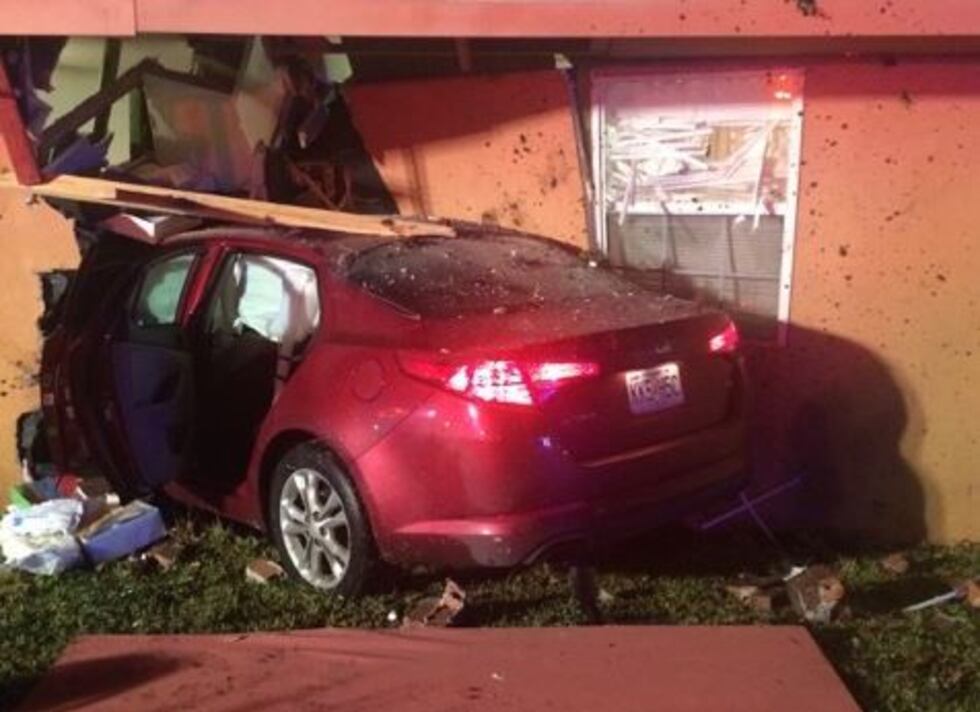 THIBODAUX, LA (WVUE) - A woman who crashed into a Thibodaux home with a child in the car faces her third DUI and other charges.
The accident happened Sunday at 2:30 a.m. on Plantation Street. Police said 29-year-old Arielle Dumas was speeding when she ran a stop sign, ran off the road and plowed into a home
The toddler traveling with Dumas sustained minor injuries and was treated on the scene. Three people were inside the home she struck, but none was injured.
Dumas was cited for third-offense DUI, reckless operation with an accident, driving on a suspended license and no child restraint. Police said Dumas, who had her license suspended from a prior DWI arrest, had a blood alcohol content of .189g.
She is being held at the Lafourche Parish Detention Center on a $21,300 bond. She also has a no release hold on her by Probation and Parole.
Copyright 2014 WVUE. All rights reserved.