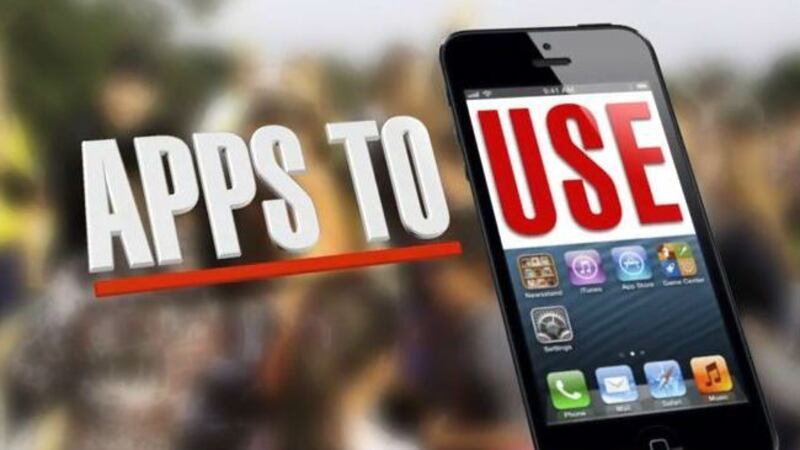 Published: Feb. 5, 2015 at 11:47 PM CST
|
Updated: Feb. 6, 2015 at 2:40 AM CST
NEW ORLEANS (WVUE) - We use them to talk, text, tweet and more and a United Nations study in 2013 showed 6 billion people around the world had access to a cell phone.
"She's just like 18 months and she can play with all the iPhones and stuff and she know how to use it, just stuck with it all the time," says parent Tu Hong.
With more and more kids using this technology, it can be tempting for children and teens to share information they shouldn't.
"The way we talk to our children about sex and about drugs, we need to talk to them about how they behave on social media," says Parker Sternbergh, a licensed clinical social worker with Tulane University.
New apps allow kids to connect with virtually anyone, even a bully or predator.
"We want to make sure that we're teaching our children good values so that when they make impulsive decisions, if they do make them, which we know teenagers do, that they'll make them from a place that's thought out that becomes instinctual," says Sternbergh.
This same technology though can help keep your kids safe, with the use of apps that do everything from screening what your kids see online to tracking what they do when you're not around.
"Sometimes she'll get a little busy and try to go and find something new and pull up something she possibly shouldn't be seeing as a 2-year old," says parent Donnieko Falls.
Mobichip Safe Browser with Parental Control is one way to block sites not meant for underage eyes. The app provides age-based filtering and reports about browsing history. Mobichip also scans every YouTube video based on the title, description or keywords.
Net Nanny is another app that monitors what your kids see on the internet, helping to block adult content. An add-on to the program, Net Nanny Social, can screen for cyber bullying or unsafe activity. If the app detects something strange, parents receive an alert.
Ashley Nelson, a professor who teaches social media at Tulane University, says it's important for parents to know what their kids are searching and posting.
"I think you give them these tools and you have expectations," she says. "I collect the phone at night so the phone doesn't go into his room at night, it goes into the charger in my office and again, I can monitor it anytime I want."
App Certain is a way for parents to know what their kids are downloading. The program sends parents an alert when a child buys a new app and also provides information about it. App certain includes a curfew mode that allows parents to turn off access to games and apps remotely.
Time outs from technology can influence how kids use it, says Sternbergh.
"We are all so busy now, we forget and then we go in, we sit down, we watch TV," she says. "Spend 15 minutes with your child a day. There are now studies that have shown that spending this kind of time with your child does make a difference in their behavior on social media."
The ultimate in cyber surveillance programs is Teen Safe, an online service that allows you to track almost everything: deleted text messages, social media posts, even a map with a history of where the phone has been.
Using a similar app called Footprints, you can even set up "geofences" and be notified when those fences are crossed. the app will also send parents an alert if a teen goes over the speed limit.
Sternbergh cautions, there can be a downside to tracking programs like this.
"What it tells your child is that you're not trying to develop this trust with them," she says. "If you have a child who's in trouble, then consult with your therapist or with your school or what's going on, but for the child that's just growing up as a teenager, you should give them a little leeway, you should give them and trust them a little bit more."
That kind of trust, Sternberg says, is built when phones aren't around.
"It's really good to have technology-free zones because if you're doing it then they will do it," she says. "We need to teach our children how to have relationships in real time that are connected relationships."
That's why an app for Android could benefit both kids and adults.
It's called Quality Time and it shows you how many minutes…and hours....you're spending on the phone, breaking it down by apps. The Take a Break function helps control usage and the program can even lock the phone screen for a set amount of time.
Proud father of a 4-year old, Todd Williams believes the best way to protect his daughter is to focus on her, not his phone.
"I don't go as far as Instagram, Facebook, I don't fool with none of that," he says. "Now I have an app called Tango on my phone and all the pictures is of her. All the pictures of her. Because it ain't about me no more. Once I made her, it's about her."
So while certain apps are good to have on your child's phone, one of the most helpful functions may be the off button.
Copyright 2015 WVUE. All rights reserved.