Lawmaker: Pontchartrain Beach site too dangerous for swimming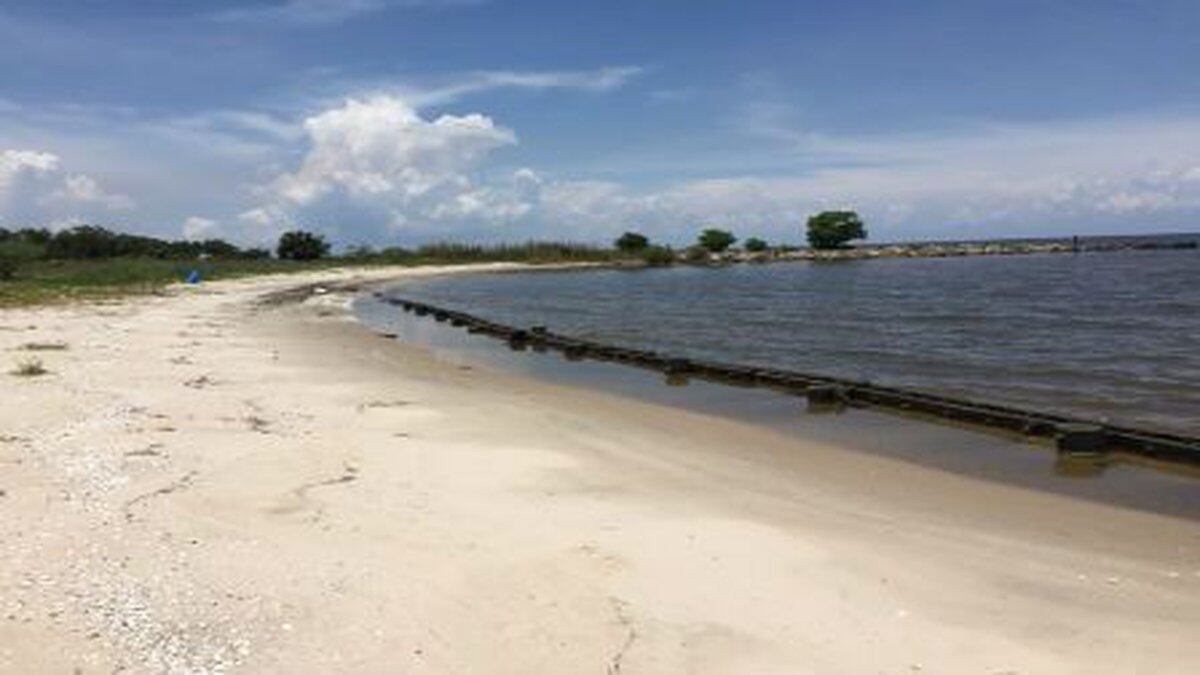 Published: May. 25, 2015 at 9:46 PM CDT
|
Updated: May. 25, 2015 at 10:17 PM CDT
A New Orleans state lawmaker said he is totally against plans to reopen the beach to swimmers at the old Pontchartrain Beach Amusement Park site.
Meanwhile, the waters of Lake Pontchartrain near the Seabrook Bridge attracted swimmers Memorial Day morning, and some said they would welcome access to the lake's sandy shore at the long-closed park site.
"Most people tell me they go either to Florida for a beach, or that way towards Texas for a beach. It would be nice to have one here," said Olga Alva, who was accustomed to beaches before moving to New Orleans from Miami.
In coming months there could be more of the beach that would be accessible to the public on the south shore.
Last week, the Southeast Louisiana Flood Protection Authority approved the lease agreement between the Orleans Levee District and the Lake Pontchartrain Basin Foundation that will eventually result in access to the area by swimmers, boaters, fishers, and also for environmental education activities.
Myron Thibodeaux Jr., who mingled with friends on Lakeshore Drive Monday, said a reopening of the beach is a great idea.
"It'll give more things to do in the city, and as far as with the drownings and everything, I think with those previous drownings that occurred in the past, that everyone will be careful," he said.
Public access to the beach ended a few years ago after two drownings within weeks of each other.
"I had pushed UNO to close that site a few years ago, you know, it's a site that has shown the propensity for drowning," said New Orleans Rep. Austin Badon, D-New Orleans.
Badon said the hazards are serious.
"That is not a pristine Caribbean beach. We're talking about an area that is basically an underwater mine field with obstacles and drop-offs, sink holes, there's debris down there - it's just a catastrophe waiting to happen," he said.
The Lake Pontchartrain Basin Foundation is the first to say there are hazards in the area, and it has plans to mitigate the trouble spots before there is any reopening of the beach to the general public.
"You'll be walking along maybe knee deep, and then suddenly it will drop off, you know, to 7 or 8 feet deep, and those are the type of things we intend to mark off, to pour more sand in, to make a much safer beach area, to put pilings and guide ropes, so people hopefully won't get themselves in trouble," said Dwight Williams, interim executive director of the Lake Pontchartrain Basin Foundation.
However, he also pointed out that not all the risks of swimming in the lake can be erased.
"Of course, we can't stop that altogether, it is a wild lake, it's not a swimming pool, but we're going to do the best we can," Williams said.
Badon believes any financial resources that will be used to reopen the beach would be better spent on the old Bally's Casino site on the lake. He said restaurants and retail shops could go there.
Copyright 2015 WVUE. All rights reserved.