Zurik: As health co-op fails, its lawmaker-CEO gets fat bonuses
Published: Nov. 4, 2015 at 8:25 PM CST
|
Updated: Jan. 18, 2016 at 2:48 PM CST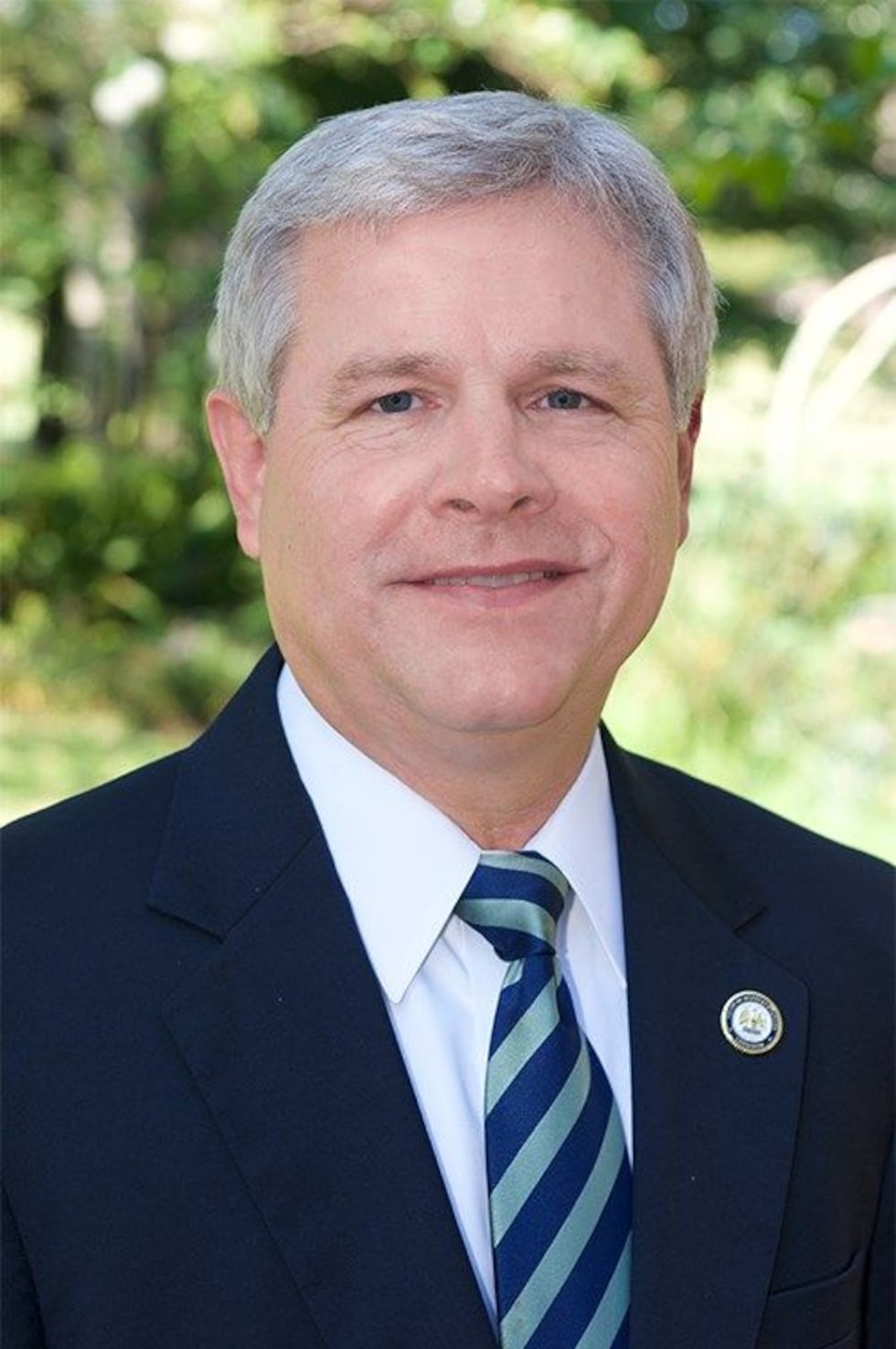 BATON ROUGE, LA (WVUE) - The numbers just don't add up: giving a performance bonus, $65,000, to a politician while the company that politician ran lost $28 million in taxpayer money.
"It's not a Mickey Mouse mom-and-pop shop," says CPA Patrick Lynch. "After you read it, you scratch your head and say, 'What did I just read?'"
For two years, Representative Greg Cromer of Slidell ran a nonprofit health care provider, the Louisiana Health Cooperative. But Insurance Commissioner Jim Donelon took over that cooperative; he expects it shut down early next year.
It was formed after the Affordable Care Act, widely known as Obamacare, to create competition in non-competitive states such as Louisiana, where Blue Cross/Blue Shield and United Healthcare controlled 90 percent of the market. The federal government provided seed money to fund these nonprofits.
In Louisiana, the feds have already put in $66 million, most of it a loan that was supposed to be paid back.  But to shut it down, Donelon says he'll need $9 million more from the federal government.
The commissioner's office sent this statement to outline the steps in the state's takeover of LHC:
A team of regulators with the Louisiana Department of Insurance, under the direction of Commissioner Donelon, called the leadership of the Cooperative to a special meeting this summer and told them it would be in the best interest of policyholders to voluntarily wind down operations. Less than a week later, the board of directors voted to wind down operations.

The Department continued its examination of the company and during the course of the examination, the commissioner and his staff came to the decision that it was in the best interest of enrollees to place the cooperative into receivership so that the company's limited remaining resources could be conserved and be used to pay claims.
11 other cooperatives, serving 13 other states, have gone broke too.  "It might have been that no one could have worked this successfully," Donelon tells us.
But it's who the nonprofit hired, and payments they made to him, that have us asking questions.
Greg Cromer has spent most of his professional career, 30 years at NASA's Michoud Assembly Facility in New Orleans and at the private firm Geocent, as an engineer.  Yet when the cooperative looked to choose a leader to start up a multimillion dollar insurance company they selected Cromer.
"He has no experience," Lynch notes.  "Moreover, he has no high-level, senior executive experience. He's never performed as a CEO... He's never overseen marketing, legal, accounting, finance, investment, treasury functions."
In fact, Cromer's only insurance experience comes from the legislature itself.
"He has served two years as chair of the State House Insurance Committee, and he thinks that positions him to run an insurance company," Lynch says.  "No way in the world can he or anybody else master an industry with two years' experience. And the legislature doesn't meet daily, so how many days has he really been exposed to insurance operations?  You could probably put it in a thimble. So no, I think it's ridiculous for him to be hired in that position."
When the board looked to hire a CEO, they received recommendation letters for Cromer from Commissioner Donelon and his chief deputy commissioner, former lawmaker Noble Ellington.
This raised questions with us: Is this old school Louisiana politics? Why give a lawmaker who has no insurance industry experience a well-paying, six-figure job in that industry?
"That is the hindsight perspective and I understand that criticism," Donelon acknowledges.  "It did not work.
Donelon calls Cromer intelligent and articulate, and he says he thought Cromer would transition easily to the CEO role. "I had no qualms about it when I made the recommendation," he says.  "It wasn't done to win favor with him politically.  He was what I looked at as one of the best and brightest in House of Representatives."
The board that made the hire was comprised of leaders in the healthcare industry, including executives from Ochsner Health System, according to IRS records:
William Oliver

Warner Thomas

Pete November

Michael Hulefeld

Ann Duplessis

Scott Posecai

Alan Bayam

Terry Shilling
In addition to being a CPA, Patrick Lynch also has extensive insurance brokerage and underwriting experience - "43 years and about eight professional designations in the insurance industry," he tells us.
Lynch says that board make-up, combined with Cromer's role as chair of the insurance committee, could lead to a clear conflict.  After all, the people who hired Cromer could also appear before his legislative committee.
"He's in a position to draft, push through, shepherd insurance legislation that would benefit this company and, indirectly, the medical providers who were sponsors of this insurance company," Lynch says. "So I think it is a conflict of interest, very much so."
The board signed Cromer to a contract that would pay him $235,000 in just his first year on the job.
"What's the incentive to hire this fellow for that kind of money?" Lynch wonders.
LHC even paid for Cromer to get his Masters of Business Administration degree at Louisiana State University. "So they knew he didn't have education to run the business," Lynch says.
Also in his contract was a series of objectives that, if attained, would earn Cromer a lucrative bonus.
"I don't understand how he gets a bonus," Lynch tells us.
The board evaluated the co-op's membership numbers, its profitability and two other vague objectives, "organizational evolution" and "organizational and personal development."  We have no more specifics on the benchmarks he needed to meet, but records show the board handed Cromer a bonus in 2014 and 2015 - even though they lost tens of millions of dollars.
Records show the health cooperative projected its membership to rise to 28,106 in 2014.  The actual membership was just 10,388.  They projected $94 million in revenue but fell way short, generating less $19,442,215.49.
Each year, the nonprofit was way off its projections but still gave its executive a lucrative bonus. Membership and profitability were terrible, but those big bonuses came through, all the same?
"That's what I find is absurd," Lynch says.  "And, on top of that, he got 4 percent increase for 2015 salary… I think this is again the good old boys, working the system and everybody goes home happy."
For working six months in 2013, LHC gave Cromer a bonus of $21,620.  In 2014, he got a $43,710 bonus -    the board approved his second bonus payment on May 31 of this year.
And less than two months later, the Louisiana Health Cooperative announced it would discontinue coverage in 2016.
When we asked Donelon whether the large bonuses amid failed projections raised questions for him, he told us, "I cannot comment on anything that falls under my… possibly falls under my fraud unit's responsibilities…. Yes, they may be looking at all things in connection with this and any other company."
Under Cromer's leadership, administrative costs made up 72 percent of the nonprofit's revenue; they had budgeted for just 15 percent. The nonprofit spent money on travel, meals and, in one case, approved a manager to go to Phillips Bar on Maple Street in New Orleans following an awards presentation to Councilwoman Latoya Cantrell.  The health cooperative, funded with taxpayer money, paid for shots, Long Island iced tea and an Absolut.
"Again, I'm not going to comment on things that may be appropriate or inappropriate from a insurance fraud perspective," Donelon responded when we asked about that.
When Donelon's office took over the cooperative in September, Cromer lost his job. But the real loser may be you, the taxpayer, who is on the hook for tens of millions of dollars in funding to a nonprofit with a well-connected lawmaker at the helm.
Donelon acknowledges the questions.  "I wish i had a better answer, and probably wish that i hadn't appointed someone with that question hanging over him in hindsight," Donelon tells us.  "It's a fair criticism, fair question to ask."
Cromer declined our request for a comment. the chair of the board did not respond to our request.
in addition to receiving that federal loan, the nonprofit did also generate its own revenue. But as we said, it didn't come close to meeting its goals.
Copyright 2015 WVUE. All rights reserved.