Zurik: La. taxpayers invigorate rental car industry in Iowa, New Hampshire
Published: Nov. 24, 2015 at 5:29 PM CST
|
Updated: Nov. 25, 2015 at 3:10 AM CST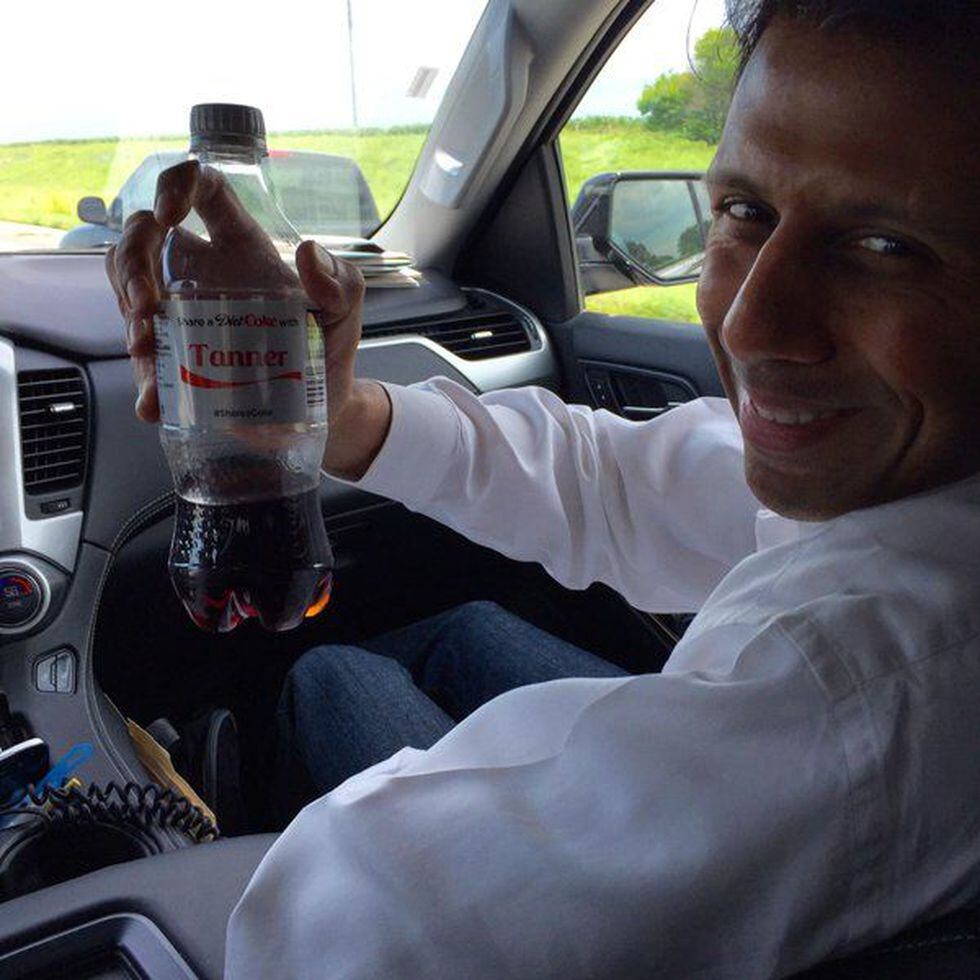 BATON ROUGE, LA (WVUE) - Take all the thousands of pages of travel expense documentation from State Police who provided executive protection to Governor Bobby Jindal during his presidential campaign. Place those pages in a box - any box that will fit them.
It's a pretty heavy box, as Louisiana's state treasurer can attest.
"Whoa!" says John Kennedy as he lifts the box. "Very heavy, very heavy. That's a lot of paper."
And it represents a lot of money: the travel costs for Gov. Jindal's security out of state, picked up by Louisiana taxpayers.
"With Gov. Jindal's popularity at record lows during his time in office, there's not much else that could bring him any lower," says FOX 8 political analyst Mike Sherman.  "I think this story may be the thing to do it."
Jindal spent much of this year on the road, campaigning for president.  Louisiana State Police troopers shadowed him along the way. While Jindal campaigned in Iowa, New Hampshire, South Carolina and Ohio, Louisiana taxpayers footed the bill for troopers to fly, eat at restaurants and sleep in hotels.
The cost this year: more than $400,000.
"When our hospitals are being cut, our higher education institutions are being cut, and voters see an expenditure like this - this is the kind of thing that angers voters, because it's symbolic," Sherman says.
This year, those records show, troopers spent at least 885 total days on the road with Jindal.
Keep in mind: Multiple troopers travel at one time.  Sometimes the troopers travel for long stretches: a 16 day trip in August and September, for instance, mostly to Iowa, and another 15-day trip to Iowa in October.
"When you're running for president, it has nothing to do with Louisiana taxpayers," the state treasurer insists.  "He ought to pay for it."
An August receipt shows a three-day car rental in Iowa.   State Police rented it with Louisiana taxpayer money.  Troopers drove the car a total of 10 miles.  And for six days in July, taxpayer money rented a full-size sports utility vehicle. The total cost was nearly $600.
Why should the state of Louisiana be paying for his rental car, to campaign for president in another state?
"The taxpayers of this state shouldn't," Kennedy says.  "That's a campaign expense - that's clearly a campaign expense."
Jindal's federal campaign records show he didn't rent a single car this year with campaign funds.  But Louisiana taxpayers spent $59,307 this year on out-of-town rental cars, mostly in Iowa and New Hampshire.
"I think a lot of taxpayers are going to be surprised to know that, when their elected official is on a purely political trip, they still foot the bill for executive protection," Sherman tells us.
But there's more. We looked at the campaign reports for two other governors running for president. Ohio's john Kasich and New Jersey's Chris Christie have presidential expenditure reports filed from mid-July to mid-September.  For that time period, Christie's campaign spent $6,195 on rental cars; Kasich $7,983.
Remember: Jindal's campaign spent nothing on rental cars but during that same period of time, mid-July to mid-September, Louisiana taxpayers rented dozens of cars - $8,535, all totaled.
And sometimes, Jindal's rental cars had to look nice. On July 4th, in Urbandale, Iowa, a State Police credit card was used to pay for an $11 "platinum" car wash.
Why should the taxpayers pay for Gov. Jindal to have a clean car so he can campaign in Iowa?
"They shouldn't," Kennedy responds again.
Records show, a few hours after that car wash, troopers traveled with Jindal from Iowa to New Hampshire.  On August 6, Gov. Jindal debated other Republican presidential hopefuls in Cleveland, Ohio. Jindal's low poll numbers relegated him to the undercard, the early debate with other presidential long shots.
Still, on the public state documents, the purpose of Jindal's trip was "official state business."
"Is that what the document says?" Kennedy asks. "I don't consider it official state business. It was a presidential debate."
Protecting a governor is so complex that, at the time of that debate, records show three troopers were in Ohio while - on that same day, August 6th - two more were in Des Moines, where Jindal apparently went after the debate. So on a day when Jindal debated with Republican presidential candidates in Ohio, Louisiana money was used to pay for travel of five different state troopers in two different states.
"I don't think it's fair as a taxpayer," Kennedy says.  "For the taxpayers to have to pay for all that security when the governor is out of state on something that is a personal mission for him."
At last report, Jindal has just $200,000 left in his presidential campaign account and $600,000 in his state account. Spending on travel went from $9,800 last year to more than $400,000 this year.
When you add in the pay and overtime of the state troopers, Kennedy says the expense over the past few years approaches $3 million.
Our records for 2015 include 304 days.  State troopers went on the road to protect Jindal on 255 of those days, including every day in September and October.
That's why that box is so heavy, and why the state treasurer says Jindal needs to lighten the load - by putting money back into the state's coffers.
"The governor needs to reimburse the state," Kennedy tells us. "It won't be his personal funds, it's out of his campaign account. I think that would be the right thing to do, and i hope bobby will consider doing that. I think he'll feel better after he's done it, i think the taxpayers will feel better. And i think it'd be the right thing to do."
State Police Colonel Mike Edmonson says state law requires his troopers to protect Jindal no matter where he is. Edmonson said, "The Governor is the Governor no matter where he goes and what he does."
That protective detail comes with a combined salary of $1,290,729 this year.  And those troopers worked a total of 10,774 hours overtime through the end of October, making an additional $577,874 - notably this may include OT for other duties.
Copyright 2015 WVUE. All rights reserved.