One of world's most luxurious cruise ships docks in Big Easy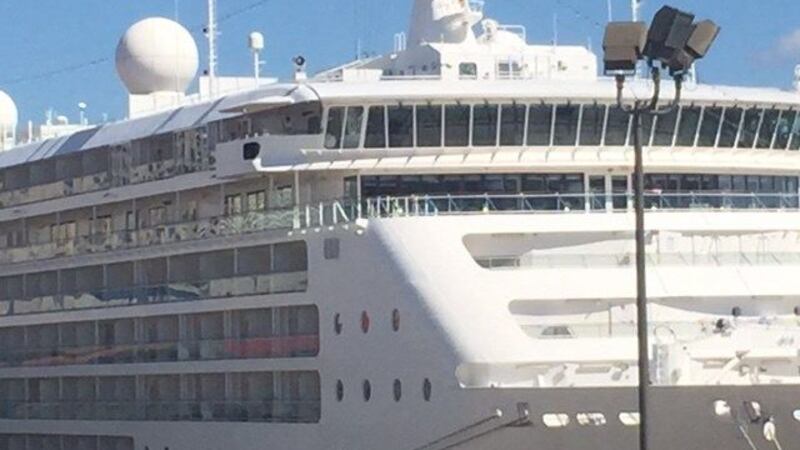 Published: Oct. 11, 2016 at 7:53 PM CDT
|
Updated: Oct. 11, 2016 at 8:23 PM CDT
NEW ORLEANS, LA (WVUE) - The cruise ship industry in New Orleans is poised for another record year as it hosts for the first time ever one of the world's most luxurious cruise ships.
While the port proceeds slowly with plans to build a new ship terminal at Poland Avenue, in three weeks the City of Gretna is about to become home port for a new river cruise line.
At the Julia St Wharf on Tuesday, the Europa 2 made it's first port stop in New Orleans.
"That's over 500 passengers spending two or three days, mostly German passengers," said Port of New Orleans spokesman Matt Gresham.
Those passengers will help New Orleans break another record, with well over a million cruise ship passengers coming in for a second year in a row. It's part of a growing cruise ship industry that has the state's top tourism official wanting more.
"As we increase cruise ship customers in New Orleans, we increase tourism across the state," said Lt. Governor Billy Nungesser as he toured the Julia St. cruise terminal.
The Europa 2 is one of 29 ships making port stops in New Orleans this year, joining the Carnival Dream and Triumph, and the Norwegian Dawn, which actually originates cruises here. And there could be more.
"We hope to have Royal Caribbean return," said Gresham.
That return could be hinged to the long-awaited opening of the Poland Avenue cruise ship terminal. Work is about to begin to start on structural repairs and bank stabilization, and the port says it's working with Bywater residents on long-term plans.
With more than 500 tourists on this German luxury cruise ship now exploring New Orleans, Gretna is about to cash in as well.
"I think it's great. Gretna has a lot of great things going on," said Jefferson Parish Councilman-At-Large Chris Roberts.
Next month the French American lines will launch a high-end river cruise that will travel the length of the river from the old Gretna ferry terminal, which is now being renovated.
"The businesses around there stand to benefit from it too," said Roberts.
Though the cruise ship industry continues to look promising, new river cruises by the Viking lines are taking longer to establish than first thought.
"They are still going through the process to get their permits through the federal government," said Gresham.
But in spite of a Viking delay, port officials still expect another banner year.
Fees generated by the new Gretna cruise ship will go toward restoring the old Canal St.-Gretna ferry line, perhaps in two years.
Meantime, the port will be updating Bywater residents on plans for the Poland Ave. terminal at a meeting Tuesday night, at the Seelos Catholic church on Burgundy St. It begins at 6:30 p.m. with a meet and greet, with the meeting starting at 7 p.m.
Copyright 2016. WVUE All rights reserved.