Alvin Kamara, dominant D, help end Saints preseason losing streak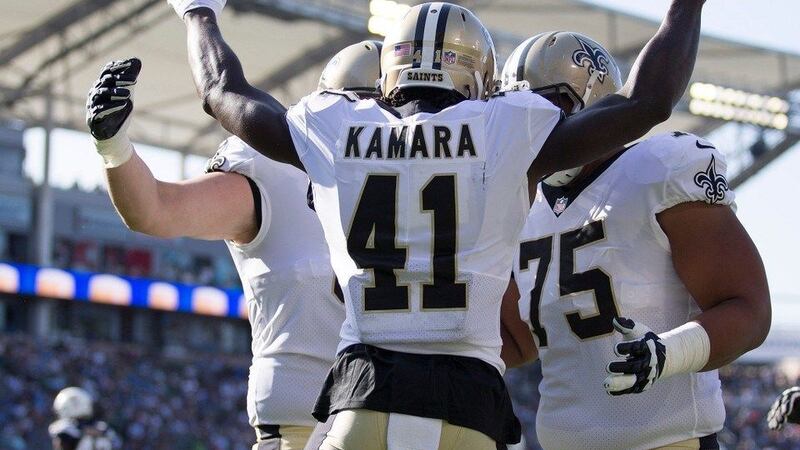 Updated: Aug. 20, 2017 at 10:40 PM CDT
(WVUE) - For the second preseason game in a row there was no Drew Brees, Mark Ingram, or Adrian Peterson on the field for the Saints. No key offensive starters in the backfield against the Chargers, no problem.
Alvin Kamara exhibited early in the contest the Black and Gold run game is secure for years to come. The rookie broke off a 50-yard touchdown run on the Saints first play from scrimmage to give the Who-Dats a 7-0 lead. Kamara finished the game with 61 yards on five carries, and one reception for 20 yards.
"First play, incredible blocking up front. Good looks at that play all week. Trust my eyes, O-line got some good blocks, didn't look back, just kept going," said a smiling Alvin Kamara. "I feel very confident. Every week is a learning experience. Just keep getting better, and keep piling on more knowledge, more tools. Every day there's something new I can learn. I never know everything, and I never know enough. Always asking questions, always trying to learn more."
The rookie's heroics, plus a stellar defensive performance that included eight sacks, a forced fumble, and an interception, was enough to give the Saints a 13-7 victory over the Chargers. The triumph over Los Angeles ended a 10-game preseason losing streak for the Saints.
One of the only things that did go wrong for the Saints, a Ryan Nassib interception that was returned 99 yards for a touchdown by Dexter McCoil.
Special teams also gave Sean Payton some positive looks, thanks to some impressive coverage tackles, and Wil Lutz's 53 and 26-yard field goals.
The Chargers also their kept starting quarterback, Philip Rivers, on the sideline. Kellen Clemens got the start, and the Saints defense held the backup scoreless through the first two quarters, racking up four sacks.
Want the best Saints coverage at your fingertips? Download the FINAL PLAY app for the latest news and video. Plus, there's a chance to win a Saints Getaway in New Orleans. Download here: fox8live.com/finalplay
Copyright 2017 WVUE. All rights reserved.