Heart of Louisiana: Legacy Cypress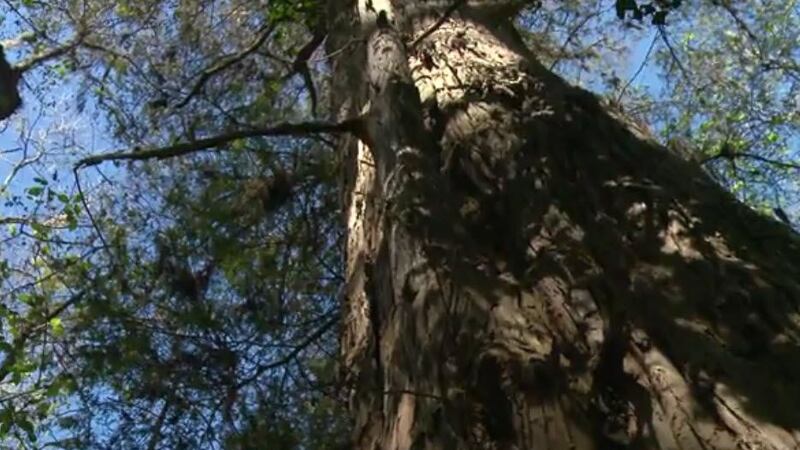 Updated: Aug. 22, 2017 at 8:57 PM CDT
NEW ORLEANS, LA (WVUE) - If you want to find the oldest cypress trees in Louisiana, you'll probably need to hike through woods or wade through a swamp. This is where the ancient trees have thrived for thousands of years, until a century of logging wiped out virgin cypress forests.
"We got a registry for the live oak trees but we haven't done much with these beautiful old cypress that we see pretty much representing this and it is the official state tree after all," said Harvey Stern with the Legacy Cypress Project.
Stern is a man on a mission. The former New Orleans City Planner wants to find the biggest cypress trees in each Louisiana parish.
"We know about the coastal cypress and the threats that they are under, but some of the most beautiful pockets of old growth cypress are up in north Louisiana, northeast Louisiana," said Stern.
In fact the country's largest tree of any type east of California is a bald cypress tree near St. Francisville, Louisiana.
The base of the cypress tree is massive. It's 17 feet in diameter. That's the size of a lot of home living rooms. The champion tree is believed to be 1500 years old. It's part of the Cat Island National Wildlife Refuge. Terry Matherne found a large tree on his property near the Amite River in Ascension Parish.
"I'd like to know what it was like. When all of them trees like we are going to see were everywhere in here," said Matherne.
After eight years on the property, Matherne discovered the giant tree.
"Wow," said Matherne. "I didn't think there is anything that big still in here. I wouldn't doubt there are still some more. Later on when I get time, I'm going to walk some more in here."
First a tape measure is stretched around the tree to measure its circumference.
"Twenty-one feet, nine inches," said Stern.
Then using a hand drill, Stern pierces the bark and digs toward the center of the tree. He pulls out a core sample, with rings that mark every year of the tree's life.
"But if you see where my thumb is pointing here, you should be able to see some of those darker colored marks on there," said Stern as he pointed down at the tree.
Stern counts 100 rings in a sample nearly three inches long.
"Simply counting the rings and extrapolating based on the size of the coring," said Stern.
Based on that, Stern estimates that the cypress is 700 to 1,000 years old. That earns the tree a plaque, as a legacy cypress tree, Sterns designation for any tree that was here at the time of the Louisiana Purchase, more that 200 years ago.
"I think we should care for anything that has survived the centuries, going back in many cases 1000 years, 1500 years, I'm finding in some cases," said Stern.
And these old trees give us a hint of what Louisiana looked like, when forests were crowded with these cypress giants.
The Legacy Cypress Project depends on landowners to send in information on large trees. So far, they've found 200-year-old cypress in one-third of Louisiana's parishes. For more information, click here and here.
Copyright 2017 WVUE. All rights reserved.