St. John emergency managers ask residents to prepare for Hurricane Harvey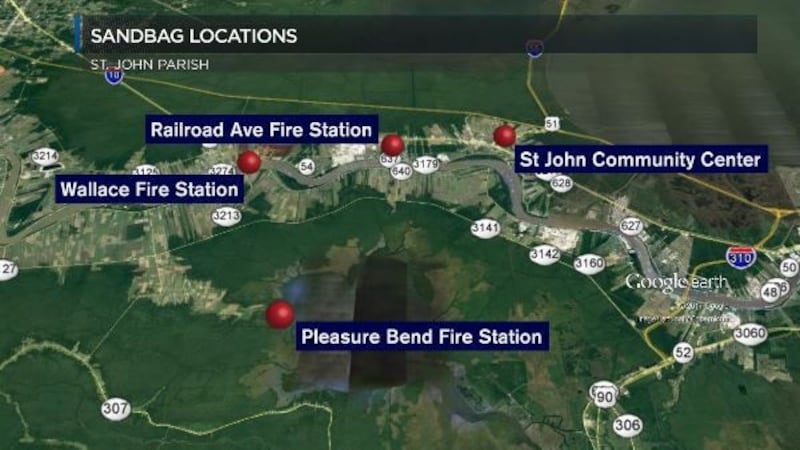 Updated: Aug. 24, 2017 at 6:43 PM CDT
NEW ORLEANS, LA (WVUE) - Emergency managers in St. John want people in the parish to take action to prepare for Hurricane Harvey.
They say one thing everyone can do to help prevent flooding is clear catch basins and drains near their homes. That will help water drain as quickly as possible. Another thing they suggest people do is remove debris and loose limbs near homes and businesses.
People worried about flooding in the parish can pickup sandbags at four locations. They include the Wallace Fire station, the Railroad Avenue Fire Station in Reserve, the Saint John Community Center in LaPlace and the Pleasure Bend Fire Station in Vacherie. Emergency managers note you must bring your own shovel to pack bags at these locations.
In an August 24 news release, parish leaders wrote, "Public Works and Utilities crews have been making preparations to water, wastewater, and drainage pumps, culverts, catch basins, and other emergency equipment. The Office of Emergency Preparedness is in contact with the NWS and the Governor's Office of Homeland Security Emergency Preparedness (GOHSEP) and is monitoring closely. Residents should monitor weather stations and official communication channels for updates."
Copyright 2017 WVUE. All rights reserved.