LSU can't overcome strong Alabama start, falls to Crimson Tide in Tuscaloosa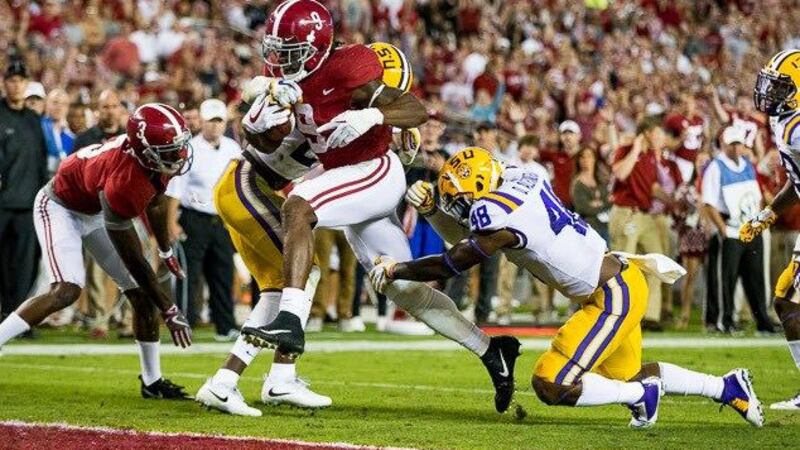 Updated: Nov. 4, 2017 at 10:31 PM CDT
(WVUE) - The Tigers didn't go down without a fight, but in the end, Alabama made a few too many plays, and the Tigers missed a few too many opportunities. The Crimson Tide get their seventh straight win over LSU, 24-10.
The Tigers' defense came ready. They got after Alabama quarterback Jalen Hurts early and often, but after converting a couple of key third downs, Hurts found his tight end, Irv Smith, Jr., for the first score of the game to make it 7-0.
LSU's defense continued to battle, but they were put in a bad spot at the end of the first quarter when Danny Etling was intercepted by Ronnie Harrison, setting the Tide up at the Tigers' 34 yard line.
That would lead to a Bo Scarbrough touchdown to extend Alabama's lead to 14.
LSU added three points at the end of the first half, but Alabama came out strong again in the third quarter. Hurts called his own number with a quarterback keeper that found the endzone to make it 21-3.
Finally, in the final minutes of the third quarter, LSU's offense found some life. Out of the wildcat formation, Darrel Williams gets a big hole and takes it all the way to the Alabama two yard line. He'd punch it in two plays later to get the Tigers within 11.
But that's the last and only time they found the endzone. Alabama's defense shut down LSU backup quarterback Myles Brennan the same way they did Danny Etling.
LSU hosts Arkansas next week in a morning game in Tiger Stadium.
Copyright 2017 WVUE. All rights reserved.