Gov. Edwards meets with university leaders to promote campus safety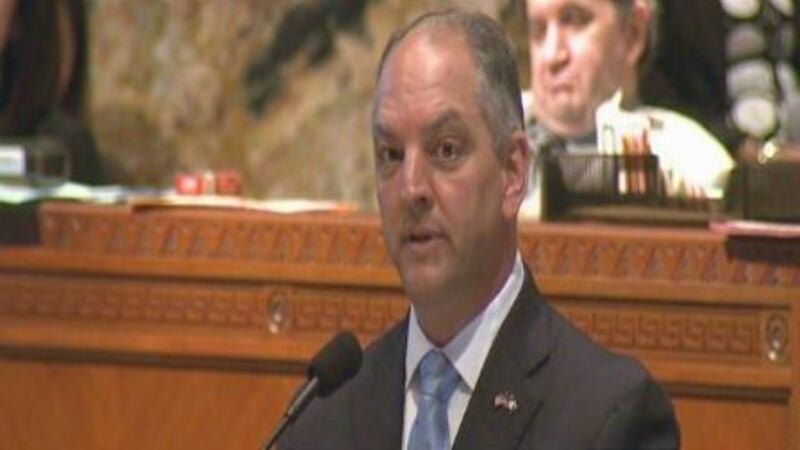 Updated: Nov. 9, 2017 at 7:29 AM CST
(WVUE) - After an LSU student died, and two fraternities were suspended for violating university policies, the Louisiana Governor will meet with the university systems presidents to discuss efforts to promote safe learning environments on all the state's campuses.
Governor John Bel Edwards will attend the meeting Thursday afternoon.
Back in September, Gov. Edwards asked all system presidents to review their policies regarding hazing and drug and alcohol abuse among university sanctioned groups.
LSU has placed the Alpha Gamma Rho fraternity and its chapter of Pi Kappa Phi on interim suspension for social events that did not comply with university policies.
The university's October 4 update reinstated all Greek life activities after they were banned on September 14 following the death of Phi Delta Theta pledge Maxwell Gruver.
The Alpha Gamma Rho fraternity event that warranted the suspension happened several weeks before Gruver's death.
LSU issued a statement to our sister station WAFB about the interim suspension of Alpha Gamma Rho and Pi Kappa Phi saying:
"As a university, we approach each incident on a case-by-case basis and consistently follow established policies and procedures. Both Pi Kappa Phi and Alpha Gamma Rho have been placed on interim suspension of activities, as outlined in Policy Statement 52. This is a step outlined in the university's investigative process, and both fraternities are now under investigation for potential violations of the LSU Code of Student Conduct. This investigative process takes places through the Office of the Dean of Students."