Pelicans end two-game slide, defeat Hornets at home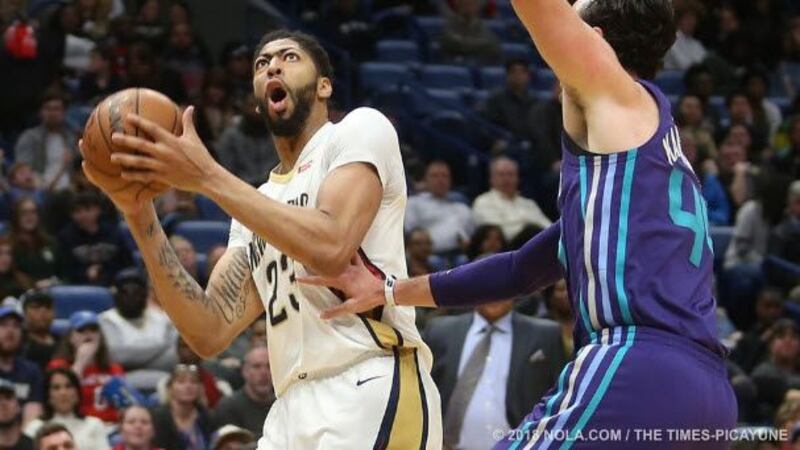 Updated: Mar. 13, 2018 at 10:57 PM CDT
NEW ORLEANS (WVUE) - After losses to the Wizards and Jazz in the first two contests of a three-game home stand, the Pelicans were able to close it out on a winning note, following a 119-115 decision over the Charlotte Hornets.
Anthony Davis led the Pelicans, (39-28) posting 31 points and 14 rebounds, both game-highs. Jrue Holiday posted 25 points and Rajon Rondo tallied 12 points and 17 rebounds. A total of seven Pelicans, including all five starters, had double-digits in scoring.
The Hornets (29-39) were led by Kemba Walker and Dwight Howard, who each had 21 points apiece.
Next up for the Pelicans is a Thursday night contest against the Spurs in San Antonio. Tip-off is set for 7:30 p.m.
Copyright 2018 WVUE. All rights reserved.