After Further Review: Grading the Saints' free agency moves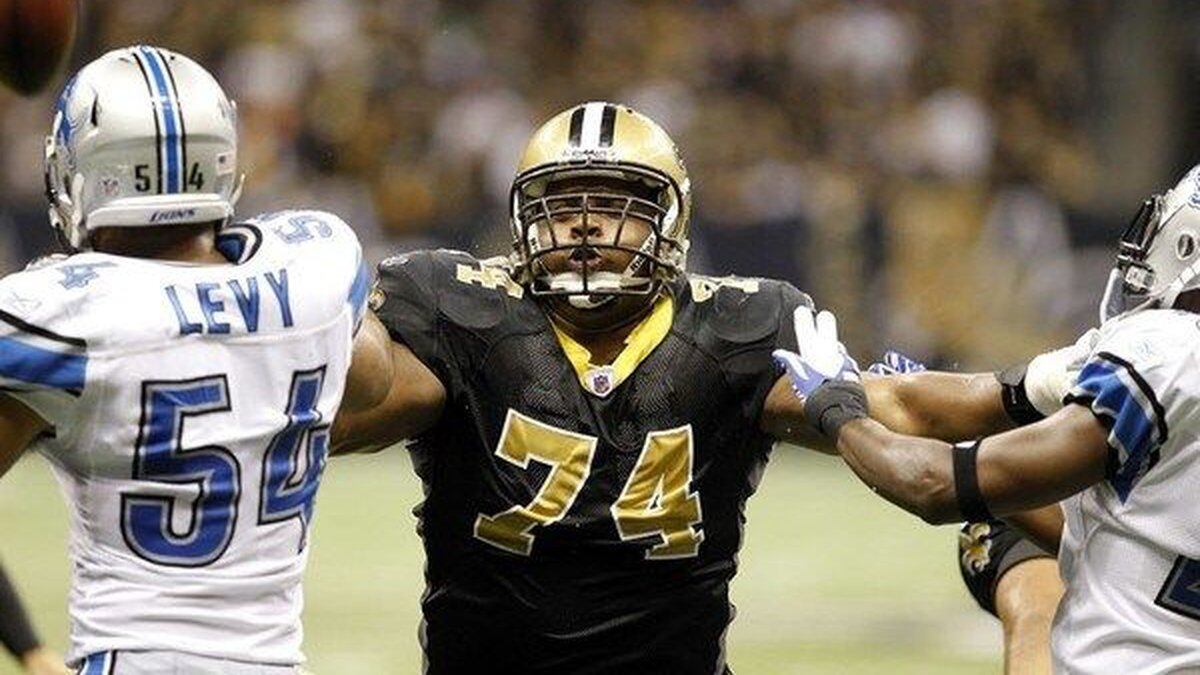 Updated: Mar. 18, 2018 at 11:21 AM CDT
NEW ORLEANS, LA (WVUE) - The whirlwind start to free agency has finally settled down a bit for the Saints. Now that the dust has settled, it's time to grade where they stand.

Drew Brees
No-brainer here. Locking up number nine was the team's top priority. But to get him at the team-friendly rate of two years $50 million makes it a home run.
Grade: A+

Alex Okafor
I really liked what Okafor brought to the defense last year. A torn achilles, unfortunately, ended his season prematurely but bringing him back on a pretty reasonable two-year, $10 million deal was a good move for all sides. Hopefully, he can be the same player he was before the injury.
Grade: B+
Patrick Robinson 
Saints fans need to erase the memory of Robinson's early years from their minds. He's evolved and improved and became one of the best nickel cornerbacks in football with Philadelphia last year. The Saints need a guy that can cover the slot. If Robinson is close to the player he was last year then it could give the Saints a formidable secondary.
Grade: B
Demario Davis
I didn't think the Saints would invest in a linebacker in free agency this year. I thought that would come in the draft. That could still happen. That being said, Davis will add competition to the linebacker room. He was a tackling machine last year in New York. At $24 million over three years, the Saints made him their 'big money' free agent. That brings starter expectations. We'll see if he lives up to it.
Grade: B-
Kurt Coleman
The move to add Coleman became official this week. Coleman is better in space than Vonn Bell but not quite as physical. Still, he should fit in nicely and will give Dennis Allen flexibility in personnel packages with his safeties.
Grade: B
Tom Savage 
At this stage of his career, Savage is who he is. He's a backup quarterback with starter experience. Perhaps that will help if he is ever called upon. His spot as number two quarterback is not a guarantee. For now, he'll have to hold off Taysom Hill.
Grade: C
Jermon Bushrod
Bushrod reunites with the team that drafted him. After losing Senio Kelemete, the Saints needed a versatile reserve. Bushrod knows the system. With Zach Strief gone, he now becomes one of the steady veteran leaders in the locker room.
Grade: B-
Biggest Needs Remaining:
Defensive tackle - The courting of Ndamukong Suh shows the team is interested in adding to their interior defensive line. The Saints could still be in the mix for Suh but they obviously have some competition from other teams. At some point, either through free agency or draft, the team will add one.
Tight End - Losing out on Jimmy Graham means the Saints will invest in a tight end in this draft. At 27, the Saints are in a fortunate place to land one.
Final Analysis:
Overall, the Saints have been solid. They wisely avoided bidding wars for big-name players. Not even Brees' desire to add Graham was enough to go above what they were willing to pay to bring him back.
Same goes for Malcolm Butler. That's smart business.
Plus, the fact that the Saints still haven't cut any players from their roster shows just how confident they are in their current core group. I wouldn't be shocked to see them start to sign some of their lower-tier free agents on the roster.
Overall Grade: B
Copyright 2018 WVUE. All rights reserved.