VIDEO: Crawfish clutches beer, takes a drag before boil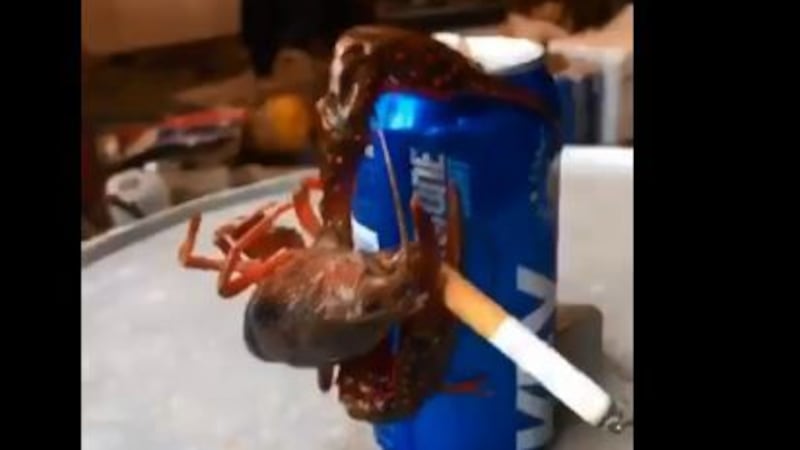 Updated: Mar. 23, 2018 at 8:54 AM CDT
NEW ORLEANS (WVUE) - A video of a crawfish making the most of it's final moments before a boil has gone viral.
The video was posted on Twitter by user @v1nc3ntc, and shows a crawfish holding a beer and 'smoking' a cigarette.
In the video the mudbug moves the cigarette to and from it's face as if it is actually smoking it.
The video was posted on March 17, and has been retweeted 46,000 and viewed 73,000 times.
Watch it here:
Copyright 2018 WVUE. All rights reserved.