La. Senate approves bill allowing students to wear 'bulletproof backpacks'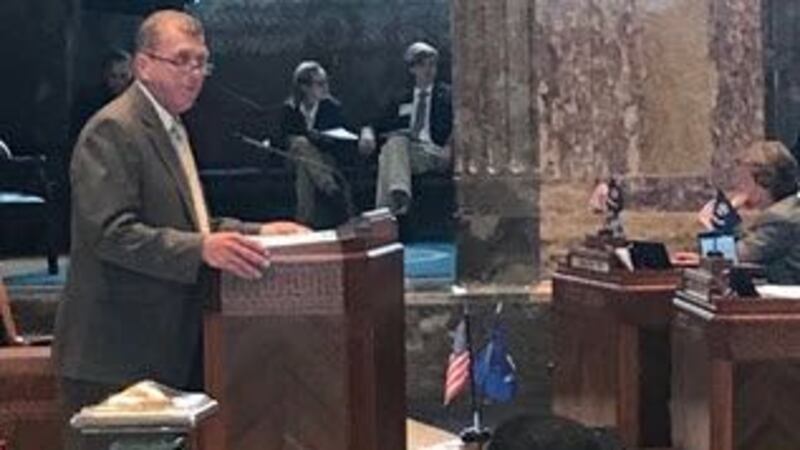 Updated: Apr. 9, 2018 at 7:44 PM CDT
By Drew White
LSU Manship School News Service
BATON ROUGE--In the latest effort to fortify schools, Louisiana children may be able to start wearing bulletproof backpacks.
The Senate overwhelmingly approved a bill Monday that would let students wear body armor on school grounds or buses. The bill, which passed 34-2, now heads to the House.
Current Louisiana law prohibits body armor on school property.
"Members, we've seen the headlines," the bill's sponsor, Sen. Mike Walsworth, R-West Monroe, said. "Currently there is nothing that a parent can do that says to a child that you are protected."
Two members--Sen. J.P. Morrell and Sen. Karen Peterson, both Democrats from New Orleans--voted against the bill.
"A Kevlar backpack is not a Captain America shield," Morrell said. "You are not going to run out there blocking bullets with a good outcome."
The bill comes after a 19-year-old wielding a semi-automatic rifle killed 17 students and staff members at Marjory Stoneman Douglas High School in Florida in February.
Walsworth's bill is one of several intended to provide Louisiana students with more protection. A House committee narrowly rejected a bill last week that would have authorized some teachers and school officials to carry concealed handguns.
Sen. Gerald Long, R-Winnfield, questioned how a bulletproof backpack could protect the front of a student.
"Teachers could say put this in front of you and back against the wall so you'd have protection," Walsworth responded.
Walsworth noted that the backpacks are available from $50 to $300 or higher. Some products, he mentioned, "are backlogged for up to six or seven months" after the recent surge in school shootings around the country.
He said that school boards would rather see students with bulletproof backpacks than teachers with handguns. He said he supported the use of uniformed officers at schools to serve as another form of protection, but mentioned that it "did not work out too well at the Florida school."
Morrell, who has two brothers who are police officers, doubted that the backpacks would help much.
"Grown men - police officers - who are shot with bulletproof vests often end up with broken bones, ruptures, and the like," he said. "When you have a bill like this, you push a false sense of security on parents that purchasing these would assure safety."
Protective gear issued to police and security officers usually consists of Kevlar, a synthetic fiber of high tensile strength. The molecules are aligned parallel to one another and are very tightly bound, making the material bulletproof.
Several companies use a Kevlar-like material considered a soft body armor to produce bulletproof backpacks. The backpacks are not made with stronger ballistic-resistant hard plates because they would be heavy for children to wear.
Some of the backpacks could be less than six pounds, Walsworth said. "Most would protect from handguns and shotguns," he added. "It would not protect from an AR-15."
Democratic lawmakers would prefer to restrict the sales of semi-automatic assault weapons than have school districts and parents pay significant sums to fortify schools.
Copyright 2018 WVUE. All rights reserved.