Pelicans clipped by Warriors in Game 1 of Western Conference Semifinals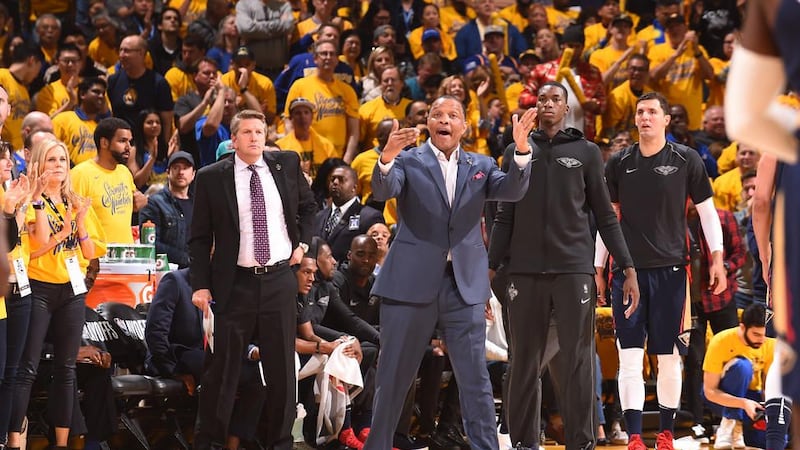 Updated: Apr. 29, 2018 at 12:00 AM CDT
(WVUE) - The Pelicans received a reality check in Oakland, getting demolished by the Warriors, 123-101, Saturday in Game 1 of the Western Conference Semifinals. The Pelicans cruised by the Blazers in four games in the first round, but getting by the defending NBA champs will be an extremely tougher task.
The Warriors went on a 24-2 run in the second quarter, to run the advantage to 76-48. Seventy-six points is the most ever scored in a first half of playoff game for Golden State.
The Pelicans only trailed Golden State by one after the first.
Kevin Durant lit up the Pels with 26 points. Eighteen of those 26 came in the first half.
Klay Thompson pitched in with 27 points. Thompson was 4-of-9 from behind the arc.
Anthony Davis paced the Pelicans with 21 points. Last time out, Davis racked up 47 points against the Blazers.
The Pelicans and Warriors are back on the court in Oakland, California, Tuesday night for Game 2. Tip is set for 9:30 Central Time.
Copyright 2018 WVUE. All rights reserved.