Mayor-elect LaToya Cantrell adds 8 to leadership team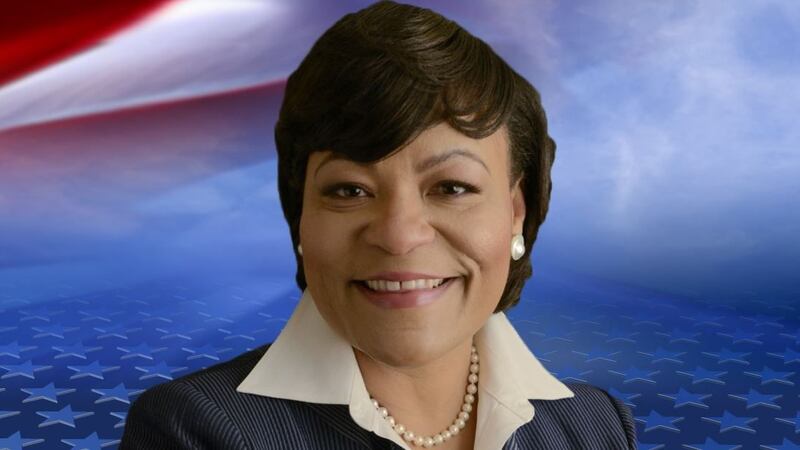 Updated: May. 1, 2018 at 6:25 AM CDT
NEW ORLEANS (WVUE) - Mayor-elect LaToya Cantrell has hired eight new members of her administration's leadership team.
According to a news release issued by her office, Sunni LeBeouf will become the new City Attorney. The city's new Chief Financial Officer will be Norman White. Liana Elliott will serve as the Deputy Chief of Staff, Ellen Lee will be the Director of Community and Economic Development,
Dr. Brice Miller will serve as the Director of the Office of Cultural Economy, and Marjorianna Willman will become the Director of Housing Policy and Community Development. In addition, Chad Dyer and Ramsey Green will join the administration as Deputy CAOs, according to the release.
"With each new addition to our team, we are laying the foundation for a strong, successful administration ready to hit the ground running and deliver results for the people of New Orleans," said Mayor-elect Cantrell in the issued statement. "Each of these additions is an accomplished professional, ready to bring their A-game to making our new administration a success."
For more information on each new member, see below:
City Attorney: Sunni LeBeouf comes to this position after serving as the Acting Civil Chief of the United States Attorney's Office, Eastern District of Louisiana.  Ms. LeBeouf joined the United States Attorney's Office in December 2008 as an Assistant United States Attorney assigned to the Civil Division, and previously served as the Deputy Civil Chief. Ms. LeBeouf is a graduate of The George Washington University School of Law in Washington, D.C.
Chief Financial Officer: Norman White has over 20 years of accounting, finance and management experience in the public sector, having served in several senior executive roles including Chief Financial Officer for the City of Detroit. He is a proven results-oriented and effective leader with a record of problem solving.  Mr. White is excited about the opportunity to join Mayor Cantrell's Team and its commitment to delivering results for the city of New Orleans.
Deputy Chief of Staff: Liana Elliott is an urban planner and policy analyst, focused on social justice issues around public health and community resilience. Ms. Elliott has served the City of New Orleans in various roles over the past four years, most recently as Councilmember At-Large Jason Williams's Chief of Staff, and as a program manager in the Chief Administrative Office overseeing lot maintenance and blight policy programs. Ms. Elliott holds a BA from Tulane University, and Master's degrees in Social & Community Planning and Public Policy from the University of Southern California.
Director of Community and Economic Development: Ellen M. Lee currently serves the citizens of New Orleans as the Director of the Office of Housing Policy and Community Development. From 2008 to 2013, Ms. Lee served as the Senior Vice President of Programs at the Greater New Orleans Foundation, providing policy direction, management, and oversight of the foundation's programmatic and grant-making activities. She is twice a graduate of the University of New Orleans holding Bachelor of Science in Finance and Master of Business Administration degrees.
Director of the Office of Cultural Economy: Dr. Brice A. Miller has earned a national reputation as a leader experienced in developing innovative strategies for cultural and community initiatives. He has spent his career vested in the city's cultural and creative communities. Dr. Miller is a native son, second-generation jazz musician, Grammy-nominated performer, leader of Mahogany Brass Band, and trumpeter and vocalist for Delfeayo Marsalis' Uptown Jazz Orchestra. Dr. Miller holds an interdisciplinary Ph.D. with a concentration in higher education administration, cultural anthropology, and ethnomusicology from the University of Alabama, a Masters of Educational Administration and Leadership from Xavier University of Louisiana, a Bachelor of Arts in Music Education, also from Xavier University, and is a graduate of St. Augustine High School.
Director of Housing Policy and Community Development: Marjorianna Willman is a Louisiana licensed attorney with over 14 years of experience in the housing industry. Ms. Willman has overseen the administration of the Low Income Housing Tax Credit Program, Community Development Block Grant Program, HOME Investment Partnership Program and other governmental programs that allocate funding for the acquisition, rehabilitation and construction of multifamily developments. Ms. Willman has been instrumental in developing statewide policy and resolving complex issues that have maximized the production of needed housing.
Deputy CAO: Dr. Chad C. Dyer has most recently served as the Director of Code Enforcement for the City of New Orleans. In this capacity, he was responsible for overseeing policy development and coordinating the City's blight reduction strategy. He has also served as an attorney in the City's Law Department.  Prior to working for the City of New Orleans, he served as the State Lands Attorney for the Division of Administration for the State of Louisiana. He holds an undergraduate degree in Biology from Xavier University of Louisiana, and he graduated as a Doctor of Medicine from Temple University in Philadelphia. He also holds a Law degree from Southern University Law Center in Baton Rouge. His primary responsibility with the CAO's office will be overseeing land use departments.
Deputy CAO:  Ramsey Green is a construction and real estate developer and entrepreneur. From 2007-2012, he served as the budget director and the deputy superintendent for operations for the Louisiana Recovery School District (RSD), where his responsibilities included managing the reconstruction of New Orleans's public school facilities, finances, and general district operations in the wake of Hurricane Katrina. Mr. Green holds a BA in politics from New York University, and a Master's in Public Administration from the University of Pennsylvania.  His work with the CAO office will focus on infrastructure and operations.
Copyright 2018 WVUE. All rights reserved.