Updated: May. 25, 2018 at 12:51 PM CDT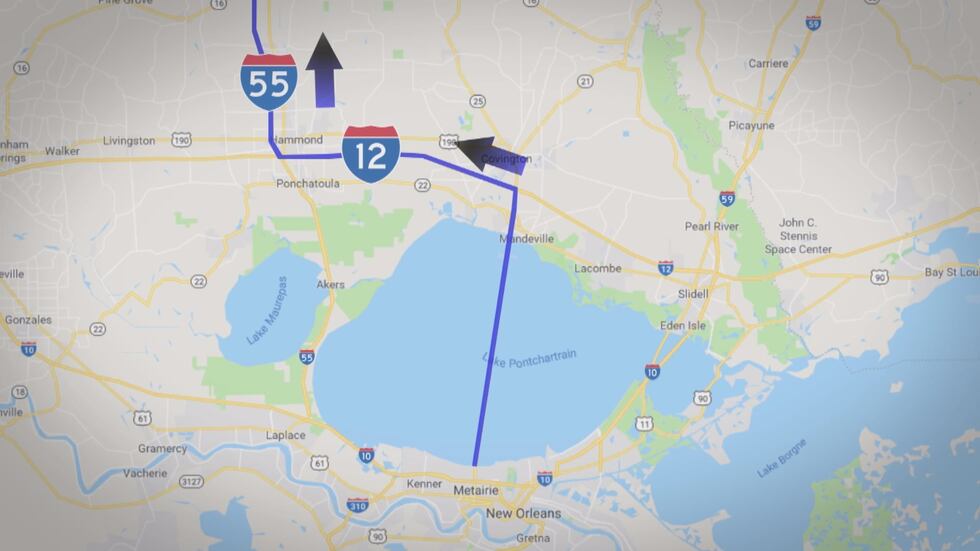 NEW ORLEANS (WVUE) - In an effort to make things run smoothly, emergency planners have designated three phases of getting people who live in coastal communities out first.
Phase one begins 50 hours from the onset of tropical storm force winds.  These are the areas outside of any levee protection system which includes St. Bernard, Plaquemines, LaFourche and lower Terrebonne. They're the most vulnerable.
Phase two, which includes everyone living south of the Mississippi River I-10 would be evacuated 40 hours before tropical force winds.  This includes the Westbank of Jefferson Parish, much of St. Charles and upper Terrebonne Parish.
Those in the yellow zone would be urged to leave 30 hours before a storm,including the City of New Orleans, the East Bank of Jefferson Parish and much of the Northshore.
Once contraflow begins, there are basically three main arteries for people to get out.
Heading west towards Baton Rouge, I-10 will be your route.
Interstate 55 will funnel people north towards Jackson, Mississippi, or you can take i-59 if your heading north towards Hattiesburg
For those heading west on i-10 towards baton rouge, you'll be prompted in the Metairie/Kenner area to take what is normally the eastbound lanes.    it's important to note you must stay in those eastbound lanes in order to continue west to baton rouge.
If you are on I-10 heading west, but want to take I-55 towards Jackson, it's important that you stay in the lanes that are normally used for westbound traffic
To head north, you can also take the causeway bridge, then  I-12 west until you get to I-55.
For those heading towards I-59, once you pass Slidell, both north and southbound lanes will be turned into northbound lanes.
Contraflow will end at the Mississippi state line.
Copyright 2018 WVUE. All rights reserved.