Gun violence awareness advocates organize 'orange' second line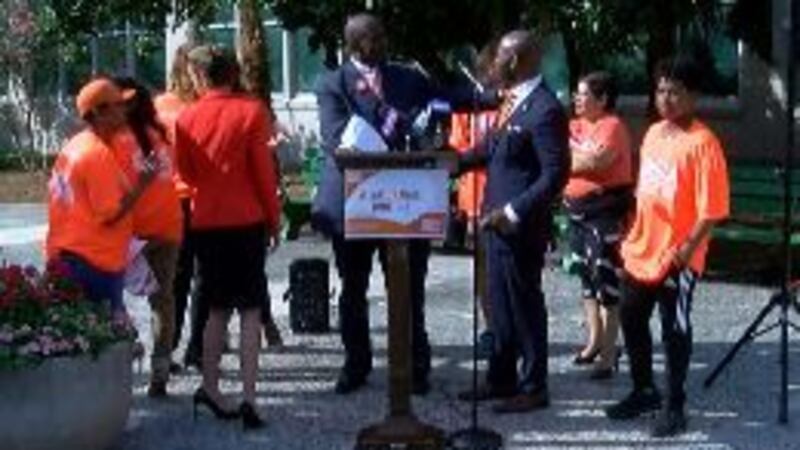 Updated: May. 31, 2018 at 12:07 PM CDT
NEW ORLEANS, LA (WVUE) - The City Council and Moms Demand Action want you to wear orange tomorrow.
The groups met outside of city hall today to promote National Gun Violence Awareness Day.
Organizers say wearing orange is symbolic of the color hunters wear to warn others not to shoot at them.
Council President Jason Williams says the gun problem won't be fixed until lawmakers on the federal level wake up.
"The problem is as people get in office at our nation's Capital they get more concerned with reelection and raising funds than raising children," Williams said.
Councilwoman Helena Moreno says gun violence hits New Orleans hard, noting there were 133 fatal shootings and 452 other people shot last year.
"On six dates in 2017 seven or more individual victims were shot on the same day, on June 3rd alone 12 people were shot in five different shooting scenes," Moreno said.
The group is hosting a wear orange second line this evening at 5:00 p.m. that will start at 300 Chartres Street and go to Armstrong Park.
Copyright 2018 WVUE. All rights reserved.