Joint law enforcement operation leads to arrests in N.O. East murder case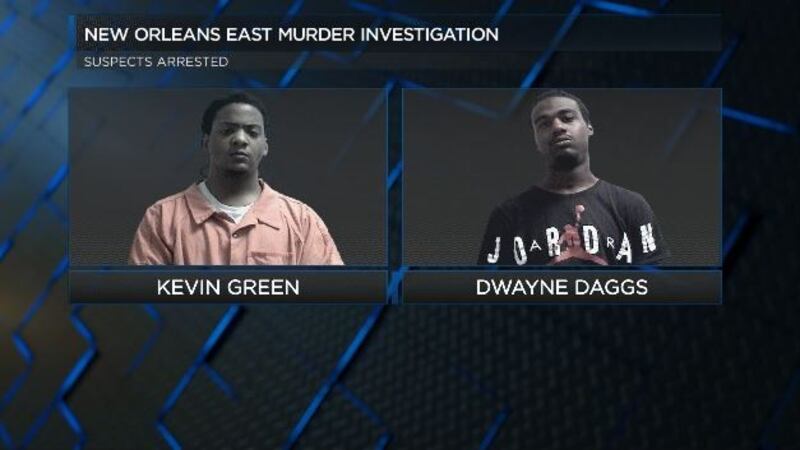 Updated: Jun. 13, 2018 at 6:14 PM CDT
NEW ORLEANS, LA (WVUE) - Investigators think two people are responsible for a murder in New Orleans East.
NOPD officers and U.S. marshals arrested Kevin Green and Dwayne Daggs June 13 in connection with the fatal May 16 shooting.
The victim was found in the 6600 block of Warfield Drive. He was lying in a grassy area with multiple gunshot wounds.
Both suspects have been booked with second-degree murder.
Copyright 2018 WVUE. All rights reserved.