Spain's king and queen in New Orleans for 300th anniversary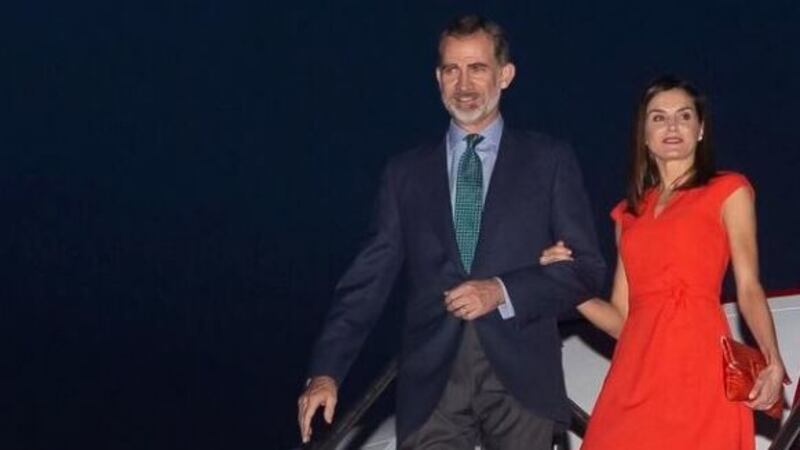 Published: Jun. 15, 2018 at 11:01 AM CDT
|
Updated: Jun. 15, 2018 at 3:38 PM CDT
NEW ORLEANS, LA (WVUE) - The king and queen of Spain are in New Orleans to help celebrate the city's 300th anniversary.
LIVE: Watch the meeting at Gallier Hall 
King Felipe VI and Queen Letizia arrived Thursday night in Louisiana, which was a Spanish colony from 1763 to 1802.
Their schedule includes a private meeting with Gov. John Bel Edwards before a welcoming ceremony led by Mayor LaToya Cantrell at Gallier Hall , a 165-year-old former City Hall now renovated for the tricentennial.
St. Louis Cathedral and the Cabildo , Spain's governmental seat in Louisiana, also are on Friday's itinerary. Both were built after fire destroyed three-quarters of the city in 1788.
On Saturday, jazz musicians and Mardi Gras Indians will perform for Felipe and Letizia. Then the royal couple leaves for San Antonio, Texas - another former Spanish colony celebrating its tricentennial.
Copyright 2018 The Associated Press. All rights reserved. This material may not be published, broadcast, rewritten or redistributed.