Universities relieved by budget that will continue to fund agencies, TOPS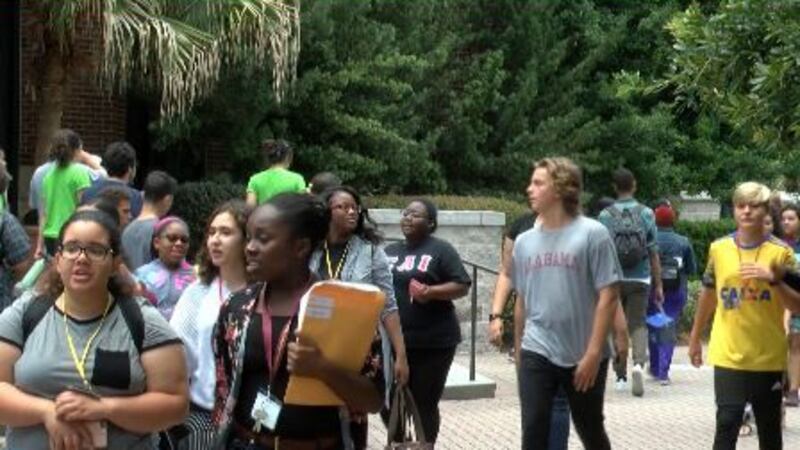 Updated: Jun. 25, 2018 at 6:15 PM CDT
(WVUE) - Students and university faculty rejoiced at the news that TOPS would be funded after Sunday's state budget approval.
"The progress that we have made this week indicates what I have known all along. There's far more that unites us than divides us," Gov. John Bel Edwards said.
Edwards praised lawmakers for finally coming together on a primary tax bill and a budget bill three days ahead of schedule during their third special session.
"We are going to move forward in a way that should inspire confidence in people who want to invest in Louisiana so that they can know that we're going to have educated, trained, skilled people here that can be their employees," Edwards said.
Edwards said this in response to the 33 to six vote on a tax bill that will continue funding for TOPS, public universities and many other agencies that were on the chopping block.
University of Louisiana President Jim Henderson posted a video on Twitter of Girls State of Louisiana students cheering after learning the scholarship program was safe.
Henderson said a large number of the state's students rely on TOPS.
"Across the state it's more than 51,000 students. In our system alone, it's 28,000 students. And here's what's interesting: a lot of people don't realize this - 37 percent of our TOPS recipients come from Pell-eligible populations. In other words, they're some of the lowest socioeconomic backgrounds in the state," Henderson said.
Grant recipients at Loyola University are also relieved to learn that TOPS will continue to be funded.
"College affordability is a reality for me coming in the fall semester. Having come from a large family from a small city like Shreveport, going to college is not something that every student gets to experience, so having TOPS funding, having go grants fully funded the second time in decades is extremely relieving," Freedom Richardson said.
"I'm really glad TOPS is going to be funded because kids, not just myself, but kids all around Louisiana need TOPS. Especially coming from different backgrounds economically, financially," Austin Belleau said.
The 0.45 percent sales tax will remain in place for seven years.
Copyright 2018 WVUE. All rights reserved.