Disabled mobile home cleared from Bonnet Carre Spillway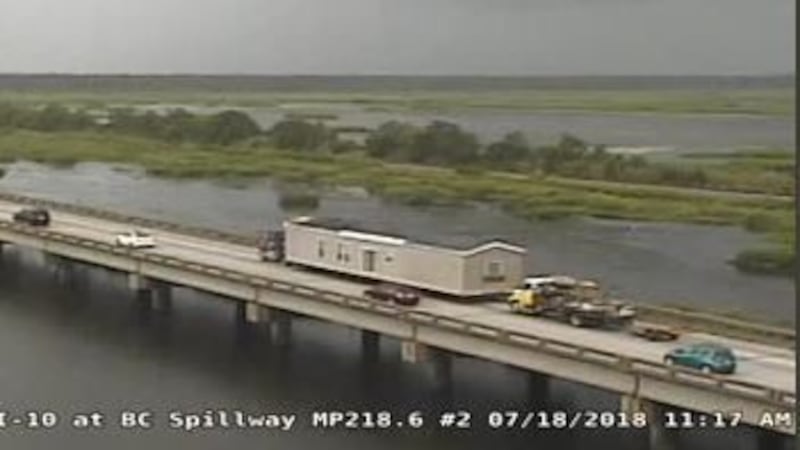 Updated: Jul. 18, 2018 at 12:22 PM CDT
LAPLACE, LA (WVUE) - A mobile home has been cleared from the Bonnet Carre Spillway.
There was a four-mile delay on after the mobile home broke down near near mile marker 218 on I-10 East into the city from LaPlace.
Traffic is now flowing smoothly.
Copyright 2018 WVUE. All rights reserved.