FBI searching for suspect in Tulane Ave. bank robbery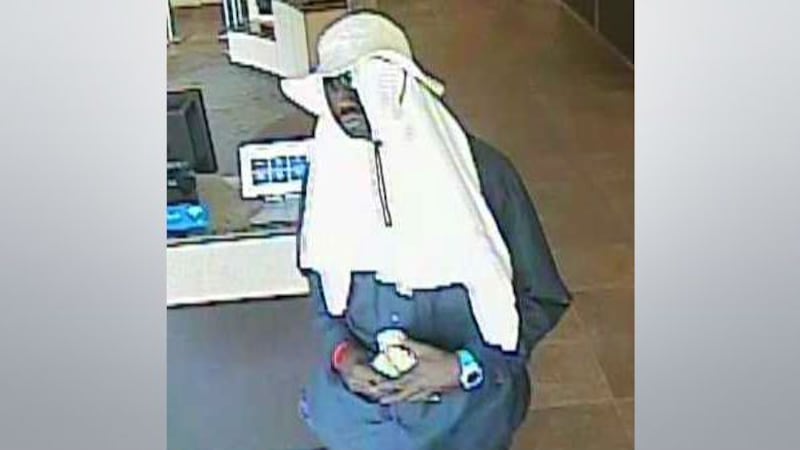 Updated: Jul. 27, 2018 at 5:16 PM CDT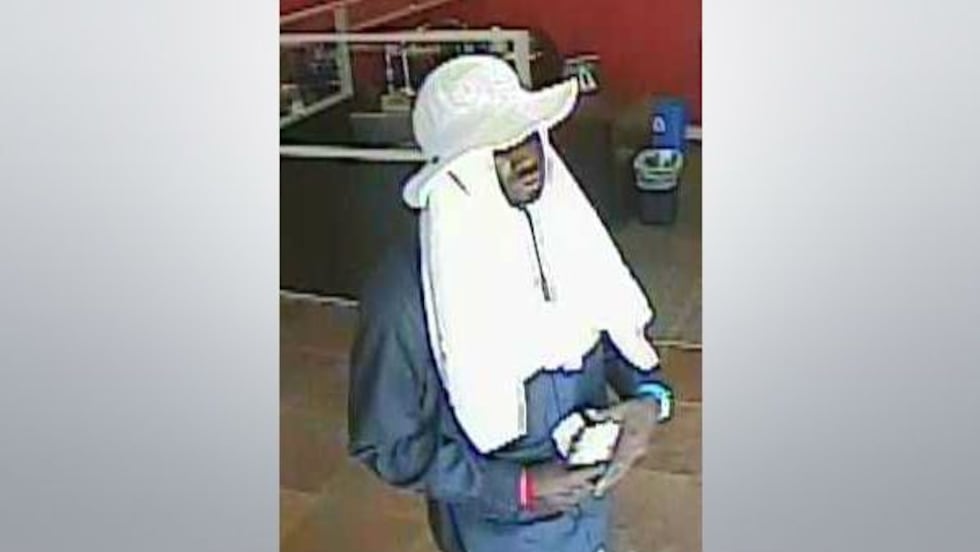 NEW ORLEANS, LA (WVUE) - The FBI and the New Orleans Police Department are looking to identify a suspect in a Friday morning bank robbery on Tulane Avenue.
Investigators say a man walked into the Capital One Bank located in the 3000 block Tulane Ave. around 11:20 a.m. and approached the teller counter. The suspect presented a note to the teller demanding money. The teller complied and the suspect fled the bank on foot.
The suspect is described as a black male with a dark complexion. He is approximately 6 feet to 6'2" tall and approximately 30 to 40 years old. He was wearing a navy blue "Dickie" style work shirt, navy blue pants and a light colored floppy sun hat.
If anyone has any information about the robbery or the identity of the suspect, they are asked to contact the FBI at (504) 816-3000 or Crimestoppers at (504) 822-1111. If your tip leads to an arrest, you may be eligible for a reward up to $5000.
Copyright 2018 WVUE. All rights reserved.