Businesses evacuated after natural gas leak in JP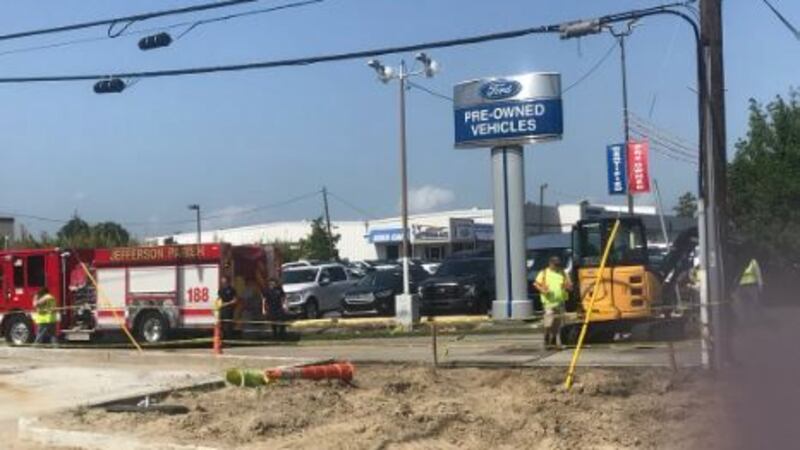 Updated: Aug. 15, 2018 at 10:45 AM CDT
JEFFERSON PARISH, LA (WVUE) - The Jefferson Parish Fire Department responded to the scene of a natural gas leak Wednesday.
The leaking valve was shut off on Division Street and Veterans Blvd.
According to the Jefferson Parish Fire Chief, the leak came from a recently placed three-inch gas main. It was struck during a construction project, according to the chief.
Chris Roberts, Jefferson Parish councilman at large, said that Atmos has been notified.
Lowe's employees along with other neighboring businesses were evacuated out of precaution.
Copyright 2018 WVUE. All rights reserved.