3rd annual Fried Chicken Fest to feature new vendors, beer garden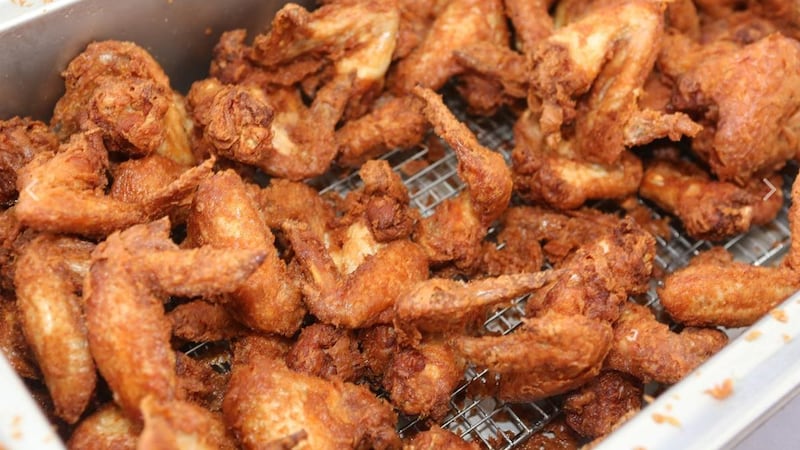 Updated: Aug. 21, 2018 at 1:07 PM CDT
NEW ORLEANS (WVUE) - Don't worry, there will be enough chicken to go around next month at the Fried Chicken Festival.
The third annual fest will feature more than 30 restaurants from across the country at Woldenberg Riverfront Park on the Mississippi.
The free fest will be on Sept. 22, from 11 a.m. to 9 p.m. and Sept. 23, from 11 a.m. to 8 p.m.
Veganation, a California vegan restaurant, was added to the list of vendors this year. Veganation plans to debut a vegan Cajun southern "fried chicken" and waffles. A new beer tasting garden hosted by Miller Coors and NOLA Brewery along with a Crown Royalty Lounge is also set to debut this year.
Participating Restaurants:
Bayou Hot Wings of New Orleans

Belle's Diner of New Orleans

Blue Oak BBQ of New Orleans

Bonafried Food Truck of New Orleans

Chicken Box of Houston

Crepes a la Cart of New Orleans

Diva Dawg Food Truck of New Orleans

Dunbar's Creole Cuisine of New Orleans

Eugene's Hot Chicken Wings of Birmingham

Fatty's Cracklin of Mobile, Mississippi

Felipe's Taqueria of New Orleans

Flavor Creations of New Orleans

Frazier's Connection Restaurant of Marrero

Frenchmen Deli & Grocery of New Orleans

Frencheeze Food Truck of New Orleans

Gus's Fried Chicken of Memphis

Heard Dat Kitchen of New Orleans

King of Pops of Atlanta

Ma Momma's House of Cornbread and Waffles of New Orleans

Max's Wine Dive of Austin

McHardy's Chicken 'n' Fixins of New Orleans

Oceana Grill of New Orleans

Old School Eats of Covington

Orleagian Snowballs of Atlanta

Pollo Gourmet Chicken Joint of Louisville, Kentucky

Sucre of New Orleans

Sweet Legacy of New Orleans

The Original Fiorella's Cafe' of New Orleans

Theaudric's Real Clever Cuisine of New Orleans

Tiger's Creole Cuisine of New Orleans

Veganation of San Francisco

We Dat's Chicken & Shrimp of New Orleans

Willie's Chicken Shack of New Orleans
According to our partners NOLA.com I Times-Picayune the menu for each restaurant should be posted on Sept. 10.
Organizers estimate about 166,000 people attended the fest in 2017 and expect more than 200,000 this year. Raising Cane's is among the sponsors.
For more information on the festival, head over to friedchickenfestival.com.
Copyright WVUE 2018. All rights reserved.