Kamara speaks out for first time since Vegas fight: 'It was poor judgment'
Published: Aug. 4, 2023 at 12:01 PM CDT
NEW ORLEANS (WVUE) - New Orleans Saints star running back Alvin Kamara spoke to members of the media for the first time since he was involved in a fight outside of a Las Vegas nightclub the night before the 2022 Pro Bowl game.
Kamara was excused from practice on Wednesday to meet with NFL Commissioner Roger Goodell to give his side of the story, which he said has been hanging over him like a dark cloud.
"I know that's not protocol, but he gave me the opportunity and I took it," Kamara said after practice on Friday (Aug. 4). "It went well. I think we got accomplished what we needed to get accomplished."
He expressed his remorsefulness, saying he embarrassed the team, the league, the city, himself, and his family. He mentioned that in being a role model for young children, he's not proud of making the choices that landed him in the predicament.
"It's a tough ordeal to be in," he explained. "I never want to be involved in something where someone gets hurt or severely injured. Poor judgment on my end. Definitely a bad decision. But I'm a man - everything I've ever done in my life I've stood on and I can take accountability for. I can say I'm wrong. I was completely wrong."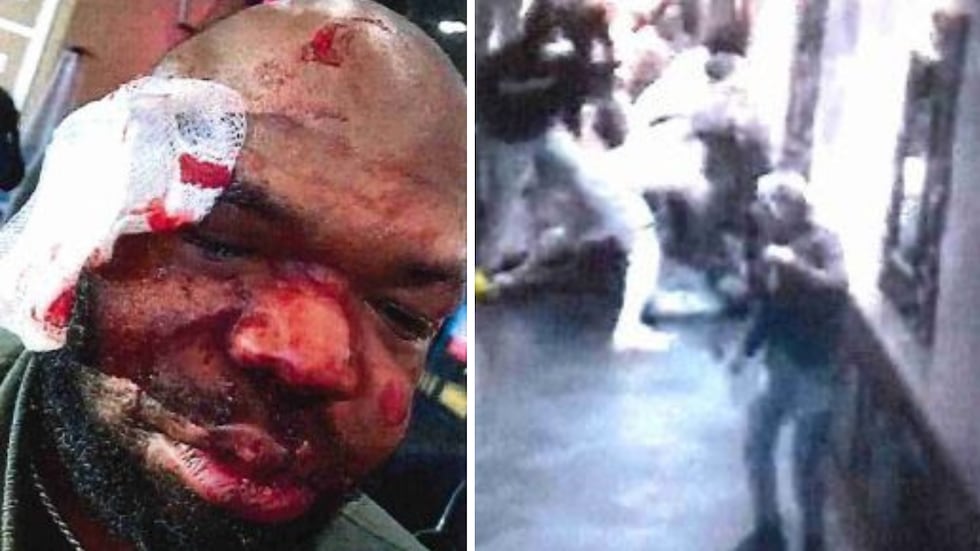 Kamara said he's done his best over the last 18 months to keep the legal drama away from the team.
"I'll be lying if I said it wasn't tough. I lost a lot throughout this ordeal," he continued. "I'm definitely not looking for any pity. Not looking for someone to give me a pat on the back and say 'it's okay.' I know what I did. I know what I was involved in. I definitely take responsibility and that's part of being a man and growing. From here, I got to make the right decisions and make the right choices."
Kamara pleaded no contest to a lesser misdemeanor charge and settled a civil lawsuit filed by the victim, Darnell Greene, for an undisclosed amount of money out of court.
See also: Dash camera video shows Alvin Kamara moments after Las Vegas nightclub fight
The NFL has been waiting for the legal proceedings to play out before handing down any disciplines. Analysts suggest he could face up to a four-game suspension. League policy requires at least a six-game suspension for any player found guilty of felony charges, which Kamara avoided.
"Now, let's talk football because I'm back," he concluded.
See a spelling or grammar error in our story? Click Here to report it. Please include the headline.
Subscribe to the Fox 8 YouTube channel.
Copyright 2023 WVUE. All rights reserved.