Missing kayaker found alive after faking his own death to avoid child rape charges, sheriff says
Published: Sep. 18, 2023 at 12:53 PM CDT
LULING, La. (WVUE) - A man who was reported missing and presumed drowned after kayaking on the Mississippi River in St. Charles Parish has been found alive and was taken into custody in Tift County, Georgia.
The arrest comes after weeks of investigation into what Sheriff Greg Champagne believes was an elaborate scheme to fake his own death and evade pending juvenile rape charges.
Melvin Emde, a 41-year-old man from Talihina, Oklahoma, was reported missing on Aug. 7 by his son Seth. According to initial reports, Emde had allegedly gone overboard and drowned while kayaking on the river just after midnight near Matis Road in Hahnville.
Sheriff Champagne says detectives soon became suspicious about the authenticity of Emde's disappearance. Investigators discovered that Emde was facing charges of indecent liberties with a child and statutory rape of a child in Brunswick County, North Carolina, and was due in court on the same day his son reported him missing.
"We immediately became quite suspicious that this may have been a faked accidental drowning and death in order for Mr. Emde to escape charges in Brunswick County, North Carolina. However, we could not publicly expose our suspicions for fear of tipping him off," Champagne said.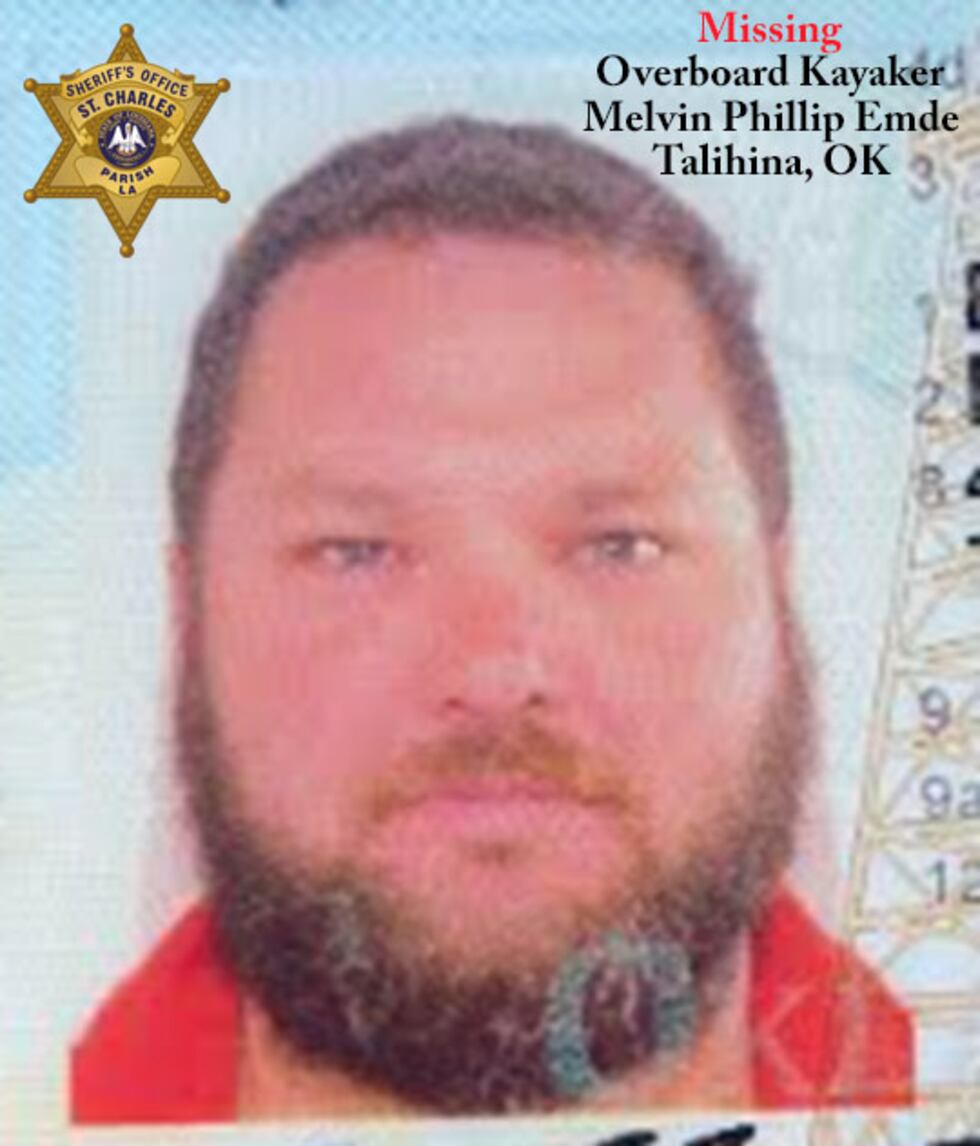 Detectives were able to track Emde's movements on the day of his disappearance via an ankle monitor required as part of his bail. They found he visited a Walmart in Boutte where he purchased two prepaid phones. Detectives teamed up with authorities in North Carolina and the U.S. Marshals Service to track the phones. Emde apparently used one of the phones discreetly, only turning it on for brief periods.
Search efforts focused on Oklahoma, where Emde was originally from. However, as the phones remained inactive, Champagne says the trail went cold.
On Sun., Sept. 17, a Georgia State Highway Patrol officer attempted to stop a motorcycle without a license plate. The driver attempted to flee and ultimately crashed before trying to flee on foot, but was apprehended. He provided a false name initially, and after being fingerprinted, authorities identified him as Melvin Emde.
"Now it's time for Mr. Emde to face the music for his charges in North Carolina," Champagne said.
See a spelling or grammar error in our story? Click Here to report it. Please include the headline.
Subscribe to the Fox 8 YouTube channel.
Copyright 2023 WVUE. All rights reserved.