Tapped Out: New Orleans' drinking water test procedures don't follow government regulations
GPS data and state health records show testing begins before samples even arrive at lab
Updated: Nov. 8, 2023 at 10:00 PM CST
NEW ORLEANS (WVUE) - Dr. Stephen Giepert, his wife Alathea and their two energetic young children live and thrive in the Lake Terrace neighborhood. They were relieved recently when it became clear an encroaching saltwater wedge in the Mississippi River would not threaten the city's water supply.
But that relief was short-lived when the Louisiana Illuminator and WVUE-TV Fox 8 shared a data analysis that showed Sewerage & Water Board employees have apparently falsified records filed with the state health department that said water at the Gieperts' house was being tested regularly. GPS readings from the worker's S&WB vehicle show it was nowhere near Lake Terrace when the sample supposedly was taken.
Furthermore, our investigation found the Sewerage & Water Board routinely diverts from federal standards and their testing equipment manufacturer's instructions when checking water samples for the presence of coliform, which indicates the presence of disease-causing pathogens, and chlorine, used to prevent drinking water contamination.
"If they're not following the correct protocol, that's going to affect the data they're getting," Giepert said, "or letting you know that they're not going to be getting good information back from that."
See also: Investigation reveals S&WB employees skipped, falsified drinking water tests
Under a 1998 federal regulation, water utilities must collect and analyze the water in their distribution systems for residual disinfectants, the chemicals injected to kill pathogens. In most systems, that means measuring for chlorine. The Sewerage and Water Board, which also injects ammonia for disinfection, is required to measure total residual chlorine (TRC). Water systems must measure TRC at the same time they collect samples for their required bacteriological testing. Inadequate or excessive disinfection levels leave water unsafe for drinking.
Since 2013, Louisiana has required additional TRC samples be collected beyond the federal requirement, to guard against organisms such as the deadly brain-eating amoeba naegleria fowleri, found in multiple Louisiana water supplies in the early 2010s.
Federal water quality regulations prescribe the methods for TRC collection and analysis. The Sewerage and Water Board uses a method called colorimetry, and its sampling staff is equipped with handheld colorimeters, specifically the DR300 model manufactured by the 90-year-old Colorado company Hach.
The colorimeters use a powdered reactant, known as DPD, that turns water containing chlorine pink. Depending on how dark pink the water turns, the colorimeter measures the concentration of chlorine present. The procedure is relatively simple and not far removed from how swimming pool water is tested for chlorine.
Regulations and Hach's instructions call for a Sewerage and Water Board sampling staffer to run water from a tap for two to five minutes to ensure the collected sample isn't stagnant and represents water for the surrounding neighborhood. A 5-milliliter sample is to be collected, the same amount as a teaspoonful. The clear sample is analyzed in the colorimeter as a "blank" to set a zero level for concentration, in case there is any cloudiness in the water or on the sample container.
After rinsing out the sample container, DPD is poured into a second sample and mixed by the staffer for 20 seconds, then given two to three minutes to react with whatever chlorine is present. When factoring in all aspects of the process, including the time needed to walk to and from a water source, a proper sample and chlorine test should take at least eight minutes.
When the Illuminator and Fox 8 tracked a S&WB sampler whose route started in Lower Algiers near the Plaquemines Parish line — one of the farthest points from its west bank water treatment plant — his early morning stop at a hydrant took far less time than that when observed on multiple days. The employee actually spent more time later in the route when going through the McDonald's drive-thru on General Meyer Avenue.
Data from state health records and GPS readings from S&WB samplers' vehicles raises questions about whether hundreds of testing stops took the time needed for reliable results.
"As much as they've talked about addressing a lot of these issues, a lot of times it just seems like things are not being done properly or not being changed," Giepert said, "like just the lack of accountability overall."
Rushed testing methods cast a 'shadow of doubt'
The Illuminator and Fox 8 requested the Sewerage and Water Board's current chlorine and coliform sample collection and analysis procedures and compared them with what's required in government regulations as well as Hach's instructions. The procedure must be performed immediately after the sample is collected because chlorine dissipates quickly when exposed to sunlight and agitation.
The S&WB's procedure for measuring chlorine omits a key step. Instead of having the sampler wait for three minutes after the reactant is mixed into the water sample before measuring the amount of chlorine — as detailed in Hach's instructions with a picture of a stopwatch displaying "3:00″ in bold print beneath it — the Sewerage and Water Board calls for the measurement to be taken immediately after the DPD is mixed into the sample.
From Hach literature and conversations with company representatives, taking such an immediate measurement without allowing the DPD to react will result in an inaccurate low chlorine reading, which could mean the test misses chlorine levels exceeding safe levels. Excess chlorine in drinking water can produce byproducts hazardous to human health, including carcinogens. Such byproducts have been detected in Plaquemines Parish's drinking water recently, a complication from the saltwater intrusion along the lower Mississippi River.
The S&WB procedure is actually doubly flawed when it comes to the DPD reaction. It also leaves out the upper time limit of six minutes found in Hach's directions, meaning the chlorine reading could be mistakenly high if the DPD in the sample is allowed to react for too long. If the chlorine level is, in fact, low, it would mean there was not enough in the water to prevent bacterial growth, a violation of federal and state regulations.
The failure to properly measure chlorine in water may be a significant factor in one of the Illuminator's key findings: Staffers routinely spend far less time at sampling stops than regulations require to obtain reliable data.
A review of GPS data shows large numbers of stops taking too few minutes. Using analysis criteria intended to give the benefit of the doubt to S&WB staff, the Illuminator and Fox 8 found a third of sample stops between December 2022 and June 2023 took less than eight minutes to complete. Using more realistic criteria, the rate jumped to 61%. This represents hundreds, perhaps more than 1,100 such stops.
Even if just the minimum times to run the tap (two minutes), mix the DPD (20 seconds) and complete the DPD reaction (three minutes) were all that were required, there were still between 4.5% and 38% of stops that didn't span that amount of time.
Steve Nelson, S&WB deputy general superintendent of engineering and services, was asked about the all-too-brief sample stops. He said its lab technicians had determined the standard methods — written into federal regulations in place for decades — and Hach's instructions did not apply to New Orleans' particular water chemistry, and that waiting for the DPD reaction to run to completion was unnecessary.
"What we have seen in our lab settings is that the color results that we get … are achievable within [a] 15- to 30-second window," Nelson said. "It doesn't mean that some other water chemistries might need a full four minutes. And if we saw that that was in fact what we needed, that would be the timeframe we'd use. But usually … we found that it's within that 15- to 30-second range."
When pressed for what exactly makes New Orleans' water so unique that chlorine measurement methods in use for decades do not apply, Nelson wasn't able to specify.
"I don't understand the exact water chemistry," he said. "But what I do know is that we've tested that in lab settings, and those are the results we consistently get."
Regulators, however, are concerned. In response to emailed questions about the omissions from the S&WB chlorine sampling procedures and the numerous too brief stops, U.S. Environmental Protection Agency (EPA) Region 6 spokesperson Joe Robledo wrote, "Evidence of deviation from standard methods would cast a shadow of doubt on the validity of reported sample results."
S&WB's own procedure possibly ignored
A possible reason Nelson said the sample stops happen so quickly could be that chlorine analyses were being conducted not at the sample tap but by the sampler in their vehicle after all samples had been collected at a stop.
"Adding that reagent, you could do that in the car," said Nelson.
If S&WB personnel are testing for chlorine after collecting all samples on their route, it would go against federal regulations and violate the agency's own written procedures. Per federal rules, chlorine samples are to be taken at the same time as coliform bacteriological samples. The S&WB procedures for coliform sampling say explicitly, "Total chlorine residual must be checked and recorded before collecting [coliform] sample." The directions for chlorine collection say: "Analyze samples immediately."
If the chlorine analyses are being delayed for whatever reason, the values they produce are likely worthless because of the rapid degradation of chlorine after it comes out of the tap.
Whether sampling personnel are routinely rushing through the sample collection process, bypassing their own flawed procedures, or — more disturbingly — just stopping their vehicles at sampling locations without getting out of the vehicle at all is unknown. However, clarity may be coming soon.
The Sewerage and Water Board announced in October it had begun installing cameras inside agency vehicles. The cameras will provide interior and exterior views. While the stated purpose for the stepped-up monitoring was to cut down on collisions and instances of unsafe driving, the footage could also be used to verify compliance with water quality sample collection standards, assuming it is examined on a regular basis.
In his interview, Nelson pointed to the new cameras as a step forward in guaranteeing better testing compliance. He also said there would be random audits of sampling personnel but did not explain how such audits would work or why the S&WB's own records dating back years had never been examined in the way the Illuminator and Fox 8 had.
The apparent systemwide nature of data falsification — instead of the usual "isolated cases" found in other systems — alarms Marc Edwards, a civil engineering professor at Virginia Tech University and a leading expert on drinking water contamination. He was a key figure in bringing problems to light with the water supplies in Flint, Michigan, and Washington, D.C.
"What's especially concerning here is that multiple people appear to be involved in this," Edwards said. "Previously, it has just been one so-called bad apple here and there. But to actually think that many people are cheating and it's kind of a culture, that would be a new low."
Lab work includes widespread irregularities
As with the sampling process in the field, what appear to be systemic irregularities in the S&WB laboratory analysis have been uncovered.
Coliform testing in the lab consists of incubating growth of microbiological lifeforms filtered from the samples brought back to the lab, and then identifying coliform bacteria by a distinctive sheen. The start and finish times of the testing — representing when samples enter and leave the incubator — provided on records submitted to the state are all rounded to minutes divisible by five or 10. This pattern was found in all coliform testing results reported dating back to August 2018. It is the identical pattern found in the rounding of sample collection times, reported on the same documents.
Testing start times cannot be precisely planned because they depend on when sampling personnel return to the lab after driving around the city. It remains unclear why the Sewerage and Water Board apparently rounds all of their testing and sampling times to five minute increments.
A more disturbing issue was found when coliform testing start times were compared with the GPS data for sample collectors. In six instances between December 2022 and June 2023, the start of coliform testing was reported at the exact minute of the sampler's return to the lab — or even before their return.
On Jan. 25, S&WB data submitted to the state claimed 10 east bank coliform samples began their testing in the lab at 11 a.m. However, GPS records for the sampler that morning, Greg DeCuir, show he was still on the road at 11 a.m. Records show him parking in front of the lab 14 minutes after the samples he was carrying had supposedly been placed in the lab's incubator to begin testing.
The same thing happened again two weeks later. On Feb. 8, sampler DeCuir's GPS records show he returned to the Carrollton plant at 10:26 a.m. after making six coliform collection stops on the west bank. Addresses of the stops in the GPS data matched those reported to the state, but the coliform testing records indicate those samples had already begun testing at 10:15 a.m., 11 minutes before DeCuir arrived. His GPS data shows he was still on the Pontchartrain Expressway at 10:15.
According to the S&WB records, testing of coliform samples started two minutes prior to their arrival at the lab in March and June, while sample arrival and test start times were identical on separate occasions in May and June.
The Illuminator shared details of our analysis with Leigh Anne Krometis, an associate professor of biological systems engineering at Virginia Tech University. She has studied contamination of drinking water systems by E. coli for nearly a decade and runs a water testing lab on campus. Krometis is intimately familiar with the means and methods the Sewerage and Water Board uses for coliform sampling and testing.
Krometis agreed the instances of coliform sample testing beginning prior to the physical arrival of the samples were suspicious, but she also questioned other data where samples arrived just a few minutes prior to the claimed testing start times. In 26 instances, GPS records show samples arrived 15 or fewer minutes prior to the start of testing.
About a dozen coliform samples could be theoretically processed from arrival to placement in the incubator in exactly 15 minutes, Krometis said, but only if lab personnel were standing ready as the samples arrived, had all their paperwork pre-filled and incubation disks labeled, and made no errors. Lab personnel would have to be extremely efficient and not double check their work as they went along, she said.
"Anything below 15 minutes is absurd," Krometis said. "If I was budgeting out and planning my sampling schedule for the day, I would never allot just 15 minutes for the sample processing."
The testing irregularities appear to continue well after the start times. The procedure used by the S&WB lab for coliform analysis, called "membrane filtration," requires 22 to 24 hours incubation time. The lab is certified by the state to use the procedure — specified in federal regulations — for coliform detection. But on a regular basis, the agency appears to be breaching it.
The Illuminator examined the state-reported start and finish times of 123 S&WB coliform test batches from December 2022 to June 2023. In nearly a fifth of the batches, test durations exceeded the 24-hour maximum. The excessive incubation times, from a few minutes up to an hour, occurred regularly throughout the seven months studied.
The standard method for the procedure, cited as a part of federal and state regulations, says "differentiation of some colonies may be lost if cultures are incubated beyond 24 hours," meaning that analysts could miss positive coliform colonies after incubation that takes too long.
The Illuminator asked Krometis and the EPA about these discrepancies. Krometis said excess incubation can cause some of the distinctive metallic sheen of coliform colonies to fade, leading analysts to bypass them when making selection for a battery of confirmatory tests required if the presence of coliform is found, a so-called "false negative." She did not feel that the extra hour would be particularly damaging to the overall analysis, but, she said, "it's not great practice."
The EPA, through spokesperson Robledo, expressed a bit more concern, saying the required follow-up confirmation testing — performed in case of a preliminary coliform detection during the initial round whose times are reported to the state — could be spoiled.
"One could imagine scenarios where the verification results may not be valid," he said.
EPA's larger worry arises from the Sewerage and Water Board regularly violating some of the most basic parameters of a federal regulation. "The methods must be followed as written," Robledo wrote. "If a laboratory is routinely not following the method as written, then … that can be a reason for decertification of the laboratory."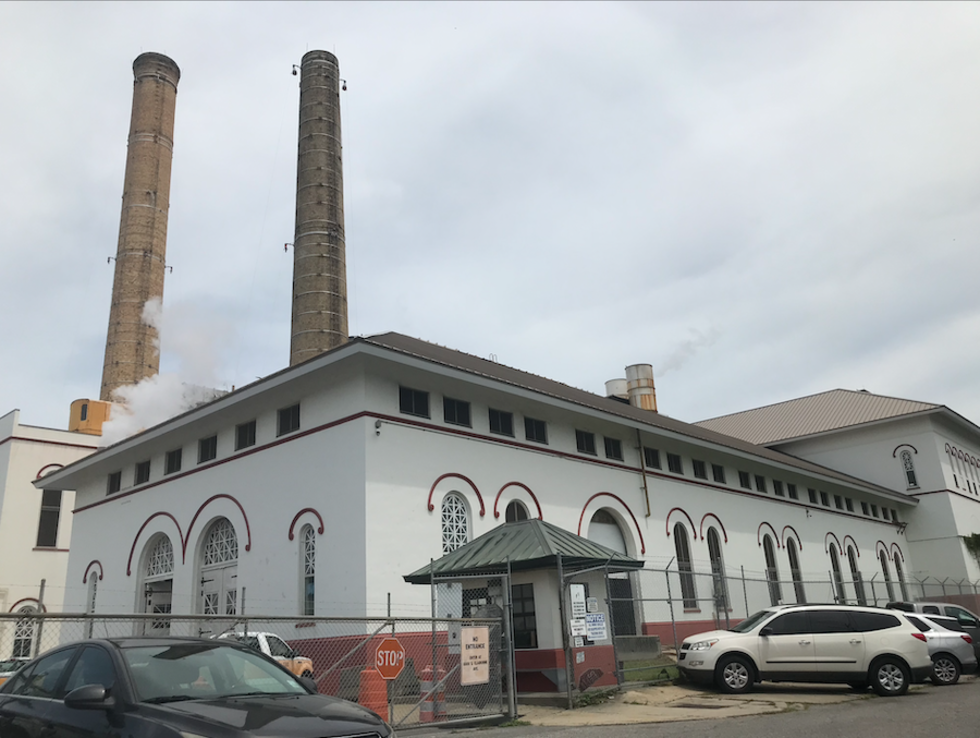 Possible lab repercussions
The state health department has regulations that govern the certification of water testing labs, including criteria for suspension and revocation of that certification. Certification by Louisiana is required by federal regulations to process the coliform samples, and EPA publishes its own guidelines. The state can suspend a lab up to six months on an emergency basis following an on-site assessment to protect the public.
Suspended labs are forbidden from analyzing water samples during the suspension, but they are not exempted from meeting water quality regulations. Were the S&WB lab to have its certification suspended, samples would need to be collected and analyzed by outside personnel.
Unlike the coliform testing, the Sewerage and Water Board already sends water samples for compliance with regulations covering testing of chemicals to outside labs, and other departments use contractors as sample collectors. Presumably, the state department of health would have some say in who would be deemed trustworthy enough to take over the S&WB's testing program if it were suspended rather than leaving it to the board to determine.
Should a lab not address its flaws by the end of the suspension, their certification can be revoked. Among the reasons for revocation of certification at both the state and federal levels is falsification of data, though there is a difference in the criteria. The state requires a conviction in court for falsification prior to revocation, while the EPA requires only that falsification occurred with no conviction on charges required.
Just four years ago, the Sewerage and Water Board was caught placing the environment and public health at risk through measures very similar to what appears to be happening currently inside its drinking water testing program.
In 2019, it reported to the Louisiana Department of Environmental Quality (LDEQ) that it had discovered data manipulation by Veolia, the contract operator of its wastewater treatment plants. When sampling to determine the level of chlorine in plant effluent to Lake Pontchartrain from the east bank plant and to the Mississippi River from the west bank plant, operators apparently would simply reject any samples found above the state limit for total residual chlorine.
Instead, they would adjust the dechlorination equipment in the plants and keep resampling until they obtained a value within the allowed limit. LDEQ reported that because of this blatant manipulation, an "unspecified" number of required monthly discharge monitoring reports ("DMR"s) going back perhaps years could not be trusted.
LDEQ placed this rather remarkable story in a pair of compliance orders to the Sewerage and Water Board issued months after its initial report, telling the board it needed to clean up the mess. Utility officials responded to each order, telling the state they had Veolia implement corrective measures including new procedures and training that required samples to be taken once, not repeatedly unless necessary for a mistake.
In the months afterward, a number of chlorine exceedances were reported to the state. And in 2021, Veolia shut down its lab that processed all of its samples and subcontracted out the entire process.
However, there does not appear to have been any punishment doled out to the Sewerage and Water Board from the LDEQ, EPA or law enforcement for its admitted years-long deception of the state and federal clean water regulators. Lab personnel around the country who have been caught falsifying similar environmental data have been jailed, in some cases for multiple years.
One of the measures to fix the problems at the sewage plants was drafting a new chlorine sampling procedure in 2019. It used the same analysis method as the one for the drinking water samplers: colorimetry with DPD reactant. But unlike the drinking water one, the procedure for the sewage plant effluents clearly calls for a three to six-minute DPD reaction time, indicating some portions of the agency's organization know how to test correctly for chlorine.
See a spelling or grammar error in our story? Click Here to report it. Please include the headline.
Subscribe to the Fox 8 YouTube channel.
Copyright 2023 WVUE. All rights reserved.