Victim, family hopeful suspect's bond is revoked after escape
Published: Nov. 14, 2023 at 5:17 PM CST
NEW ORLEANS (WVUE) - The family of Noah Hansard, who was robbed, shot, and paralyzed, say they are relieved to know suspect Tata Say has been recaptured after he reportedly cut off his ankle monitor and escaped house arrest.
Say was at large for one day before being apprehended by U.S. Marshals early Tuesday (Nov. 14) at a family member's house without incident and taken to jail.
"I was happy that it happened so quickly," Hansard said.
Upon learning of Say's escape on Monday, Noah and his mother Elisabeth were fearful that Say might harm himself or someone else.
Court observers say it is unlikely Say will be getting out of jail anytime soon.
Say was arrested in July and booked on charges of principal to attempted first-degree murder and principal to attempted armed robbery. His bond was set at $175,000. An Orleans Parish Magistrate ordered he wear an ankle monitor and maintain home confinement as a condition of posting bond.
The Hansards are hopeful that things will be different this time.
"I think he will be kept in jail. It's logical. He should've been kept in jail the first time," Elisabeth Hansard said.
"He has violated the judge's direct order, committed a new crime, took off the device, and attempted to hide. I don't believe he will avoid the District Attorney's attempt to have his bond revoked, and he will be held as a flight risk," said Matt Dennis, owner of ASAP Release, the electronic monitoring company that first alerted a violent crime task force of Say's escape.
Say is one of two suspects arrested in connection to the armed robbery, which left Noah paralyzed and confined to a wheelchair.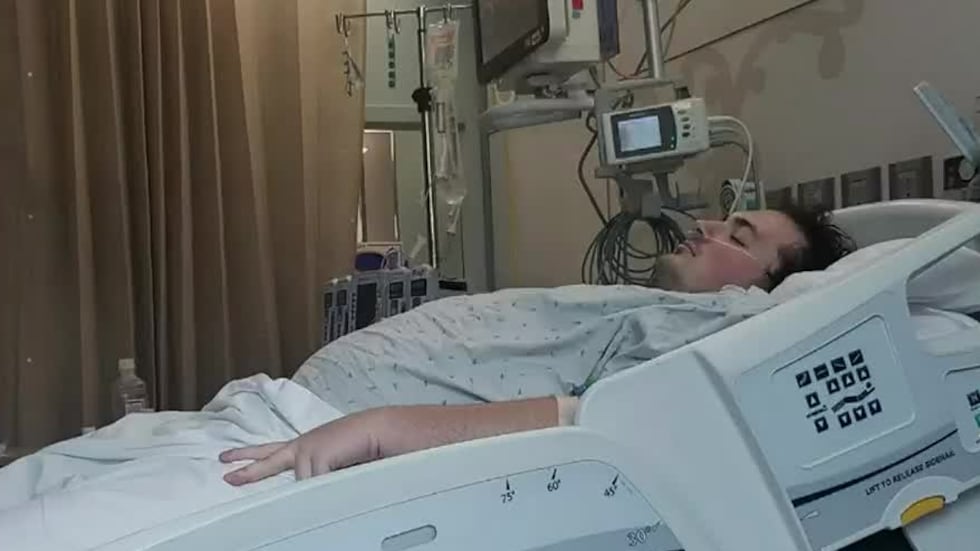 The suspected shooter, Cruz Matute, remains in juvenile detention, awaiting trial as an adult.
"I hope they don't try and give (Say) bond again. I don't think he deserves it," said Noah.
"If a person is accused of a very violent crime, they should not be walking the streets until the matter's cleared up. It should be off the table," Elisabeth said.
Court proceedings for Say and Matute begin next week as prosecutors prepare for trial.
See a spelling or grammar error in our story? Click Here to report it. Please include the headline.
Subscribe to the Fox 8 YouTube channel.
Copyright 2023 WVUE. All rights reserved.